What is Vetri Mega Probiotic™ used for?

This non-dairy probiotic supplement is recommended for dogs & cats in need of additional digestive support. If your pet is experiencing occasional diarrhea, indigestion, or gas, a quality probiotic can help bring the gastrointestinal environment back into balance.

Vetri Mega Probiotic™ offers a number of benefits and may help dogs or cats with itchy skin by supporting both the digestive and immune system, as well as managing seasonal allergies. Quality probiotic supplements also support brain function, healthy energy levels, and calm behavior.

Each capsule is guaranteed to contain 7.5 billion CFU (colony forming units), well above the recommended minimum value. This high-potency formula ensures that more live microorganisms are able to settle in the gut and improve the healthy balance of bacteria.
Recommended for:
Daily digestive health
Supplementing commercial or homemade diets
Supporting regularity, normal digestion, and gut health
Supporting healthy immunity
Soothing occasional diarrhea or gastrointestinal upset
Pets with food intolerances or sensitivities
Vetri Mega Probiotic™ is a probiotic supplement for both dogs & cats, helpful for managing allergies, itchy skin, occasional diarrhea, gas, and digestive health. Each capsule is guaranteed to contain 7.5 billion CFU for maximum effectiveness
More Information

Can you give Vetri Mega Probiotic™ every day?

This beneficial formula may be given daily to enhance or complement commercial or homemade diets, or when needed to help address gastrointestinal upset. Probiotics are an important way to supplement your pets diet, and may play a critical role in recovering well from injuries or illnesses that require daily medication that affects the stomach.

Convenient non-dairy capsules are ideal for picky or sensitive petsߞthey can be given directly by mouth, hidden inside of a pill-hiding treat, or the powder can be sprinkled over your pets meal. They also contain no additional ingredients or calories.

About the formula
» Lactobacilli (L. acidophilus, L. rhamnosus, L. casei) produce lactic acid in the small intestine. Many strains of bacteria from the Lactobacillus family have been shown to support regularity, urogenital and vaginal health, as well as produce the lactase enzyme and protect the gut lining from unwanted materials.

» Bifidobacteria (B. lactis, B. breve, B. longum, B. bifidum) are located in the colon and produce lactic and acetic acids, making the gut a very inhospitable place for unwanted materials. Bifidobacteria have been shown to support regularity.

» Streptococcus thermophilus is also a lactic acid producer that lines the gut wall to provide a barrier from unwanted materials, and it supports regularity and produces the lactase enzyme.

» Fructooligosaccharides (FOS) are considered a soluble fiber and prebiotic, which supports the growth of beneficial microorganisms in the intestinal tract. FOS, as a fiber, increases the bulk in the gut to support regularity

Guaranteed Analysis per Capsule (390 mg):
Levels represent minimums unless otherwise stated:
Moisture (max) . . . . 6.0%
*Total Microorganisms . . . . 10 Billion CFU/gram
Lactobacillus acidophilus
Lactobacillus plantarum
Bifidobacterium bifidum
Lactobacillus casei
Lactobacillus brevis
Bifidobacterium longum
Enterococcus thermophilus
*FOS (Fructooligosaccharides) . . . . 75 mg

Calorie Content (calculated): 0.12 kcal ME/capsule

*Not recognized as an essential nutrient by the AAFCO
Dog Food Nutrient Profiles.
View full details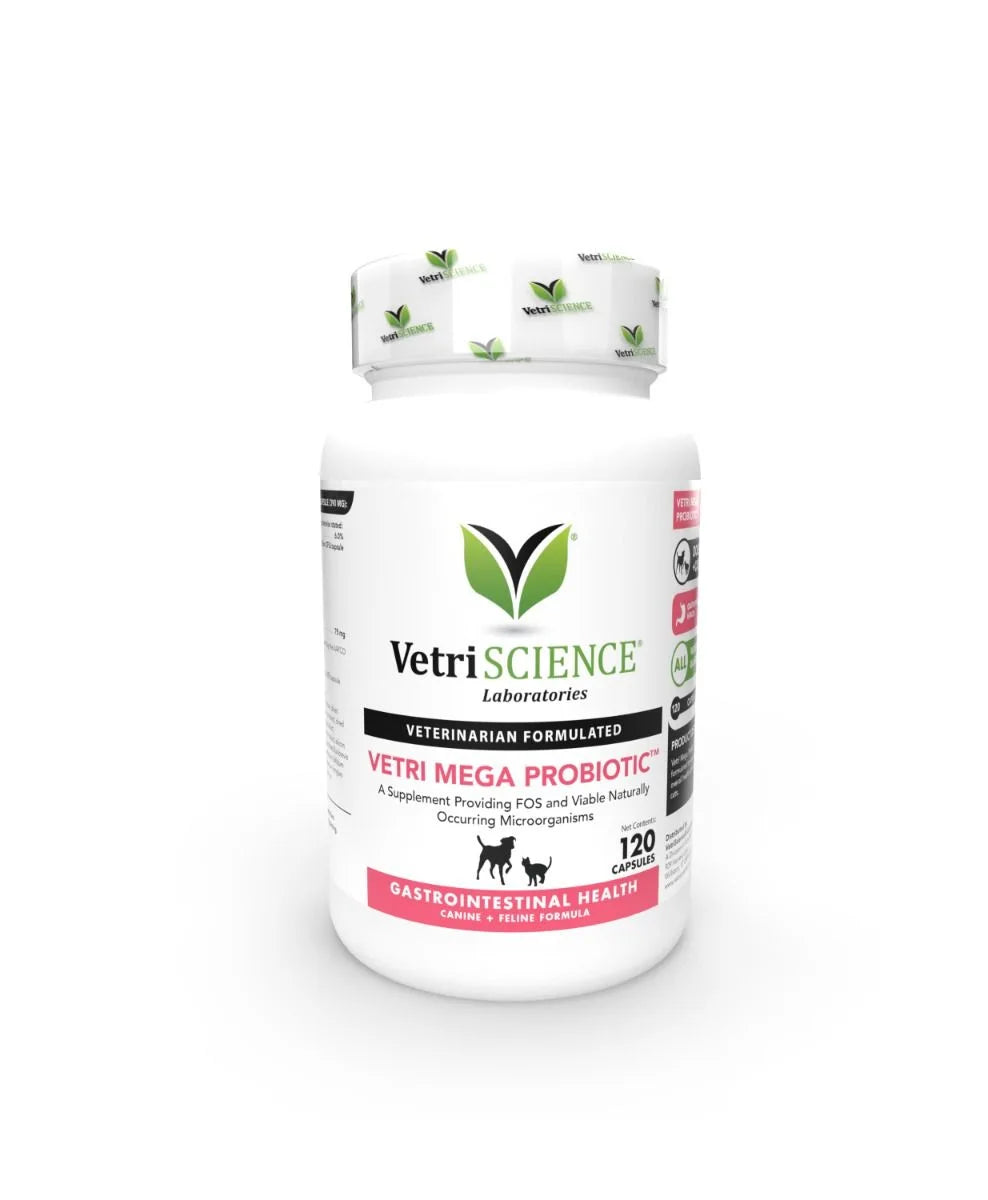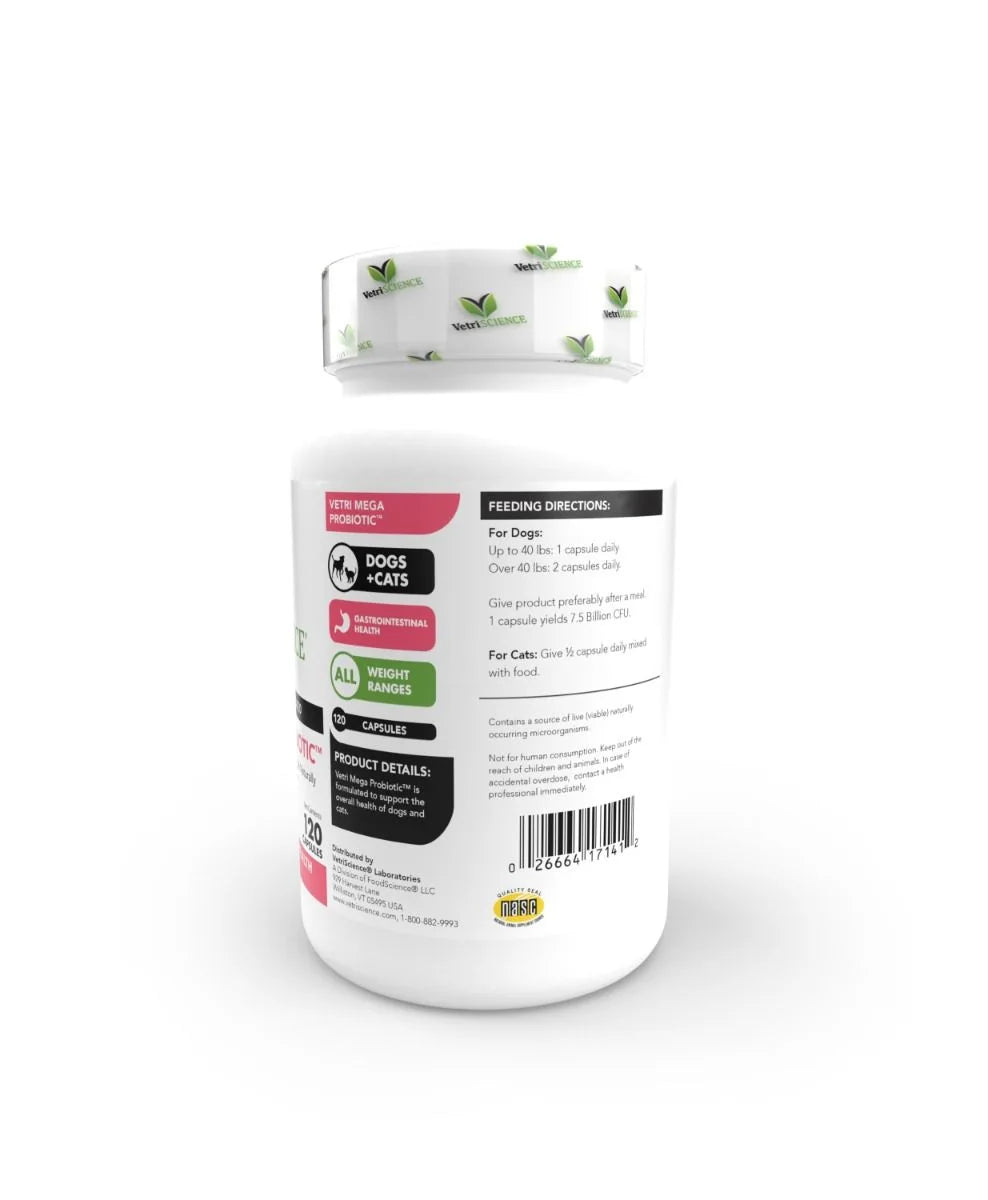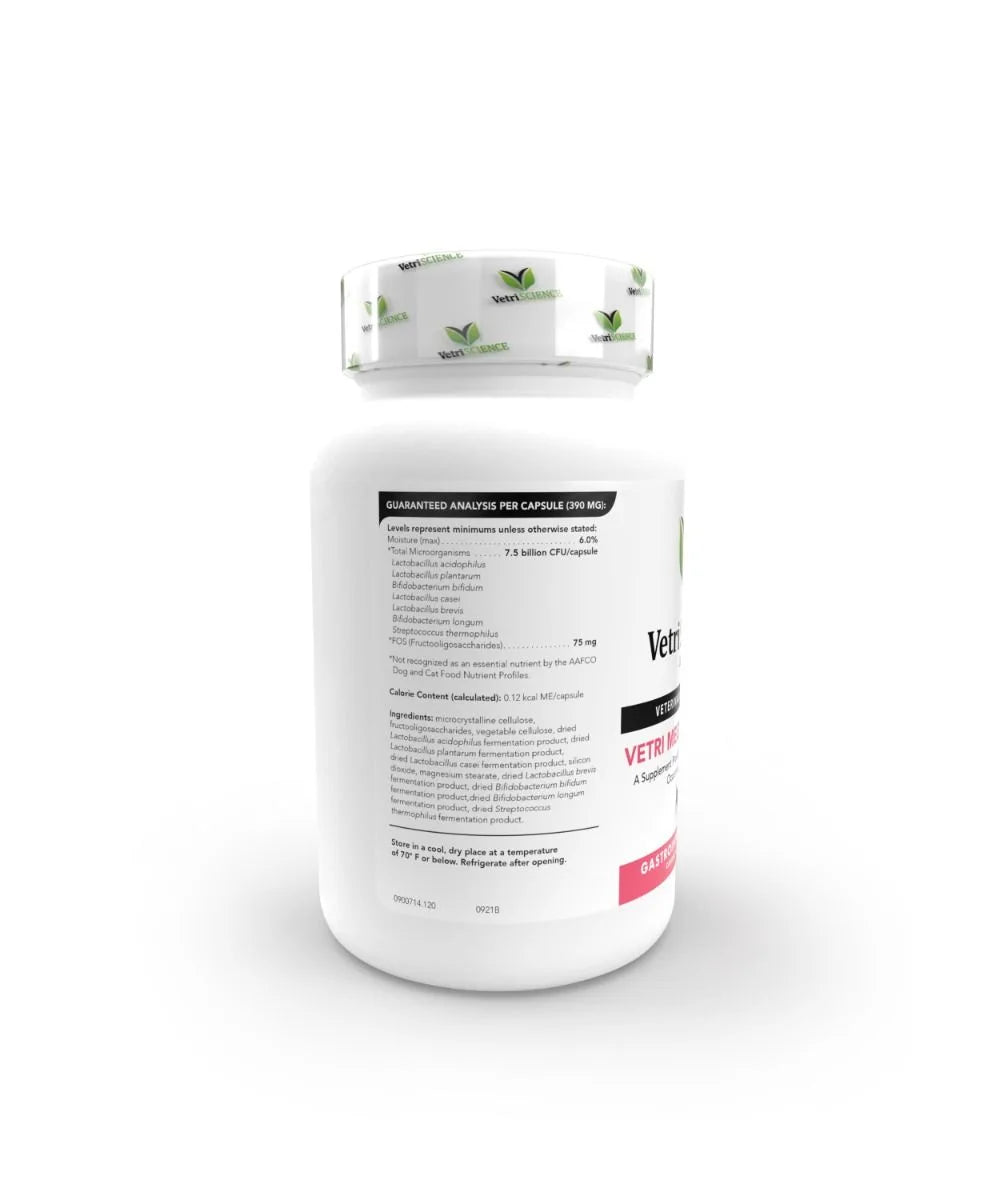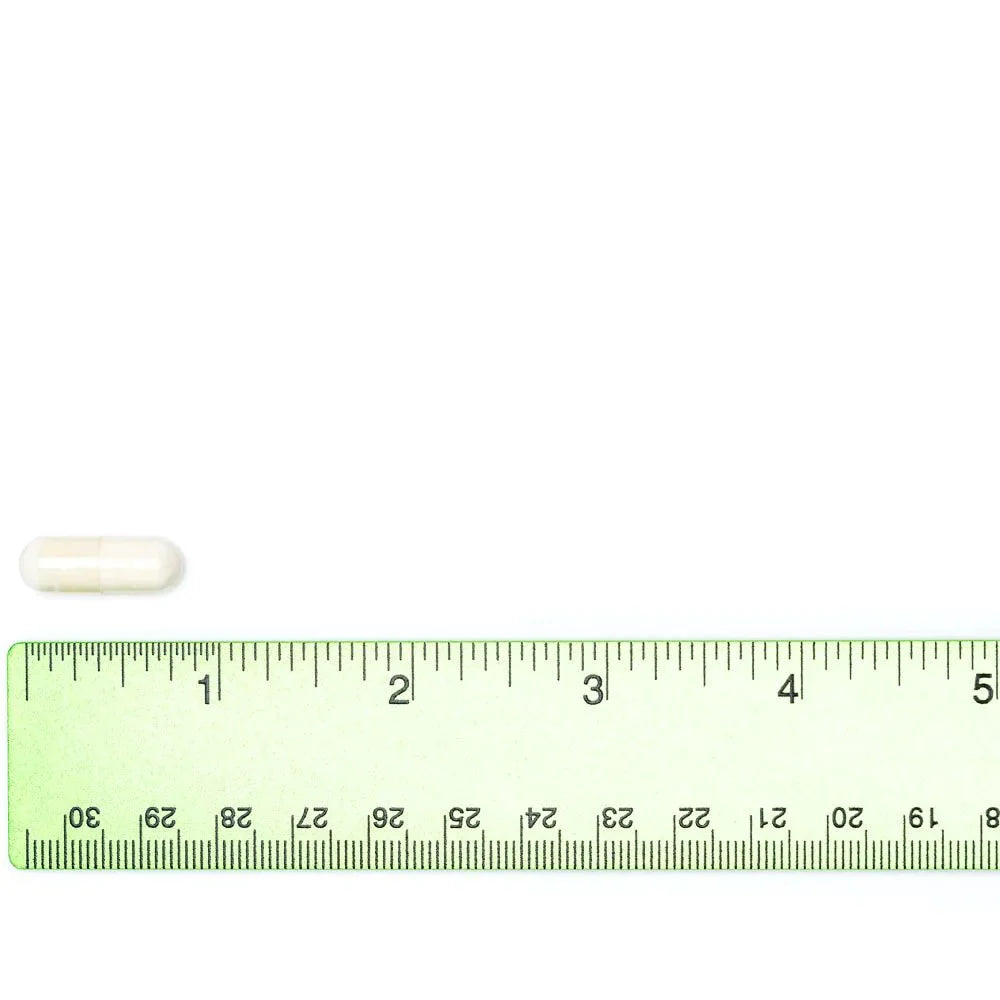 Free Shipping

Order ships free with minimum $250 order value. Otherwise, a flat $4 shipping fee will apply.

Talk to us today!

Reach out to us at sales@infinitypethealth.com if you have any questions. We always welcome ideas or opportunities to collaborate and grow together.