Omega Plus is an advanced skin & coat supplement for dogs, offering a blend of essential fatty acids with additional vitamins and amino acids to hydrate skin and promote coat health.
Recommended for:
Skin & coat health
Breeds prone to occasional skin irritations
Advanced daily skin health support
Pets with sensitive or delicate skin
A shinier, healthier coat
Each chew contains the full spectrum of Omega 3, 6, and 9 fatty acids, plus added zinc, vitamins, and biotin.
More Information



Ingredient Highlights:
› Omega 3, 6 and 9
Essential fatty acids support skin elasticity and texture and a shiny coat, as well as blood circulation and cellular integrity.
› Biotin A vitamin that's been established as a vital ingredient for skin health, biotin is necessary for cell growth, production of fatty acids, and the metabolism of fats and amino acids.
› Ascorbic acid (Vitamin C) Supports collagen production, contributes to skin texture and resiliency, and can help protect the skin from everyday stress.
› Vitamins A and E Antioxidants that help protect against oxidative stress and free radical damage.
› Vitamin B6 (Pyridoxine hydrochloride) Vitamin B6 aids in the manufacture of proteins, and it is needed for the transfer of amino acids into the cellular interior to establish and maintain good skin condition. A deficiency of B6 impairs skin production and health.
› Methionine and L-cysteine Two amino acids that are essential building blocks for proteins. Both support the elasticity of skin and act as antioxidants to protect against free radicals.
› Zinc
A critical mineral for the body's immune processes that is required both for the production of collagen and certain proteins and the repair and duplication of DNA. Zinc also helps with the production of a powerful antioxidant that supports the skin.

Brewers dried yeast, oat flour, rye flour, barley flour, rice flour, arabic gum, hydrolyzed duck flavor, water, glycerin,
soy lecithin, fish oil, absorbic acid, l-cysteine, maltodextrin, sodium alginate, calcium sulfate, dl-methionine, dried citrus pulp, oat meal, olive oil, safflower oil, vitamin E supplement, zinc sulfate, sorbic acid (a preservative), propionic acid (a preservative), mixed tocopherols (a preservative), citric acid (a preservative), rosemary extract, silicon dioxide, vegetable oil, pyridoxine hydrochloride, biotin, vitamin A supplement.
View full details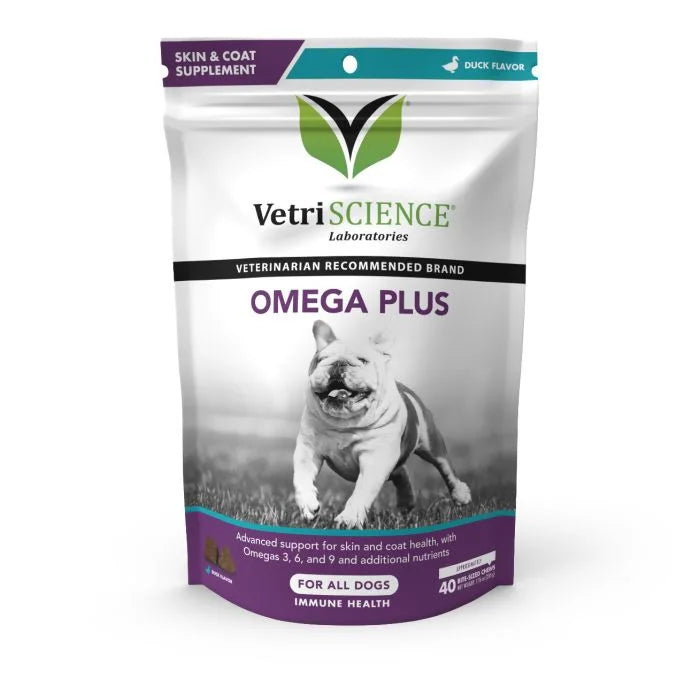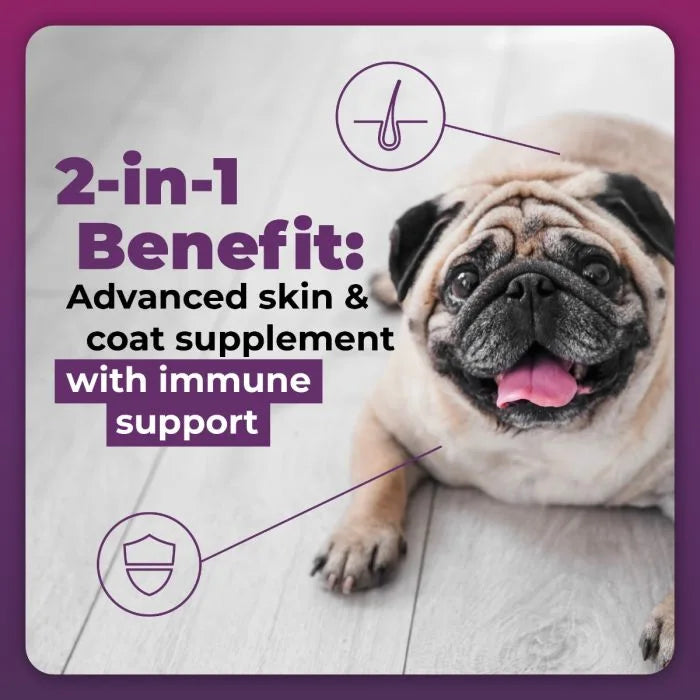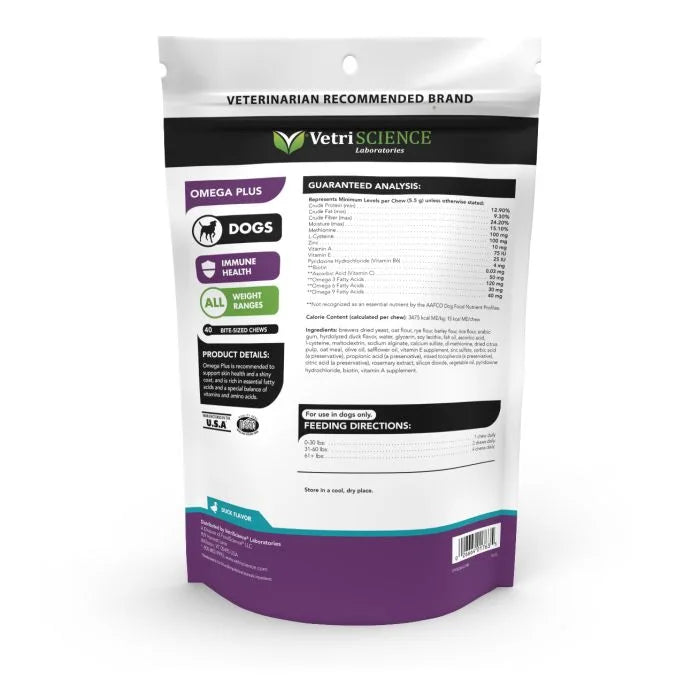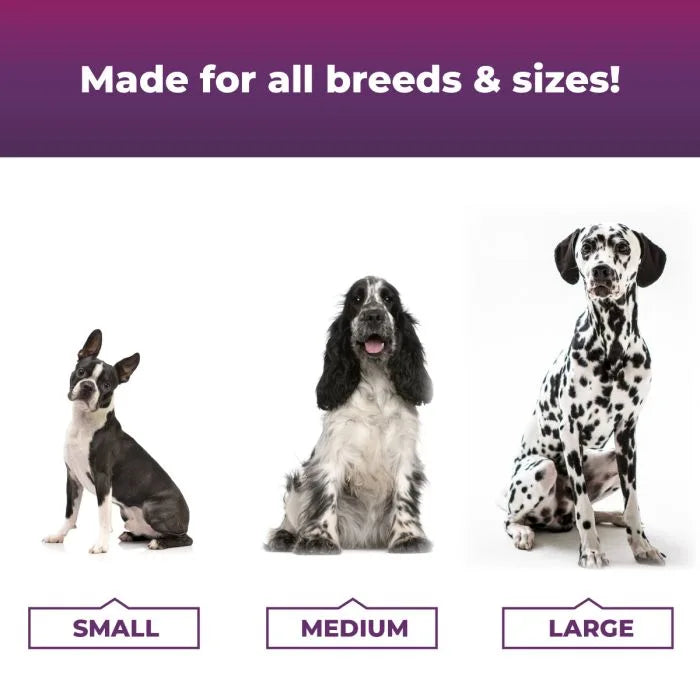 Free Shipping

Order ships free with minimum $250 order value. Otherwise, a flat $4 shipping fee will apply.

Talk to us today!

Reach out to us at sales@infinitypethealth.com if you have any questions. We always welcome ideas or opportunities to collaborate and grow together.