Allergy Plus is recommended for dogs with seasonal allergies who may be sensitive to household irritants or environmental allergens and need advanced support for skin and immune health. The hydrolyzed duck flavor is perfect for pets who are sensitive to common food allergens. Allergy Plus is safe to give as-needed or daily, all year long!

This allergy supplement promotes a stronger immune system and a healthy histamine response, and can help bring soothing comfort to dogs who suffer from occasional, unpleasant seasonal allergy symptoms, like scratching, sensitive skin, paw licking, face rubbing, irregular shedding, redness around the toes, belly, groin, or armpits
Recommended for:
Support for seasonal allergies
Support for environmental allergies
Paw licking
Occasional redness of ears or paws
Periodic itchy, dry skin associated with seasonal or environmental allergies
More Information



Ingredient Highlights:
› QRILL™ Pet Krill Meal
Made from sustainably harvested Antarctic krill. Krill meal is rich in Omega-3 essential fatty acids. Omega-3s help support strong and healthy skin and contribute to a healthy immune system, and are more bioavailable in krill than in other sources. Krill is also a key source of astaxanthin, a naturally occurring, multifunctional antioxidant that helps to
regulate the histamine response to common allergens.

› Anivestin™ A plant-based and patented blend of two botanical extracts—Chinese Skullcap (Scutellaria baicalensis) and Acacia catechu—that provides antioxidant benefits to protect cells against oxidative damage. It also supports immune health, promotes a normal histamine response, and supports healthy inflammation in the body. Anivestin™ is highly compatible with other ingredients, making it a perfect
addition to the formula

› Lactobacillus sakei proBio65
A probiotic strain that is ideal for supporting skin health and immune system function in dogs with seasonal or environmental allergies. proBio65 is more resistant to gastric acidity and antibiotics than other probiotics, and supports the health and comfort of both gut and skin. It also helps to manage the inflammatory response of the skin when triggered by allergens. Consistent use of probiotics like Lactobacillus sakei proBio65 can also support a healthy immune system

ACTIVE INGREDIENTS PER CHEW (2.0 G):
Qrill™ Pet (Krill Meal) 200 mg
Chinese Skullcap (Scutellaria baicalensis) Extract 25 mg
and Acacia catechu Extract (Anivestin™)
proBio65 (Lactobacillus sakei) 20 mg

View full details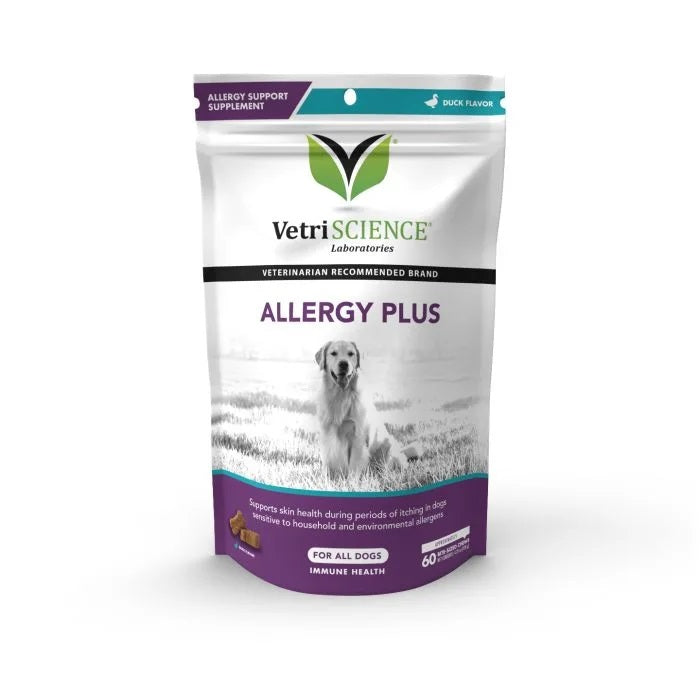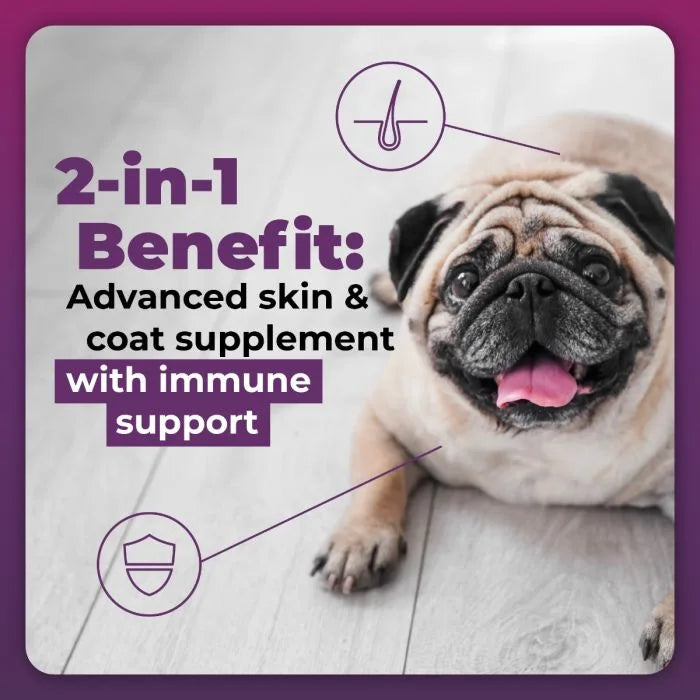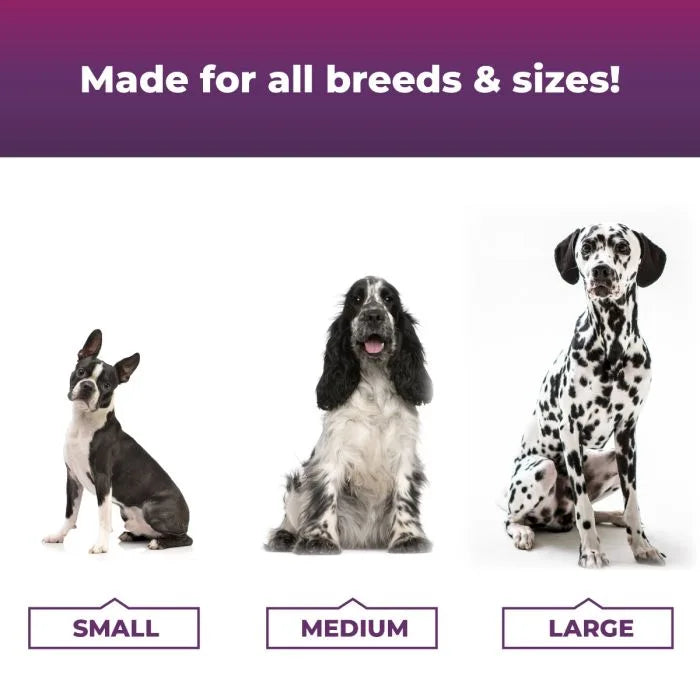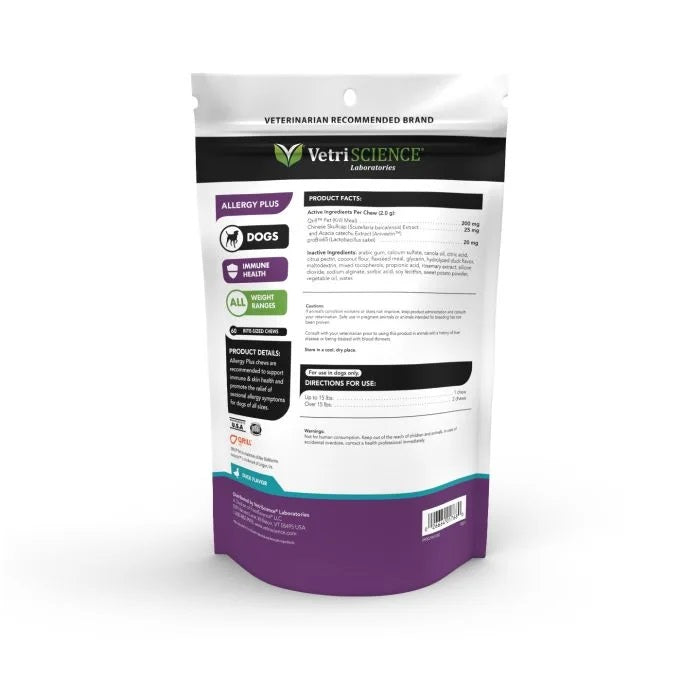 Free Shipping

Order ships free with minimum $250 order value. Otherwise, a flat $4 shipping fee will apply.

Talk to us today!

Reach out to us at sales@infinitypethealth.com if you have any questions. We always welcome ideas or opportunities to collaborate and grow together.