Our organic sweet potato, coconut oil, cinnamon & peppermint gel naturally cleans and freshens breath. Rich in vitamins & amino acids.
No chemicals, dyes, pesticides, GMOs, glutens, fluoride, saccharin, carrageenan, parabens, synthetic foaming agents, detergents, artificial additives, colors, sweeteners, flavors, preservatives or phthalate
BENEFITS
Canine Tooth Gel: Our Organic Dental Solutions™ Canine Tooth Gel is essential for all dogs. This gel can help freshen your dog's breath, remove tartar and fight plaque without any preservatives, dyes or chemicals.
Bamboo Toothbrush: A typical plastic toothbrush can clog landfills. Our eco-friendly toothbrush is made of naturally-grown bamboo, containing no toxins, glues, or paints. The biodegradable handle is coated in a natural soybean wax and the nylon bristles can be recycled. The bamboo used comes from FSC certified forests, meaning sustainable efforts are made, from planting the seeds, all the way through to manufacturing.
View full details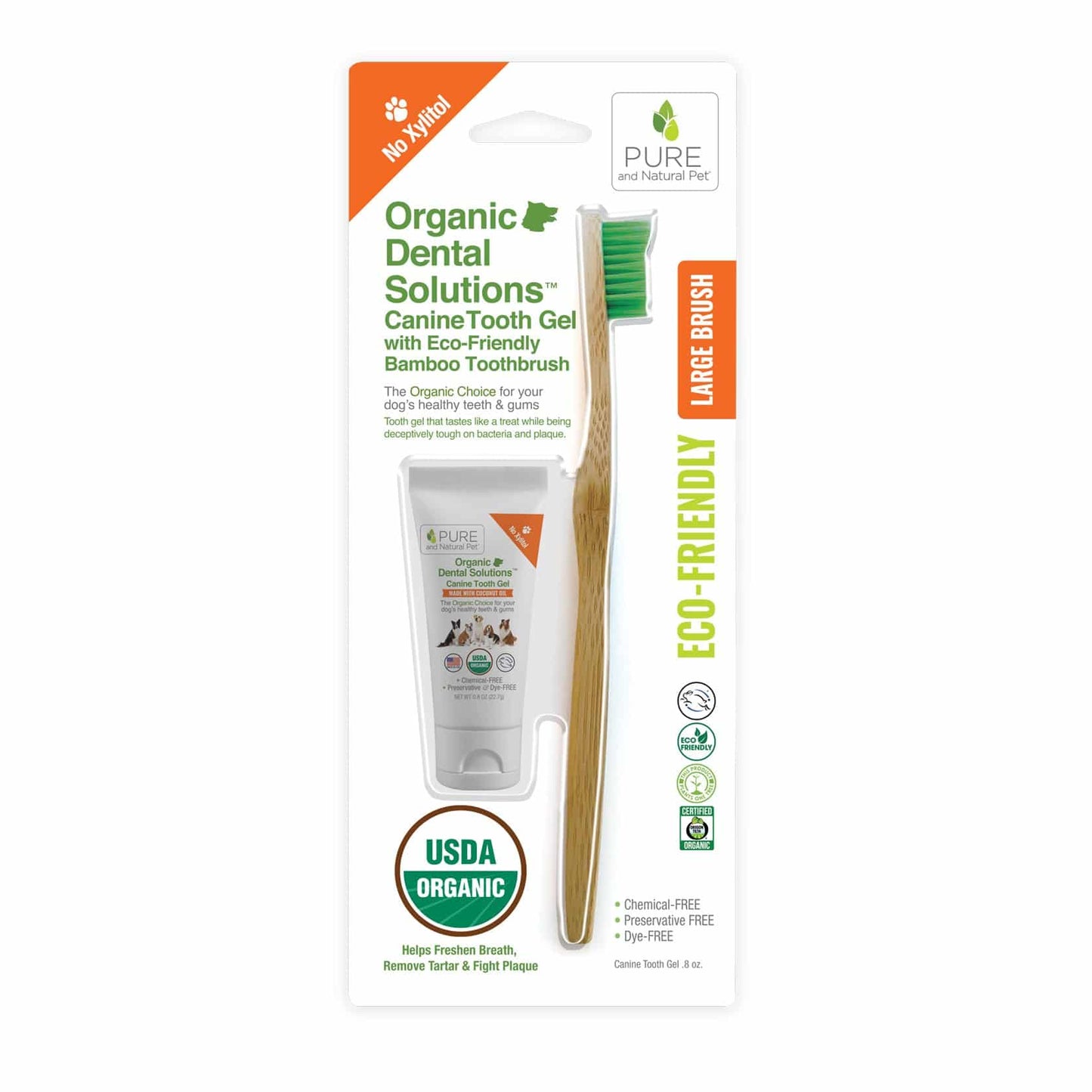 Free Shipping

Order ships free with minimum $250 order value. Otherwise, a flat $4 shipping fee will apply.

Talk to us today!

Reach out to us at sales@infinitypethealth.com if you have any questions. We always welcome ideas or opportunities to collaborate and grow together.