What is Nettle-Eyebright Gold?
Nettle-Eyebright Gold is a combination of herbal ingredients designed by our holistic veterinarian for canine allergies (allergic rhinitis or hay fever). The herbs, Nettle and Eyebright are two of the main ingredients and have been used extensively for natural support of seasonal allergies. Other herbs in this formula help to support the immune system and the specific reactions experienced by dogs when airborne antigens affect them. Nettle-Eyebright Gold is specifically used for symptoms listed below (sneezing, watery eyes, itchy nose, etc.). For allergies that present on the skin, Pet Wellbeing has developed a formula called Itch Support Gold for Dogs to address itchy, inflamed skin.

For seasonal allergies such as hay fever, or anything in the air that causes runny eyes and sneezing
Supports healthy, normal response to seasonal allergies
Helps maintain normal immune activity and histamine response
Helps with symptoms such as face rubbing, watery eyes, sneezing, breathing difficulties associated with airborne allergens
May reduce swelling and excess mucous production in nasal passages
Use Nettle-Eyebright Gold and help your dog maintain a healthy immune response to environmental and season changes
View full details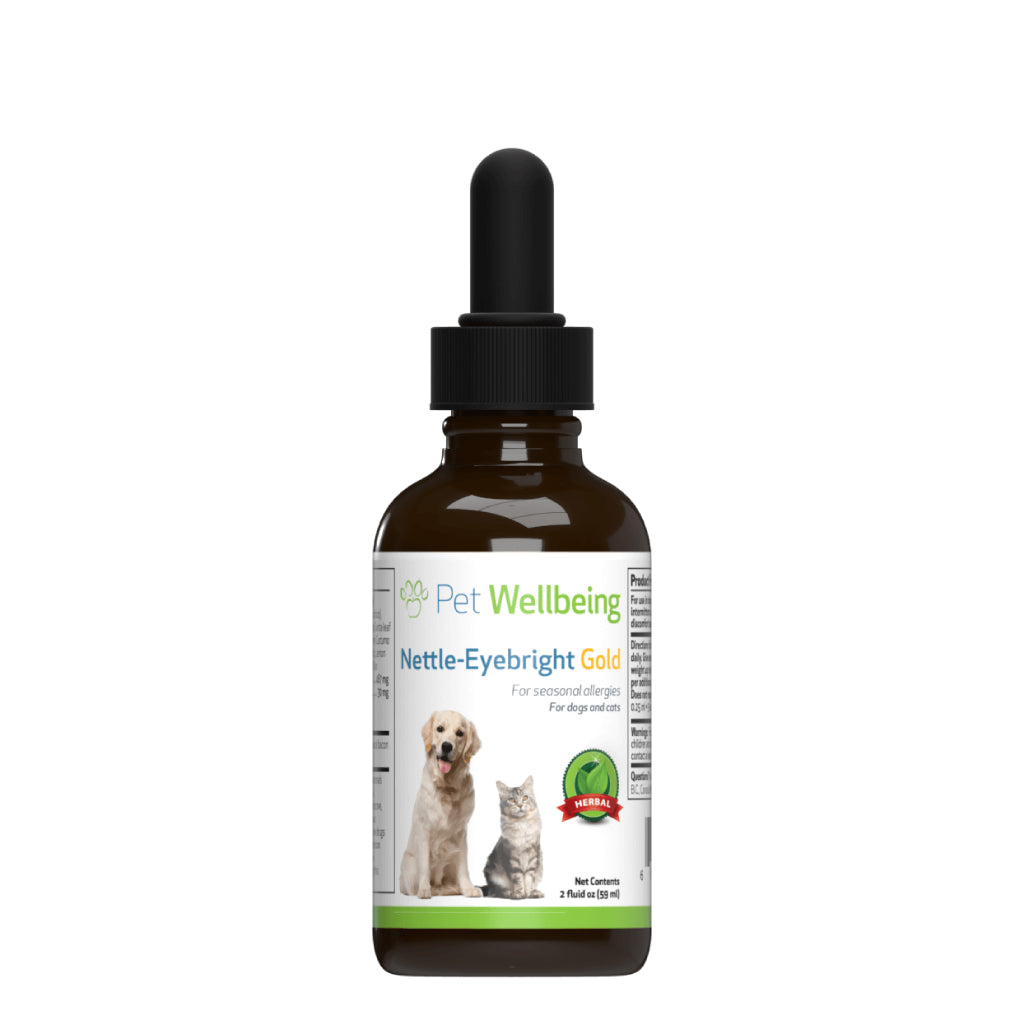 Free Shipping

Order ships free with minimum $250 order value. Otherwise, a flat $4 shipping fee will apply.

Talk to us today!

Reach out to us at sales@infinitypethealth.com if you have any questions. We always welcome ideas or opportunities to collaborate and grow together.