What is Milk Thistle?
Milk Thistle is a natural supplement, well-known for helping with liver disease in dogs, dogs and humans alike, and is gentle enough for long-term use. The active components in Milk Thistle are called silymarins. These constituents:
Help protect against free radical damage
Aid in stabilizing liver membranes
Help support liver recovery
Guard against toxins binding to the liver
Milk Thistle also supports the production of new liver cells, helping to replace damaged cells. As anti-oxidants, silymarins are even more effective than vitamin E.
Milk Thistle provides beneficial support when being treated with:
Antibiotics
Corticosteroids
Chemotherapy agents
Conventional heartworm medication
Note: Some Milk Thistle sold in health stores is alcohol-based and should not be given to dogs. Pet Wellbeing Milk Thistle is glycerin-based and safe for dogs.
View full details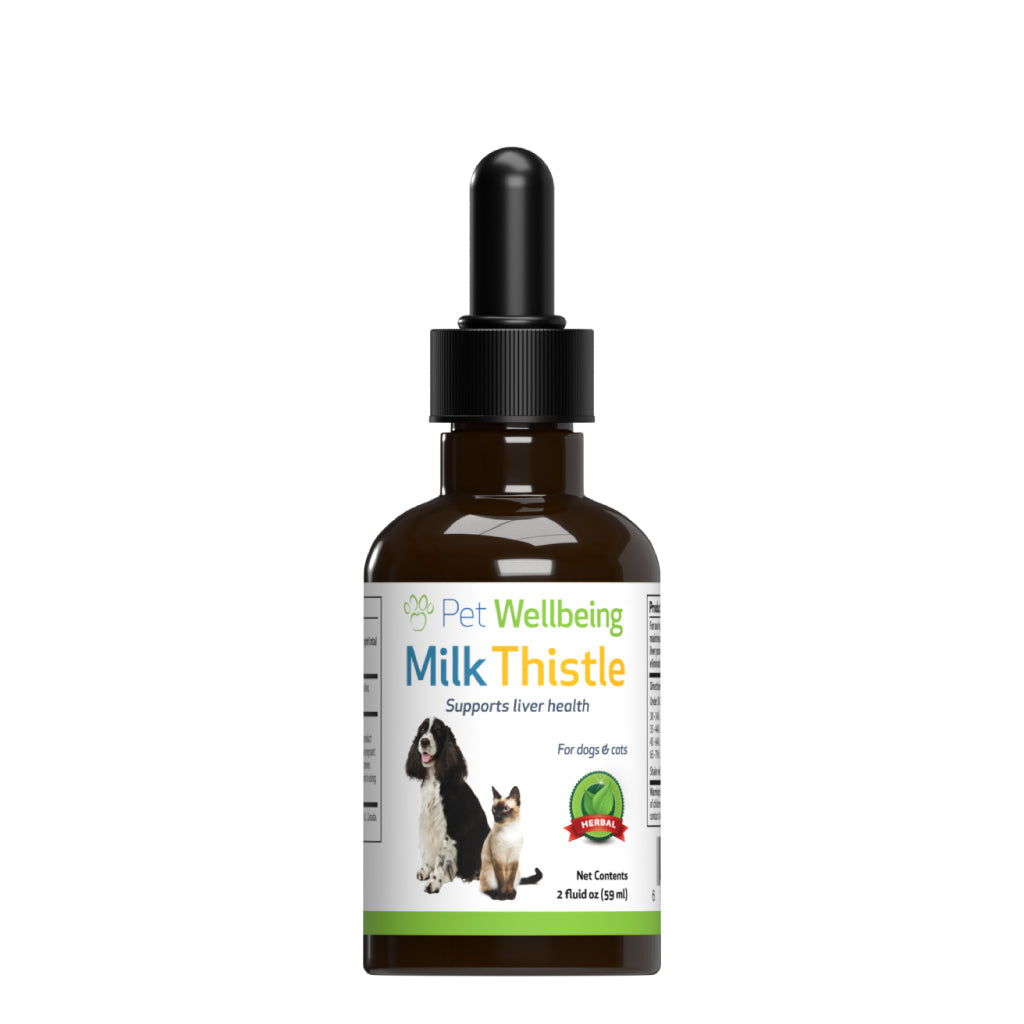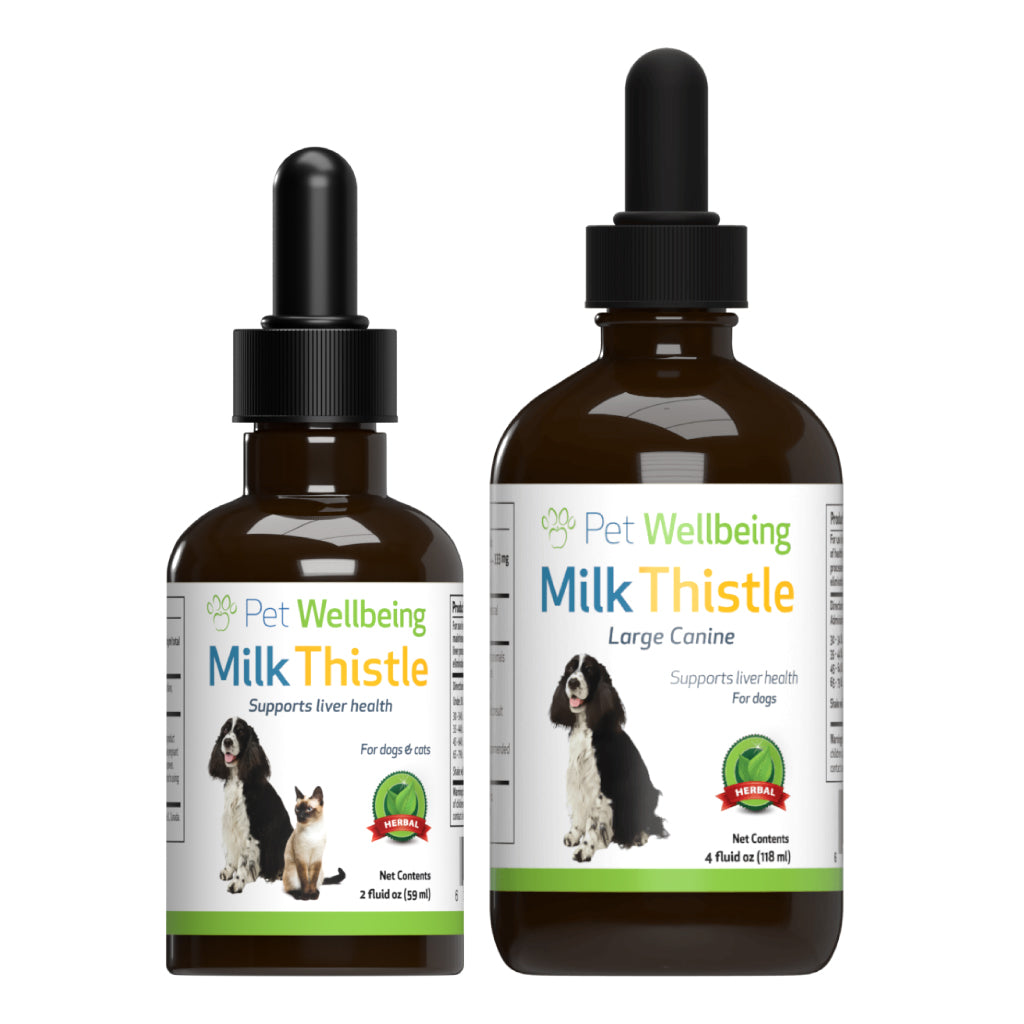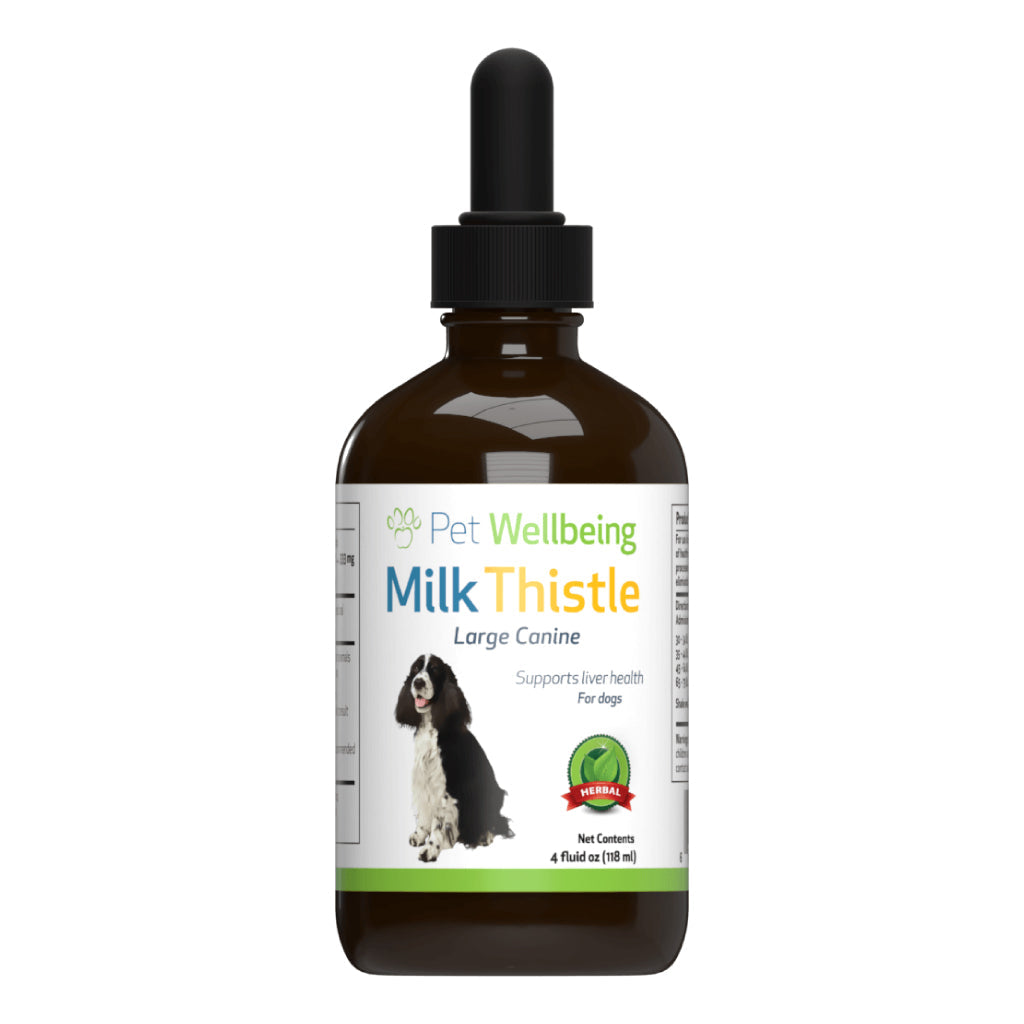 Free Shipping

Order ships free with minimum $250 order value. Otherwise, a flat $4 shipping fee will apply.

Talk to us today!

Reach out to us at sales@infinitypethealth.com if you have any questions. We always welcome ideas or opportunities to collaborate and grow together.