What is Lung Gold?
Lung Gold is a combination of natural herbal ingredients and Vitamin C designed to help maintain strong immunity in the lower respiratory system of canines and felines. For symptoms in the upper respiratory tract (runny eyes & nose, sneezing, hoarse throat and dry, hacking cough), you'll want to look at Throat Gold. For symptom management of asthma, consider Respir-Gold.
Boosts immune response to lung infections and promotes easy breathing and optimal respiratory function.
Boosts immune response to lung infections
Enhances good oxygenation and opens airways
Supports easy breathing
Helpful for productive coughs
Provides comfort and relief
2 oz (59 ml) is a 1-month supply for most dogs (up to 50 lbs).
Lung Gold was developed by our holistic veterinarian to help cats and dogs boost their innate resistance to harmful viruses, bacteria and fungal infections that affect the lungs and can compromise breathing and oxygenation of tissues. Lung Gold helps to maintain open airways. It works deep in the lungs and it works for different conditions that cause similar symptoms.
View full details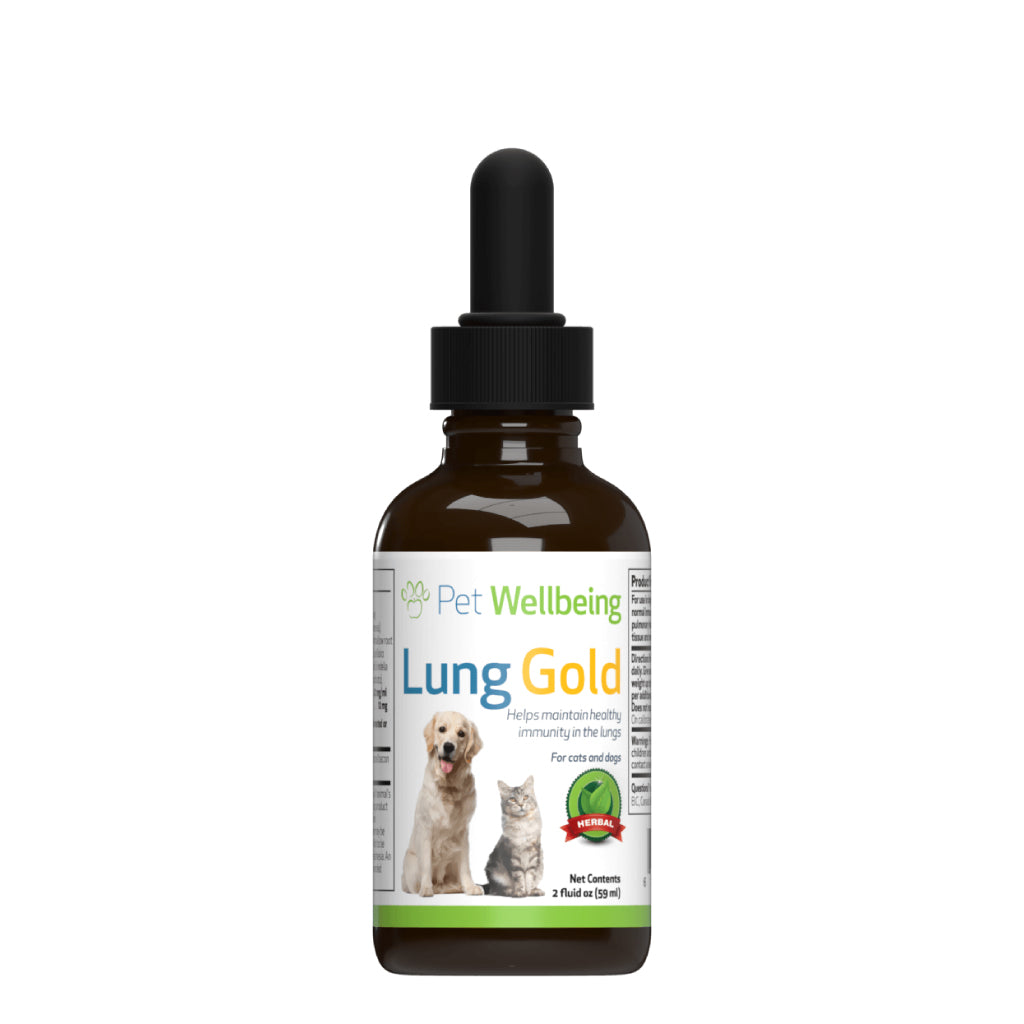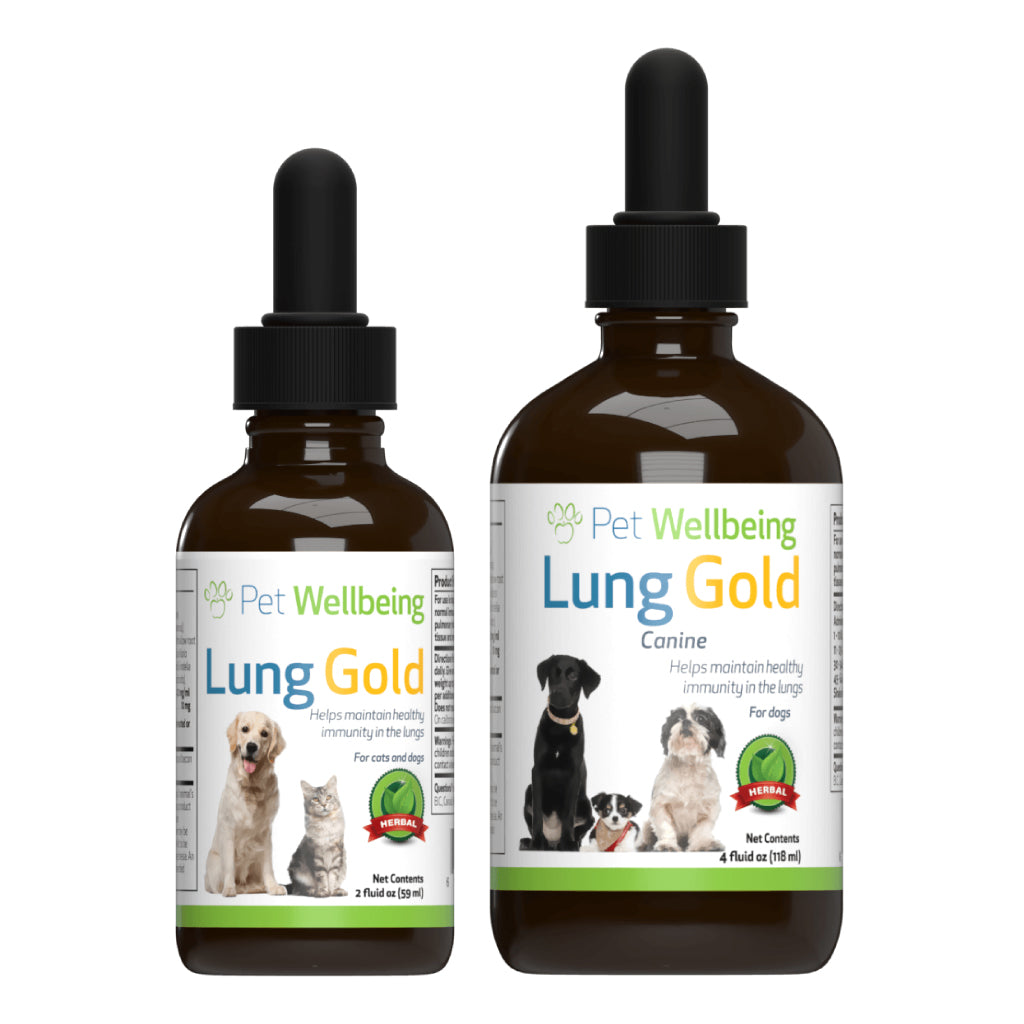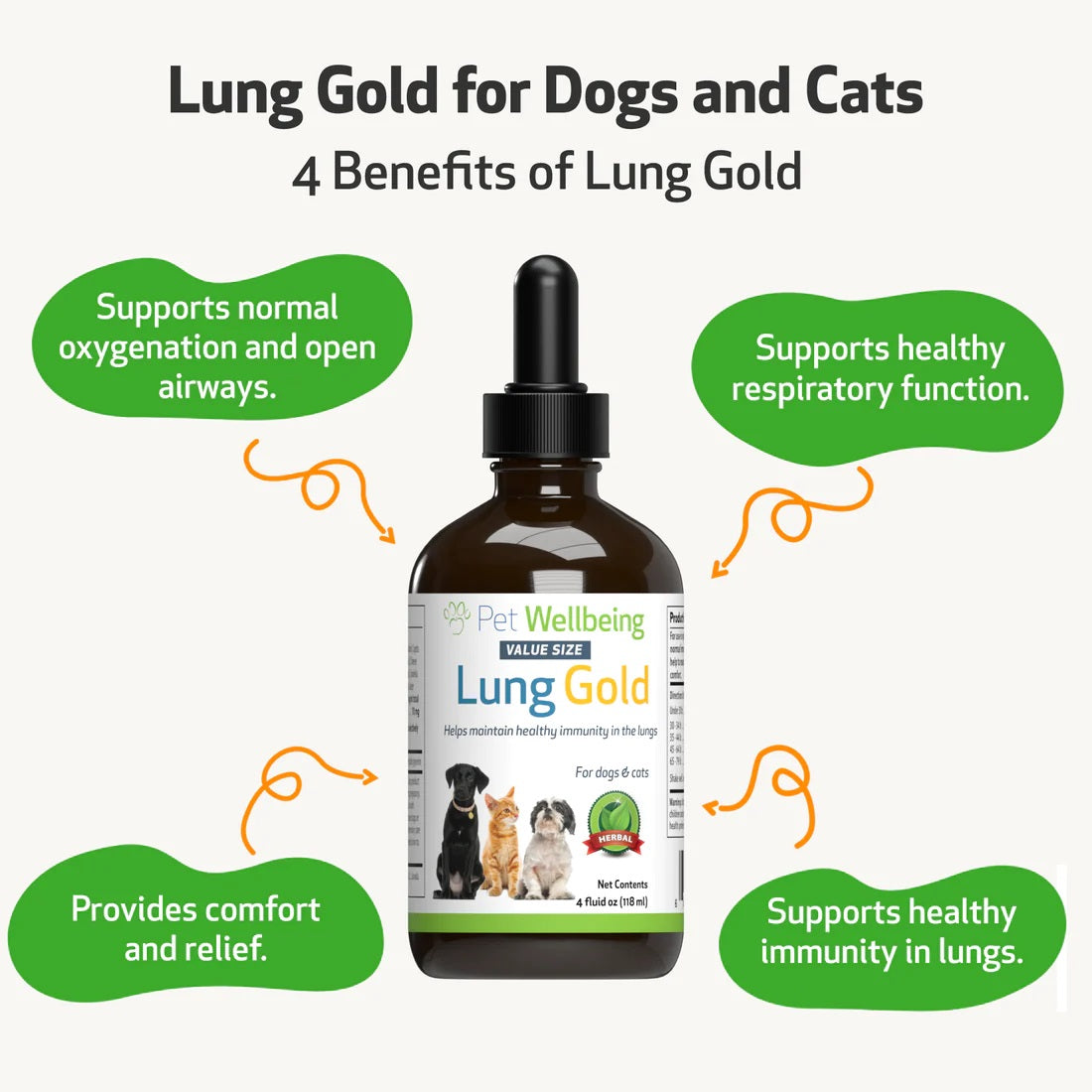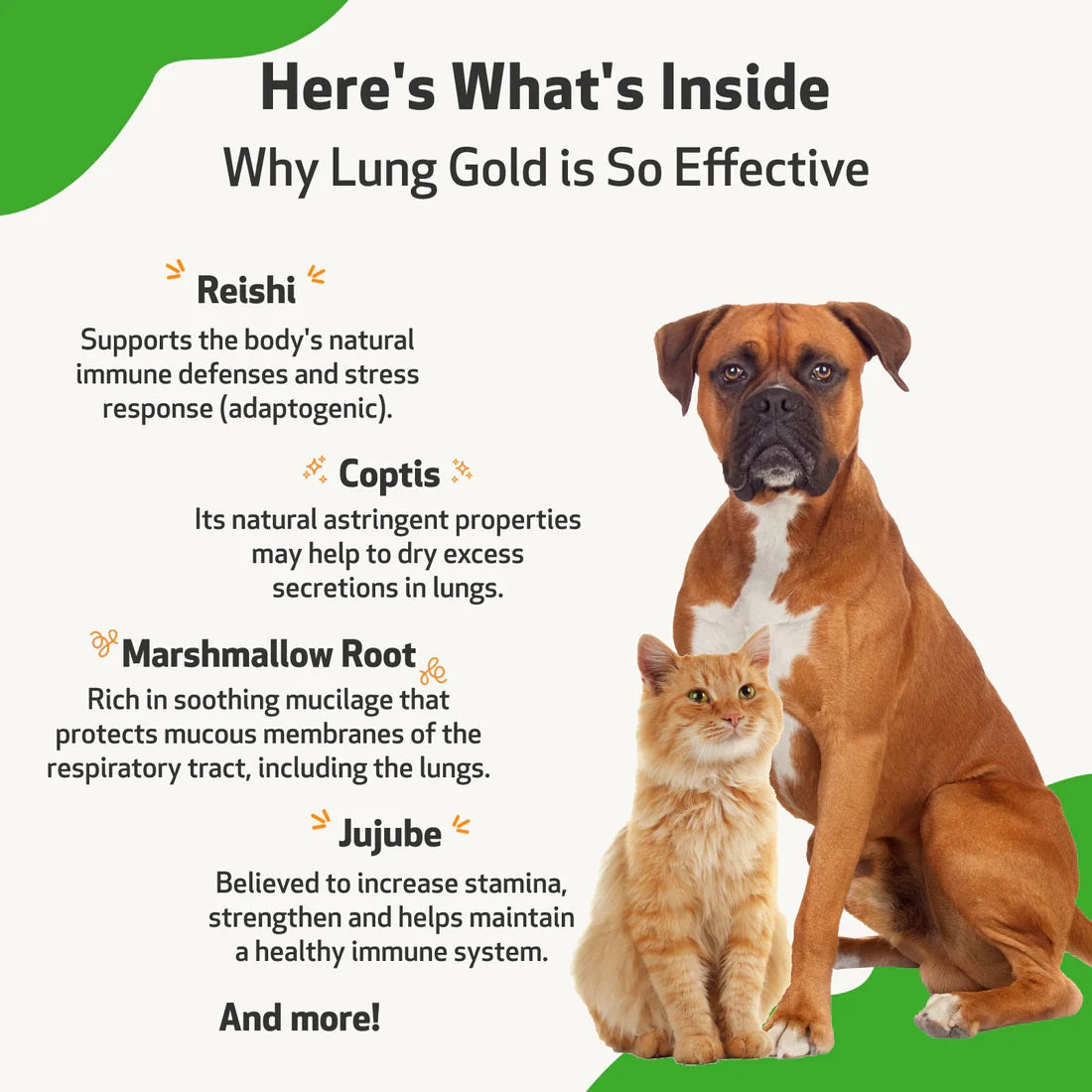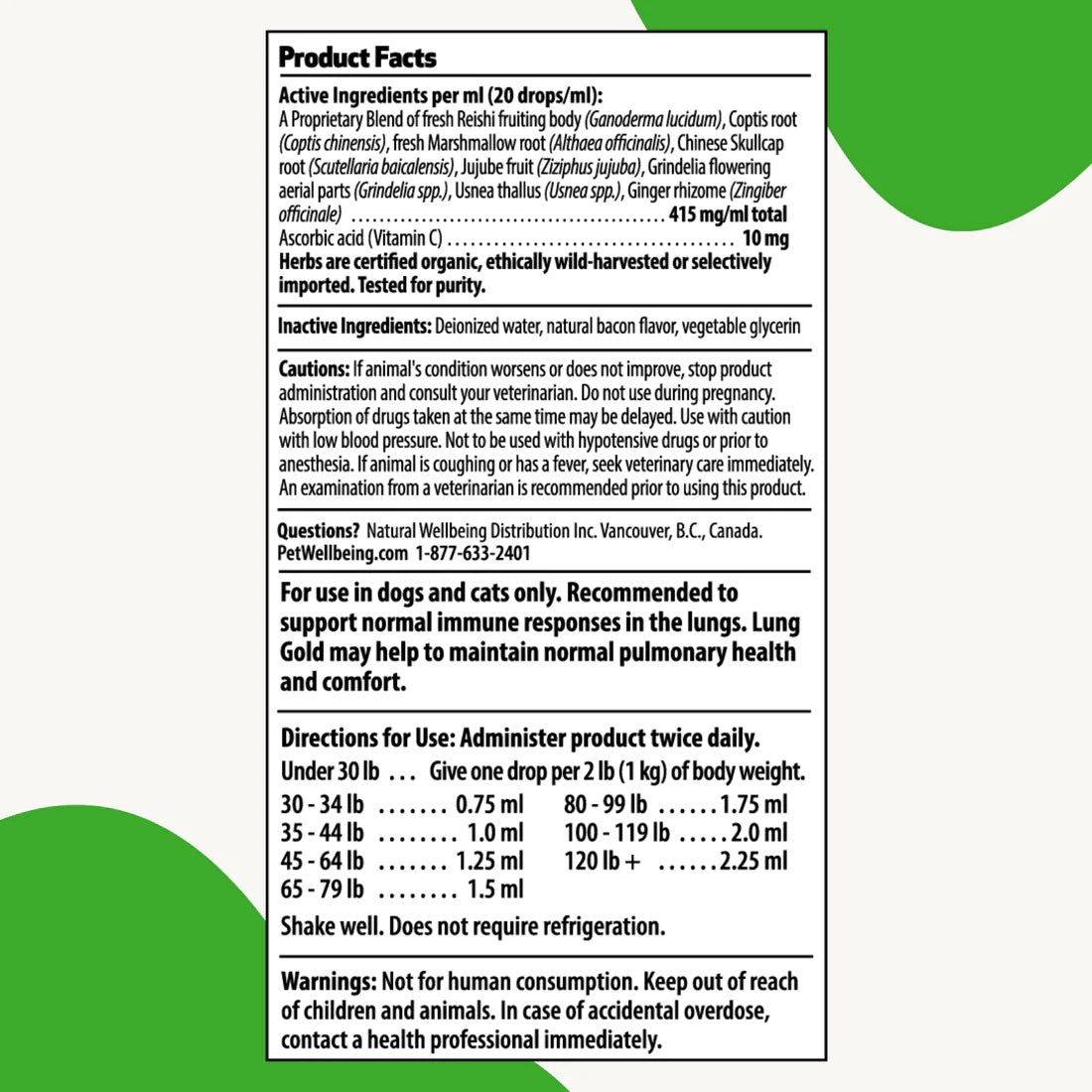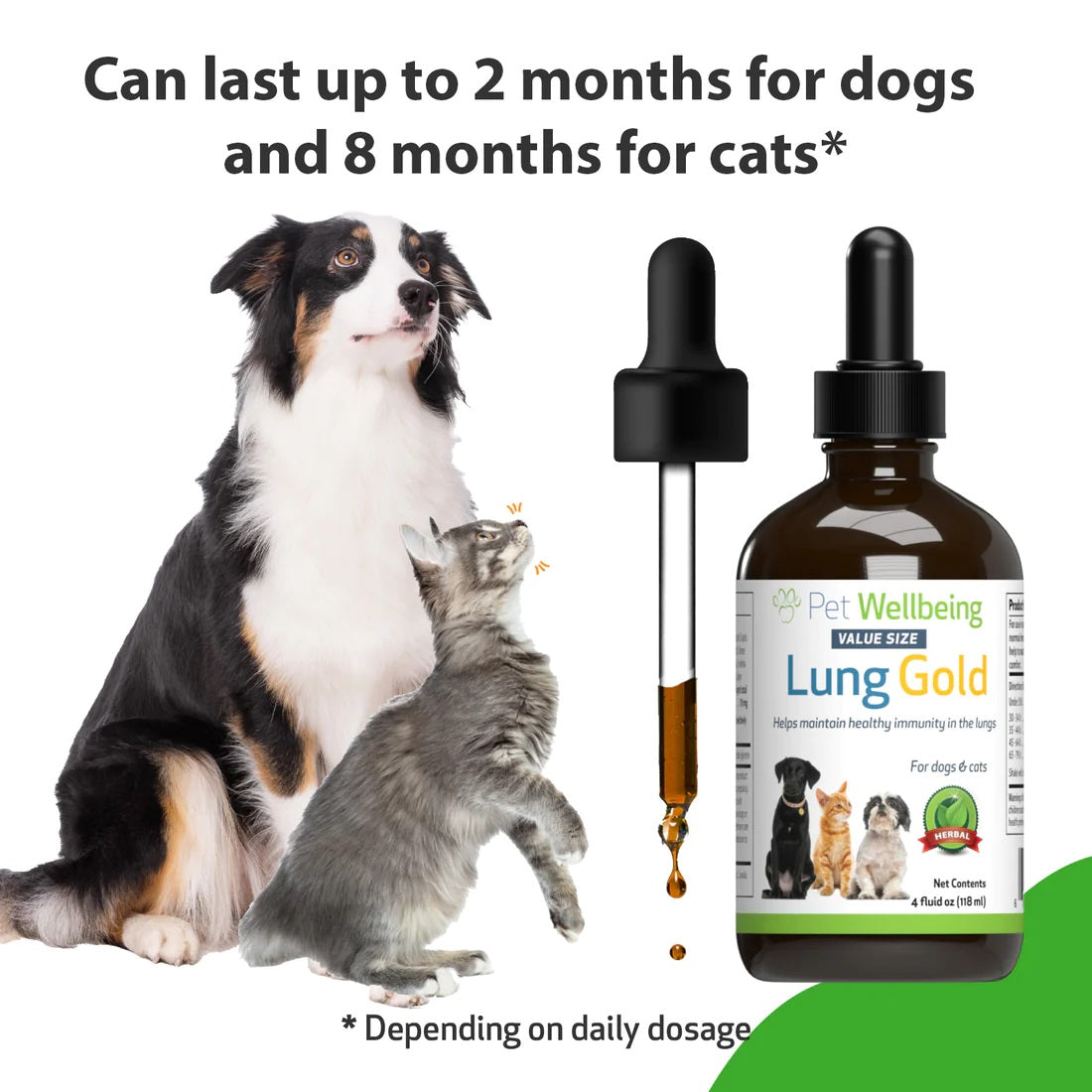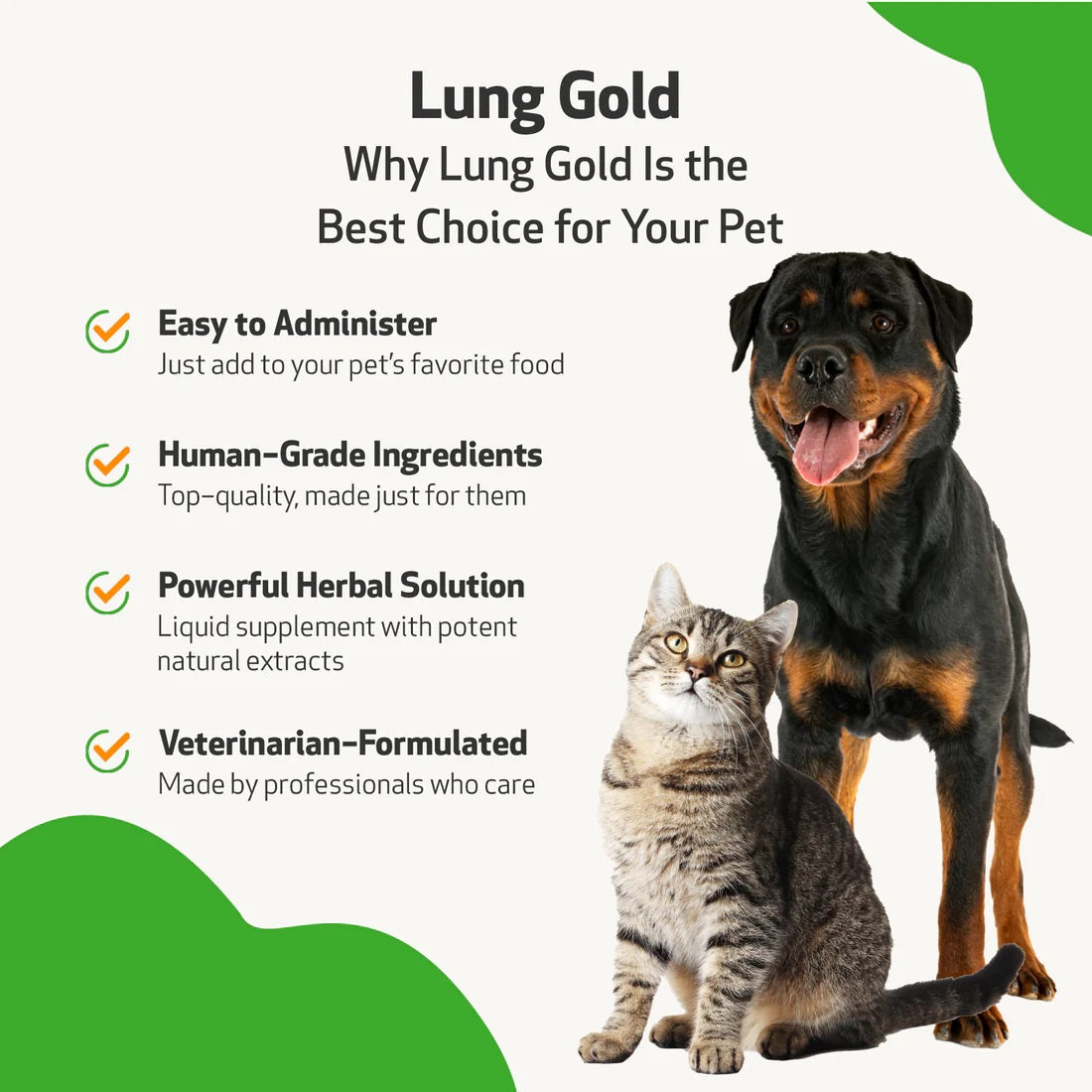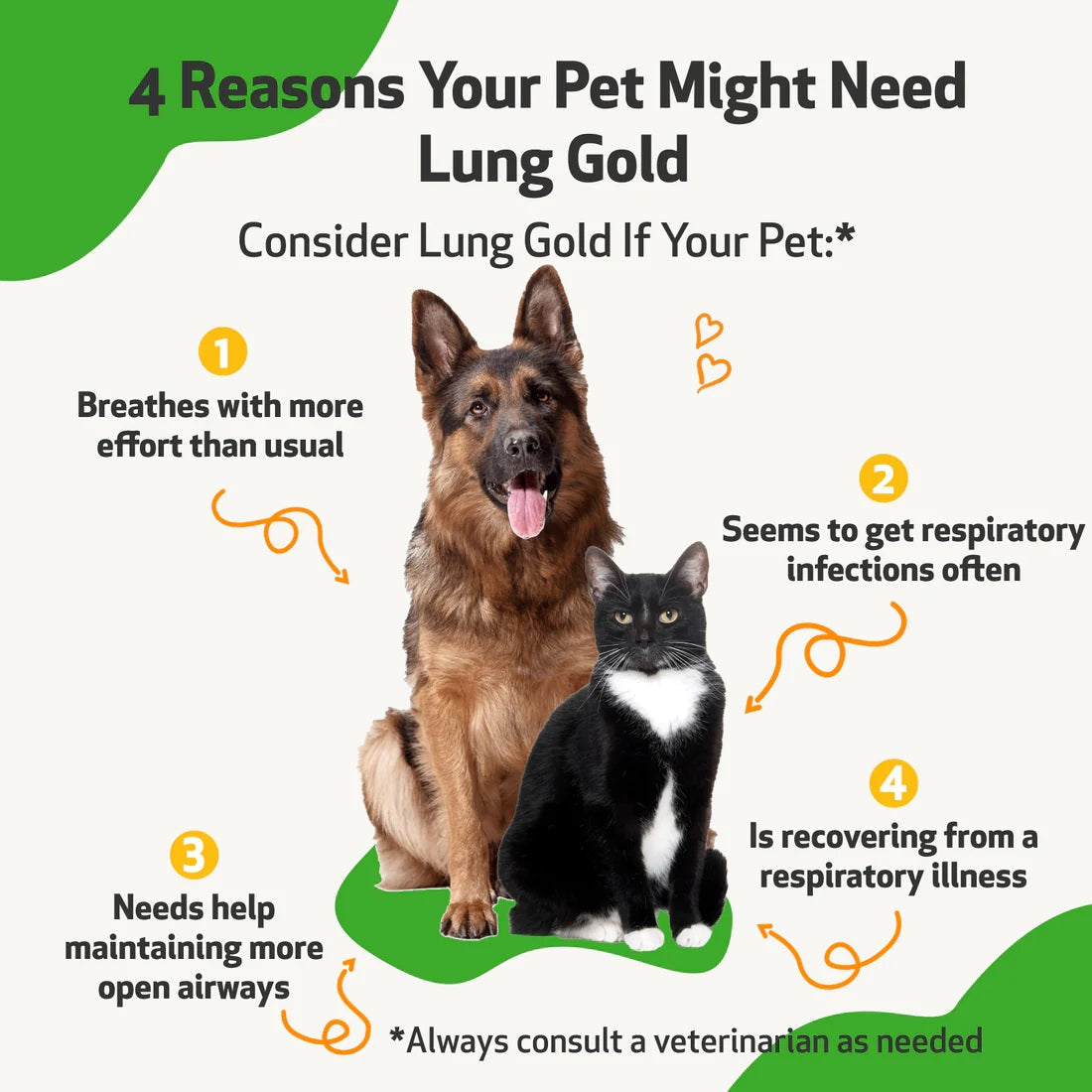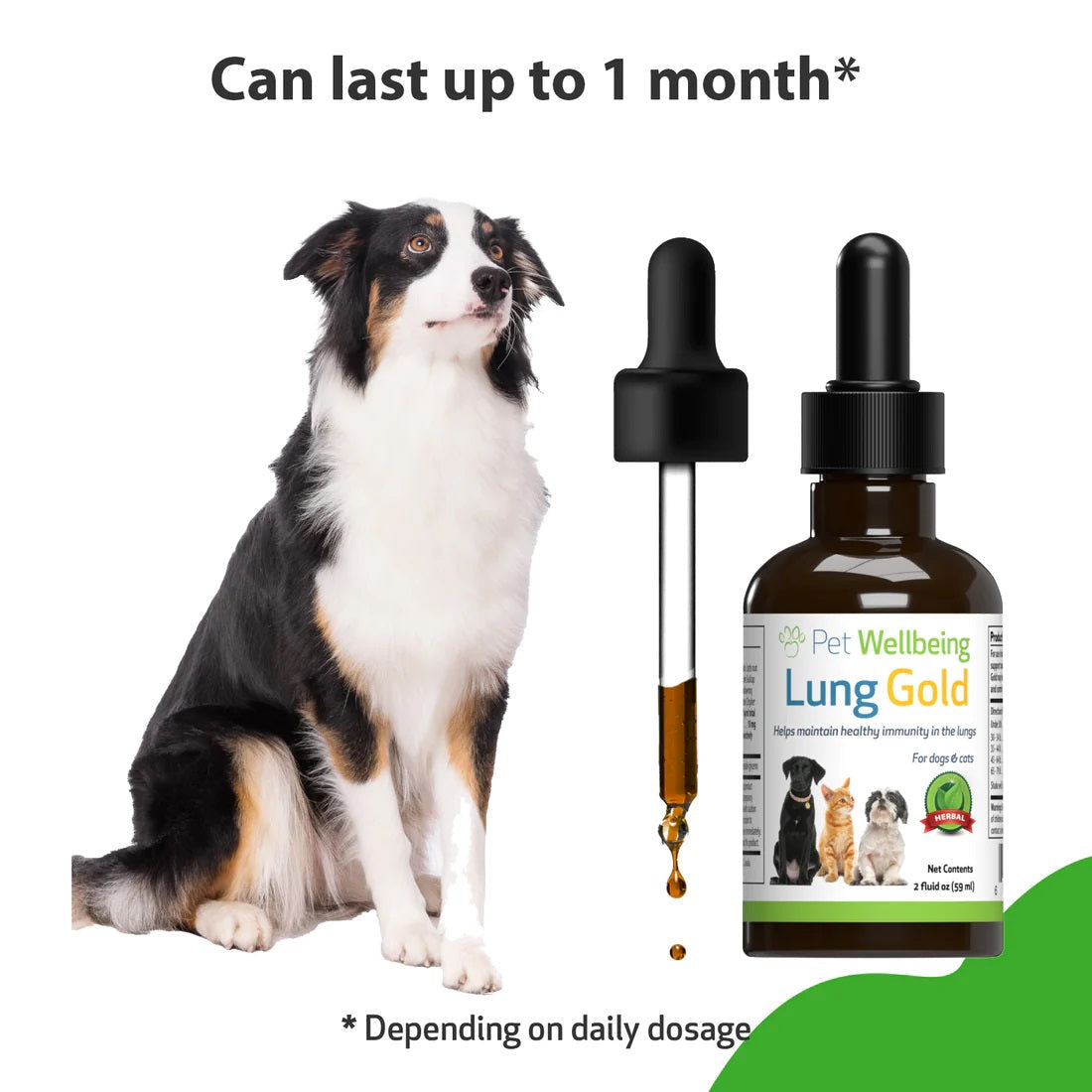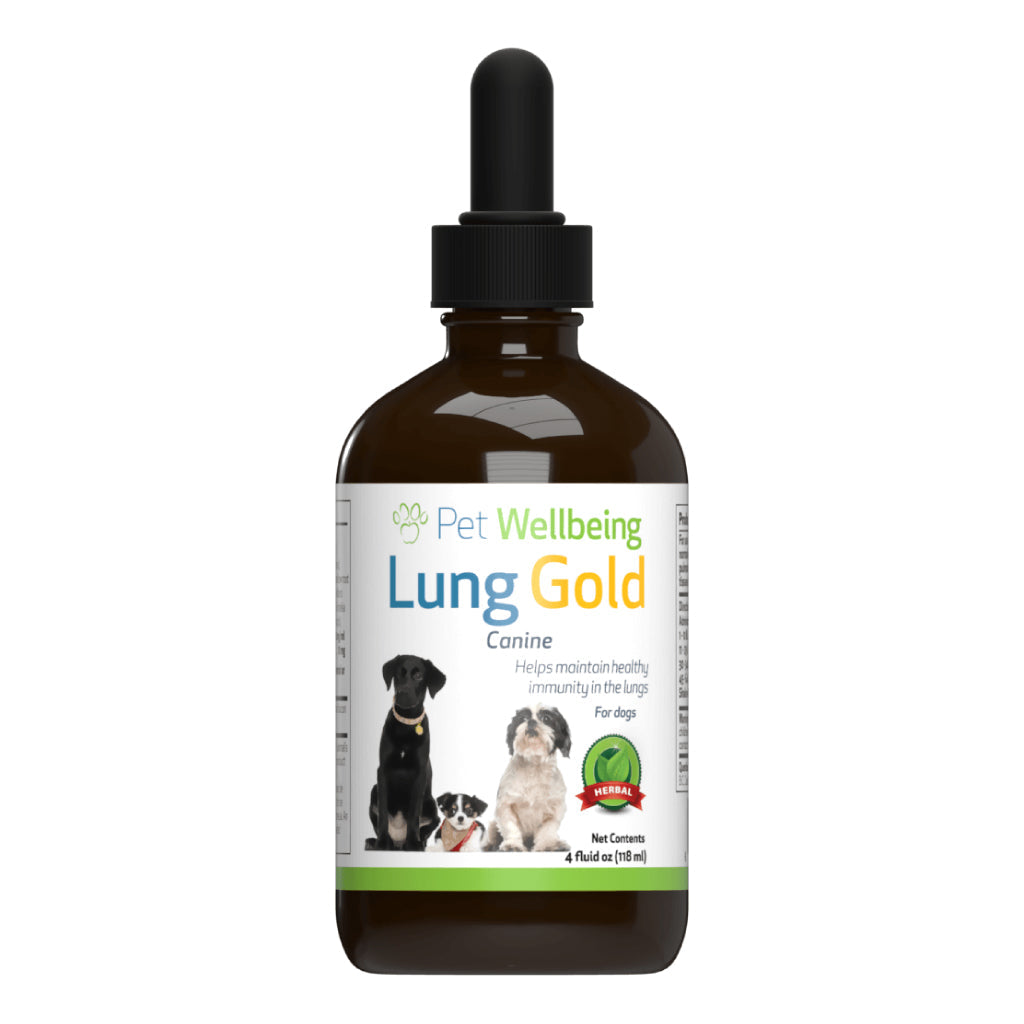 Free Shipping

Order ships free with minimum $250 order value. Otherwise, a flat $4 shipping fee will apply.

Talk to us today!

Reach out to us at sales@infinitypethealth.com if you have any questions. We always welcome ideas or opportunities to collaborate and grow together.