What is Itch Support Gold?
Use this product for hot spots, itching, scratching and itchy paws caused by a known or unknown allergy.
Itch Support Gold is a combination of nine herbal ingredients for skin-related symptoms when canines come into contact with an allergen* (a substance that triggers an allergic reaction). For some dogs, skin allergies are a constant condition, and for others it may be seasonal or occasional. Skin conditions due to allergies are an increasingly common disorder in canines and are one of the most frequent causes for visits to the veterinarian.
A drug-free alternative to relieve itchy skin due to seasonal allergies (ATOPY), food allergies, or anything that makes your pet's skin itchy or scratchy
Supports a healthy immune response to allergens
Helps the root cause and the symptoms
Safe for long-term use, as needed
Order Itch Support Gold today and use this product for itching, scratching and itchy paws caused by a known or unknown allergy.
2 oz (59 ml) is a 1-month supply for most dogs (up to 50 lbs)
4 oz (118 ml) is a 1-month supply for most large dogs
Itch Support Gold is a drug-free alternative that addresses the physiological mechanisms that cause the skin (including on the paws) to become uncomfortable, red, and sometimes unbearably itchy. This formulation works with the principles of Traditional Chinese Medicine to target the underlying imbalance and restore health from the inside out. It works without the harmful side effects commonly associated with long-term use of prescription medications.
*Itch Support Gold is not for acute or severe allergic reactions. If your dog requires immediate or emergency medical attention, please call your veterinarian or nearest veterinary clinic.  Itch Support Gold does not address emergency allergy situations such as anaphylaxis.
View full details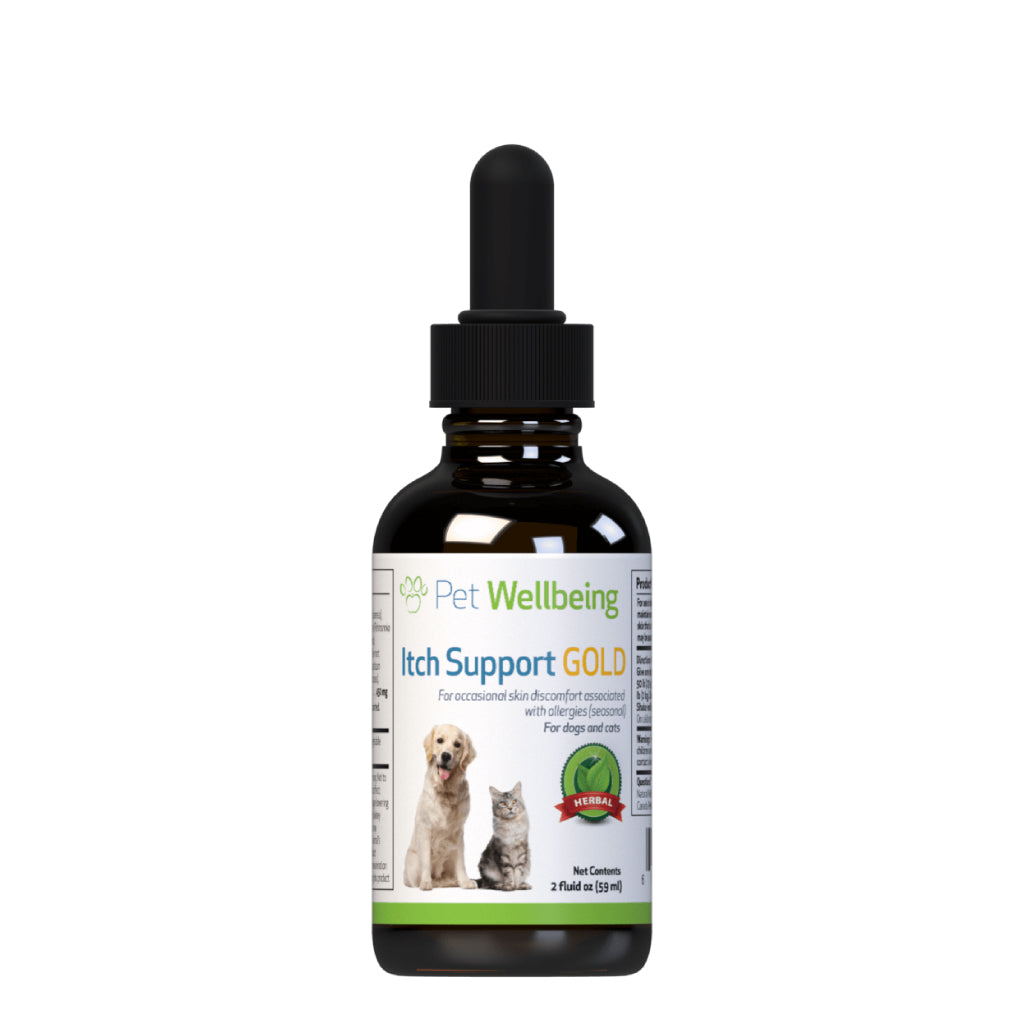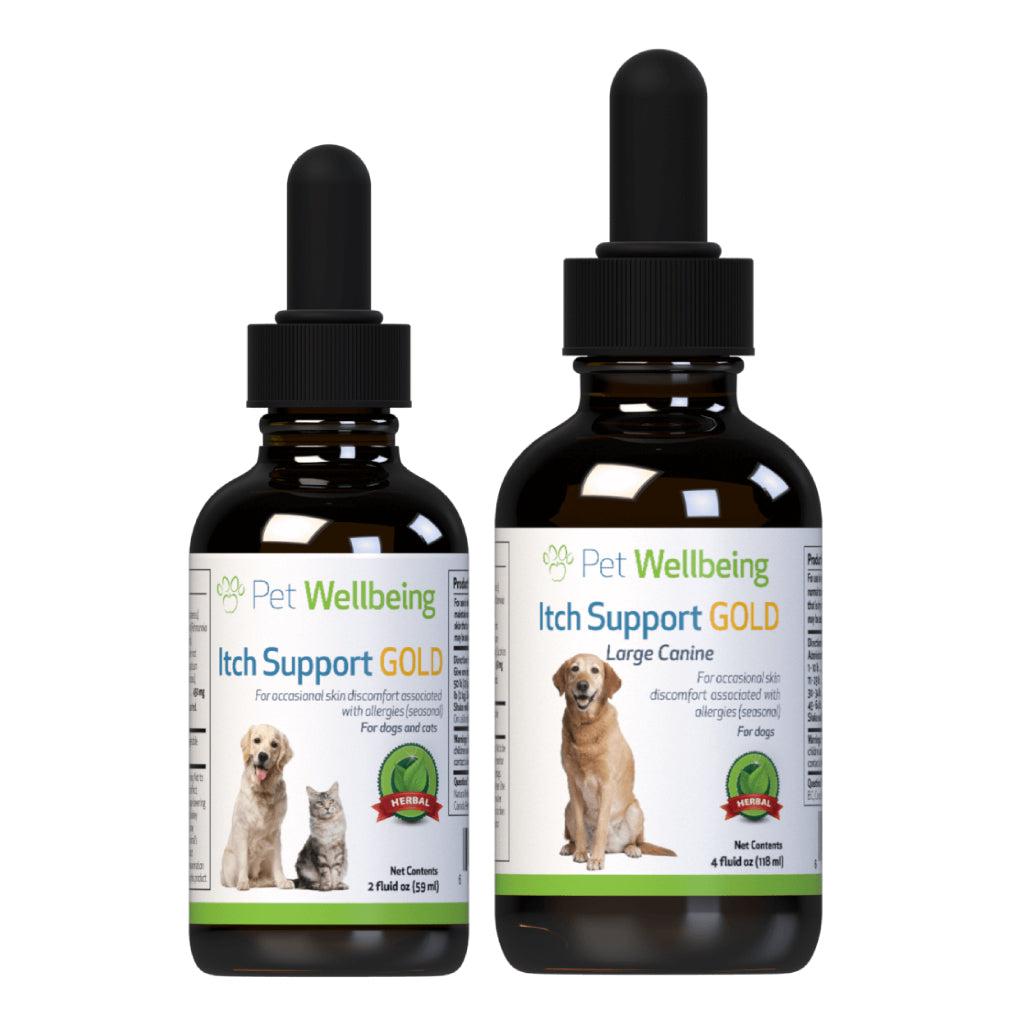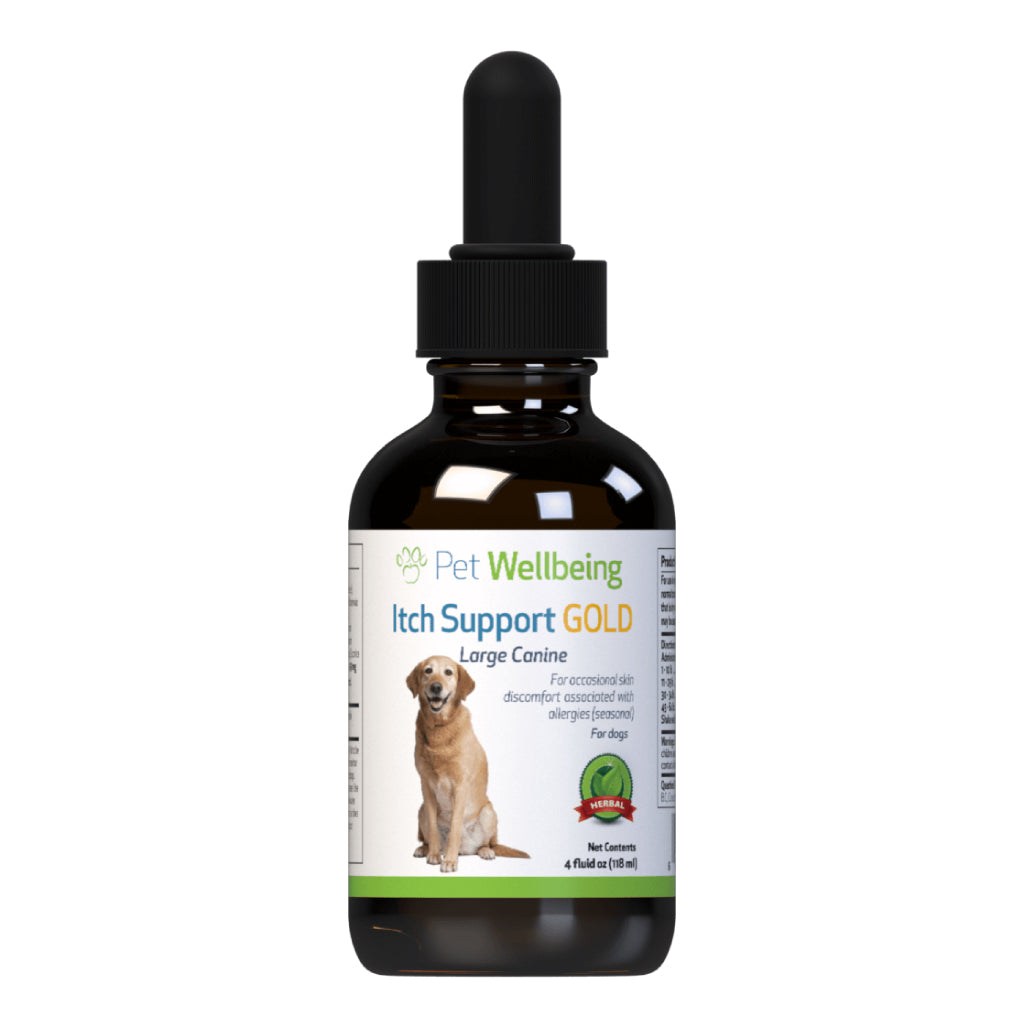 Free Shipping

Order ships free with minimum $250 order value. Otherwise, a flat $4 shipping fee will apply.

Talk to us today!

Reach out to us at sales@infinitypethealth.com if you have any questions. We always welcome ideas or opportunities to collaborate and grow together.