What is Immune SURE?
Immune SURE with Vitamin C and zinc is a powerhouse for boosting and supporting canine immune function. We call this product our "first-aid formula" because it is equally capable of supporting against viral AND bacterial microorganisms. The herbs in this formula have very strong anti-microbial properties.
Immune SURE - for Canine Immune System Support
Helps the immune system's first line of defense
Supports your dog's natural immune defenses
Herbal-based, broad-spectrum antimicrobial activity
With vitamin C and zinc for additional immune support
Will not compromise the gut flora, unlike conventional antibiotics
2 oz (59 ml) is a 1-month supply for most dogs (up to 50 lbs)

Unlike antibiotics, the ingredients in Immune SURE will not compromise the natural canine gut flora, a key component of healthy immunity. It has been said that 80% of a mammals immunity is in the gut. By leaving this first line of defense intact, it not only helps combat current pathogens in the body, but may help prevent recurring infections that become opportunistic when the digestive flora is weak.
As with humans, the young and the elderly are the most vulnerable to infection, so it is important to pay particular attention that our canines' health does not become compromised at these life stages.
View full details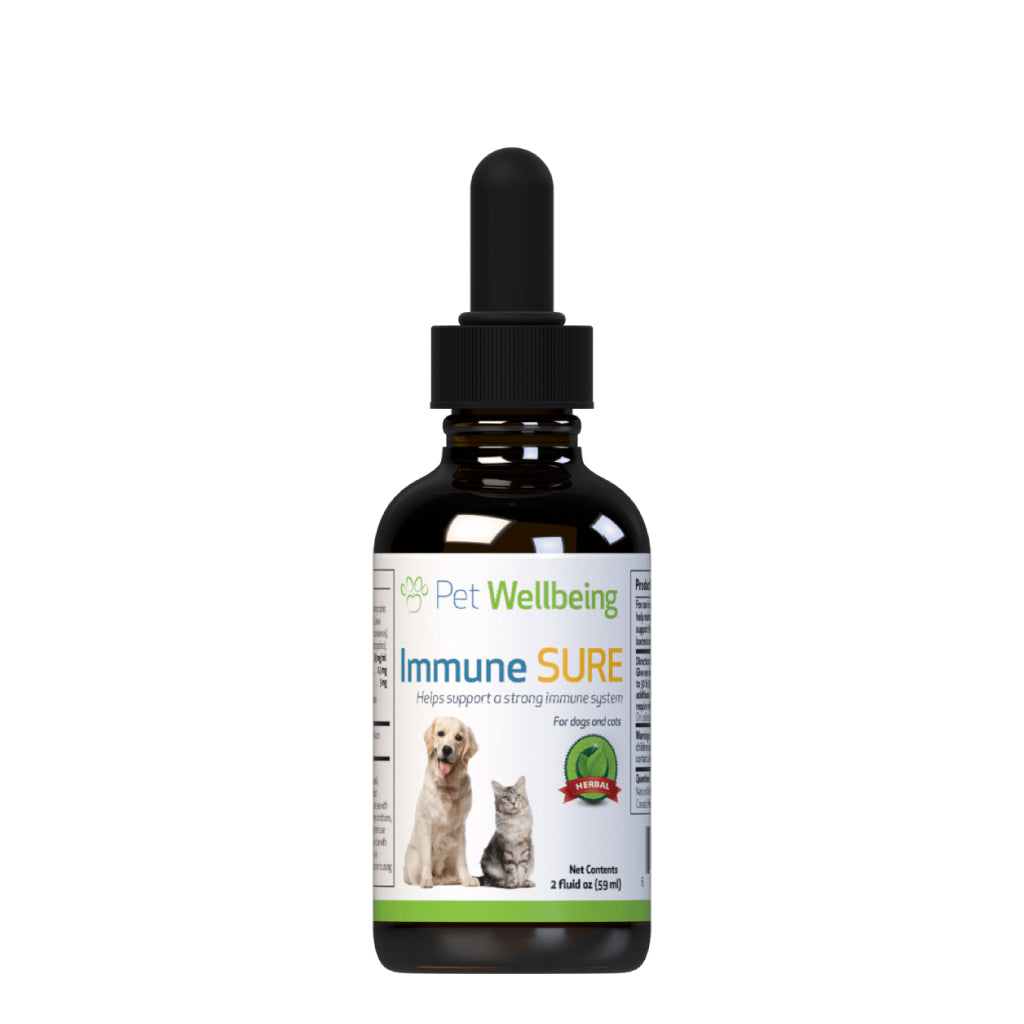 Free Shipping

Order ships free with minimum $250 order value. Otherwise, a flat $4 shipping fee will apply.

Talk to us today!

Reach out to us at sales@infinitypethealth.com if you have any questions. We always welcome ideas or opportunities to collaborate and grow together.