What is Dandelion Root?
Most of us are familiar with this herb as an annoying weed in the garden, but its use in recorded traditional medicine dates back to the 7th century. Both the leaf and the root are used, although their properties are quite different from each other. The properties of Dandelion root include:
Liver support
Digestion (appetite, bile secretion, gas, indigestion)
Cardiovascular support (supporting the liver is important in cases of heart disease)
Blood sugar maintenance
Immune support (supports normal responses to viral infections)
Healthy liver: Supporting you dog's liver can go a long way in contributing to a long and healthy life,
Support for liver detoxification, healthy digestion, heart health and stable blood sugar. An essential formula for dogs needing more support such as:
Dogs taking medications or needing liver support
Part of a healthy heart program
Dogs with gas or sluggish digestion
Maintaining normal blood sugar levels
Add Dandelion root into your dog's daily health regime.
2 oz (59 ml) is a 1-month supply for most dogs (up to 50 lbs)
4 oz (118 ml) is a 1-month supply for most large dogs
4 oz Value Size is suitable for both large and small dogs
View full details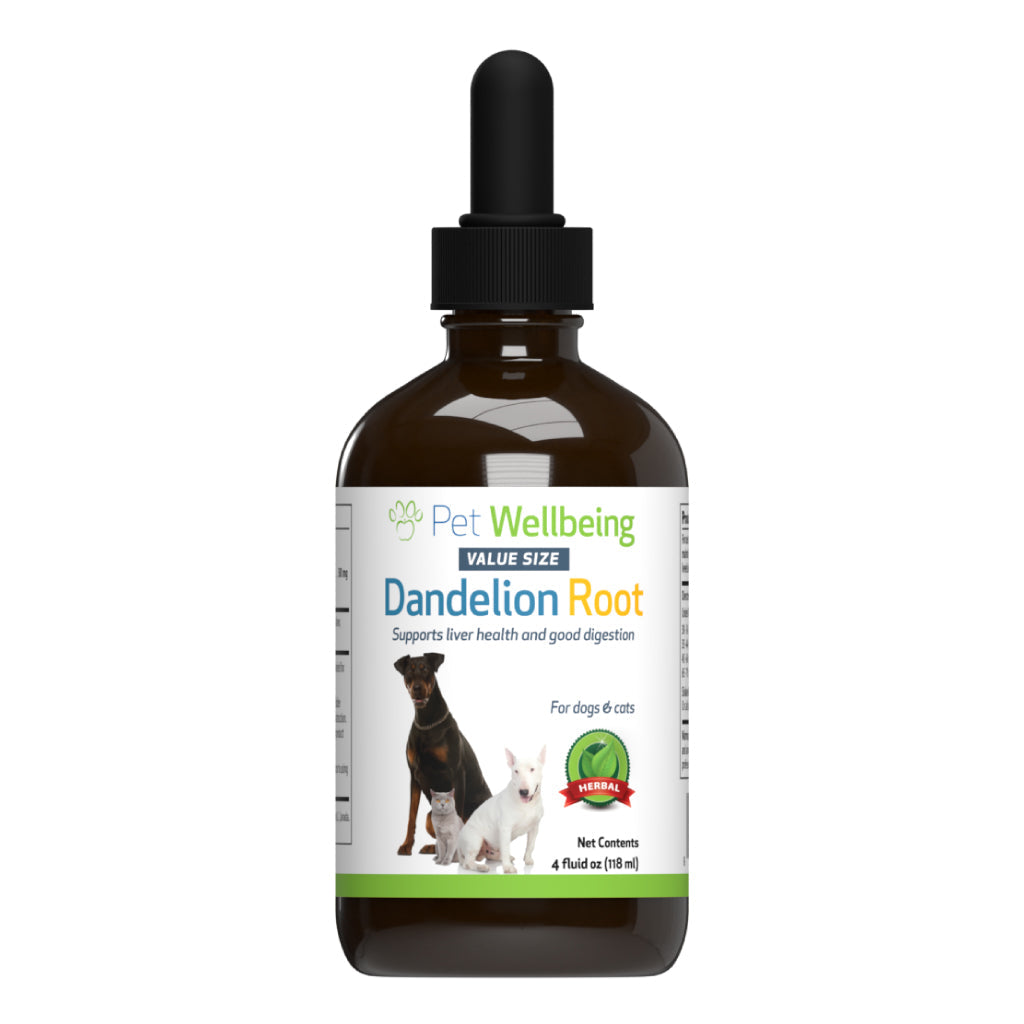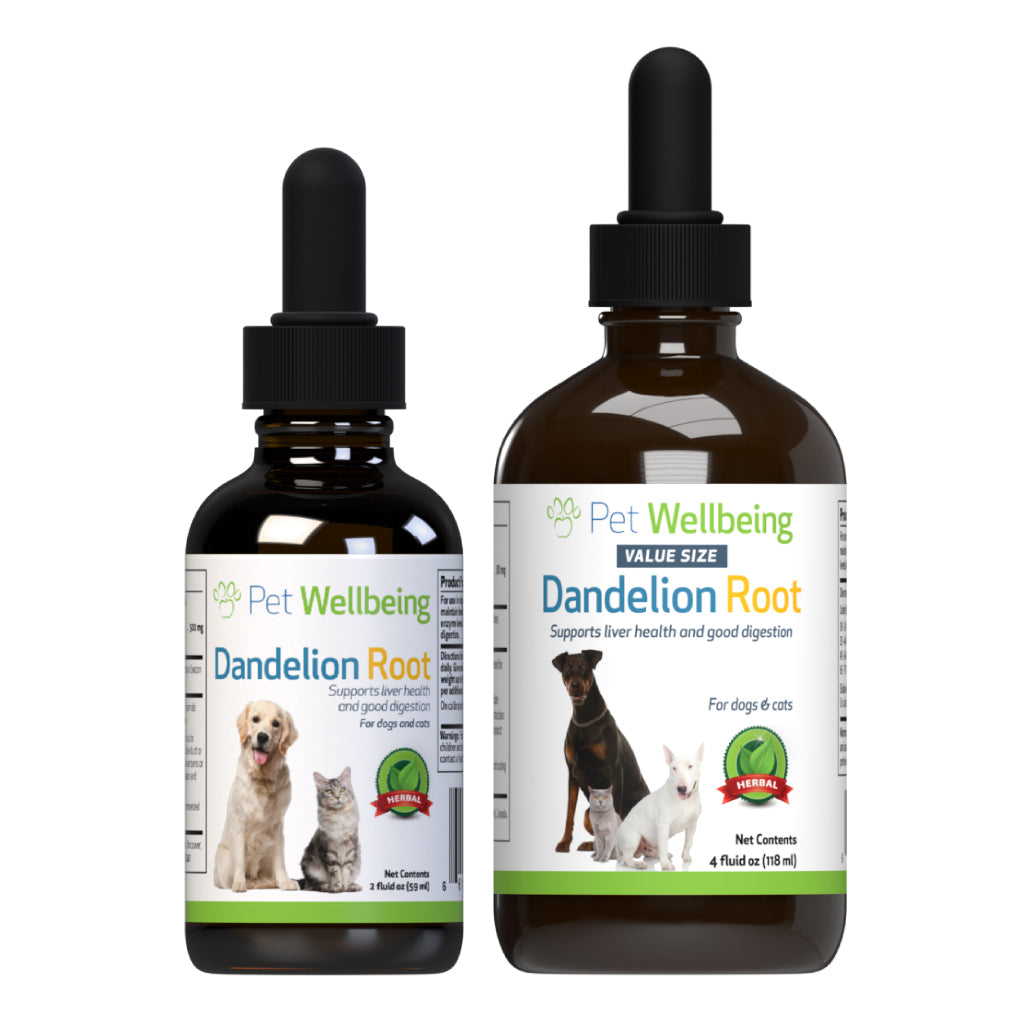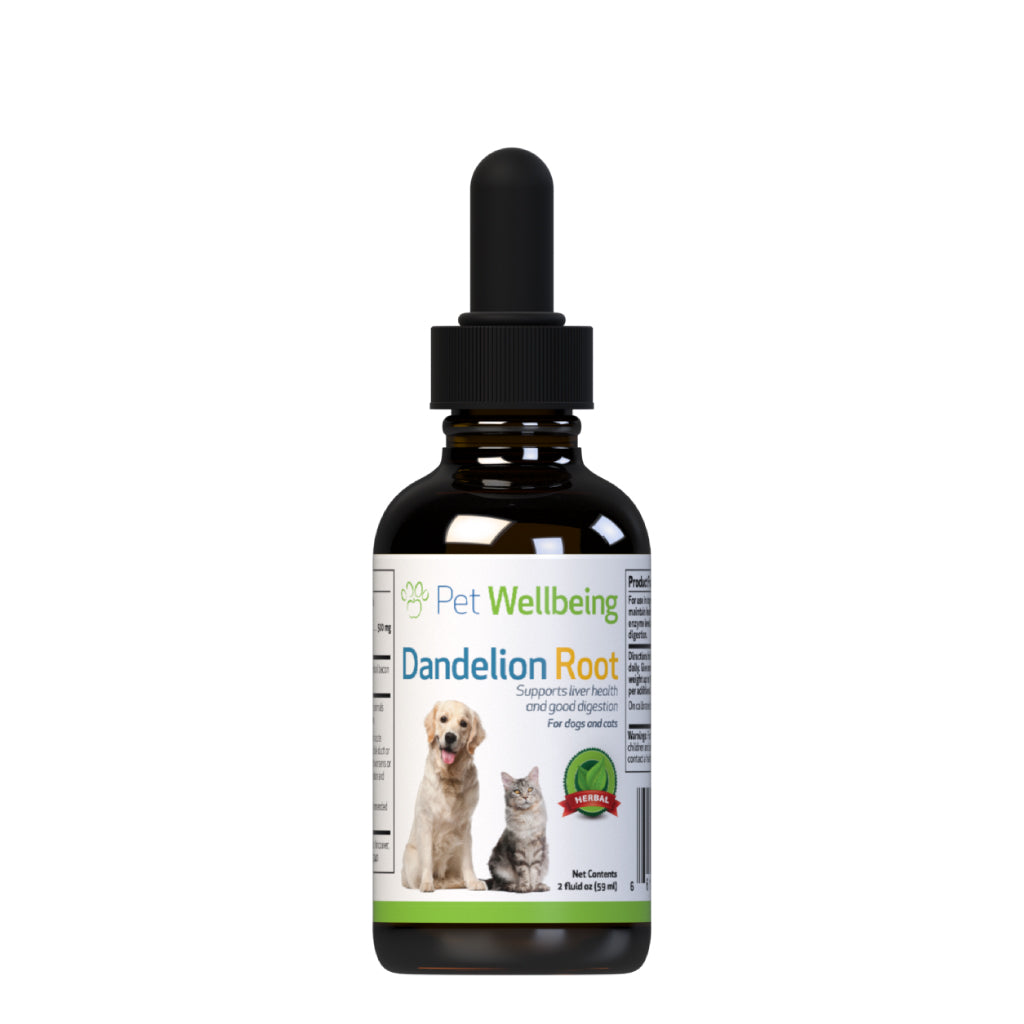 Free Shipping

Order ships free with minimum $250 order value. Otherwise, a flat $4 shipping fee will apply.

Talk to us today!

Reach out to us at sales@infinitypethealth.com if you have any questions. We always welcome ideas or opportunities to collaborate and grow together.