Promotes healthy energy levels in dogs with Cushing's and supports normal thirst and urination
Promotes healthy skin and coat
Helps normal hair growth
Supports healthy weight, normal appetite

Supports proper muscle tone
Adrenal Harmony Gold was developed by our holistic veterinarians to support your dog with Cushing's. The therapeutic actions of the ingredients are: adaptogenic, antioxidant and will support the nervous system. These herbs are particularly suited to targeting the adrenal glands and its functions, but also exert an effect on the pituitary and hypothalamus glands. "Adaptogens" are a classification of herbs considered to support the adrenals, helping the body adapt naturally to stressors and produce normal, healthy levels of cortisol. Unlike drugs, adaptogens will not stimulate or depress adrenal function but, rather, help the adrenals normalize their hormone production. Antioxidants counter oxidative (free radical) damage that can lead to degeneration.
Together, the ingredients in Adrenal Harmony Gold target key cellular mechanisms to help maintain normal balance.
View full details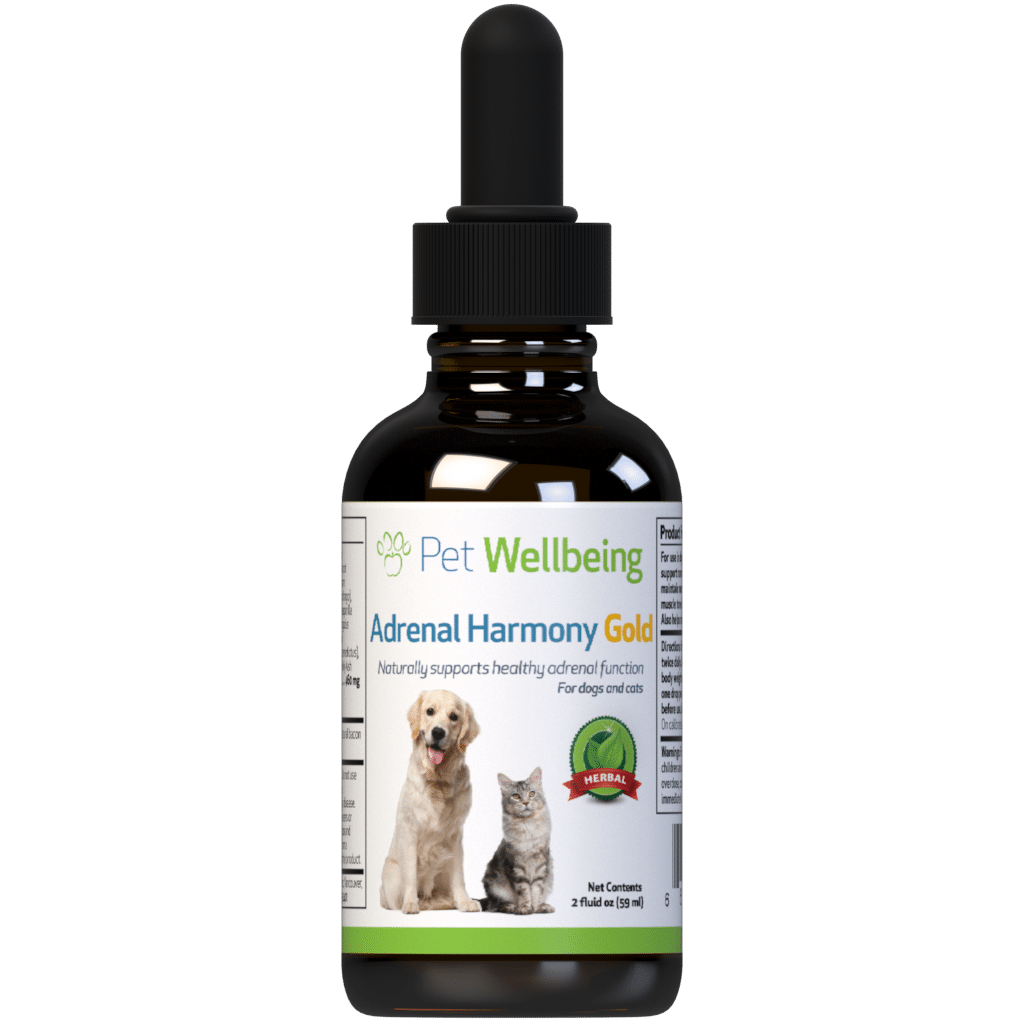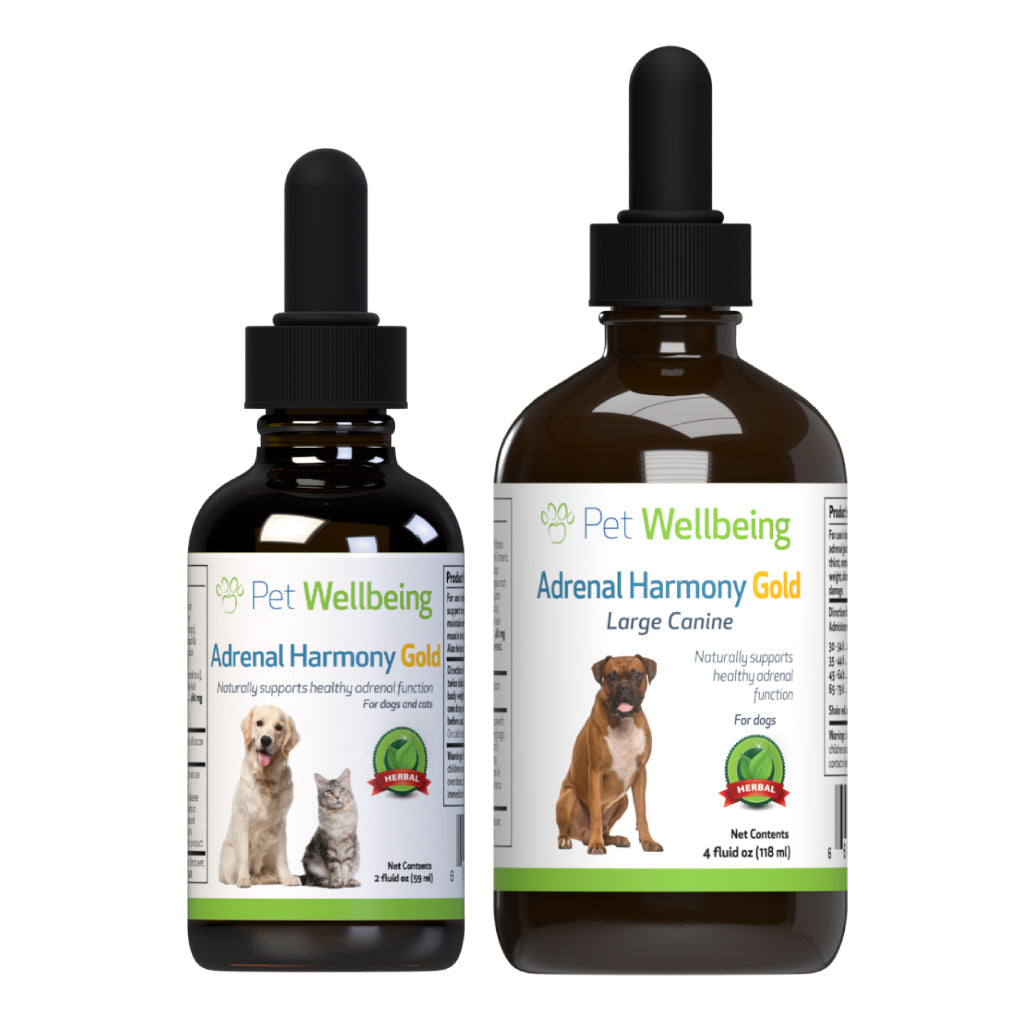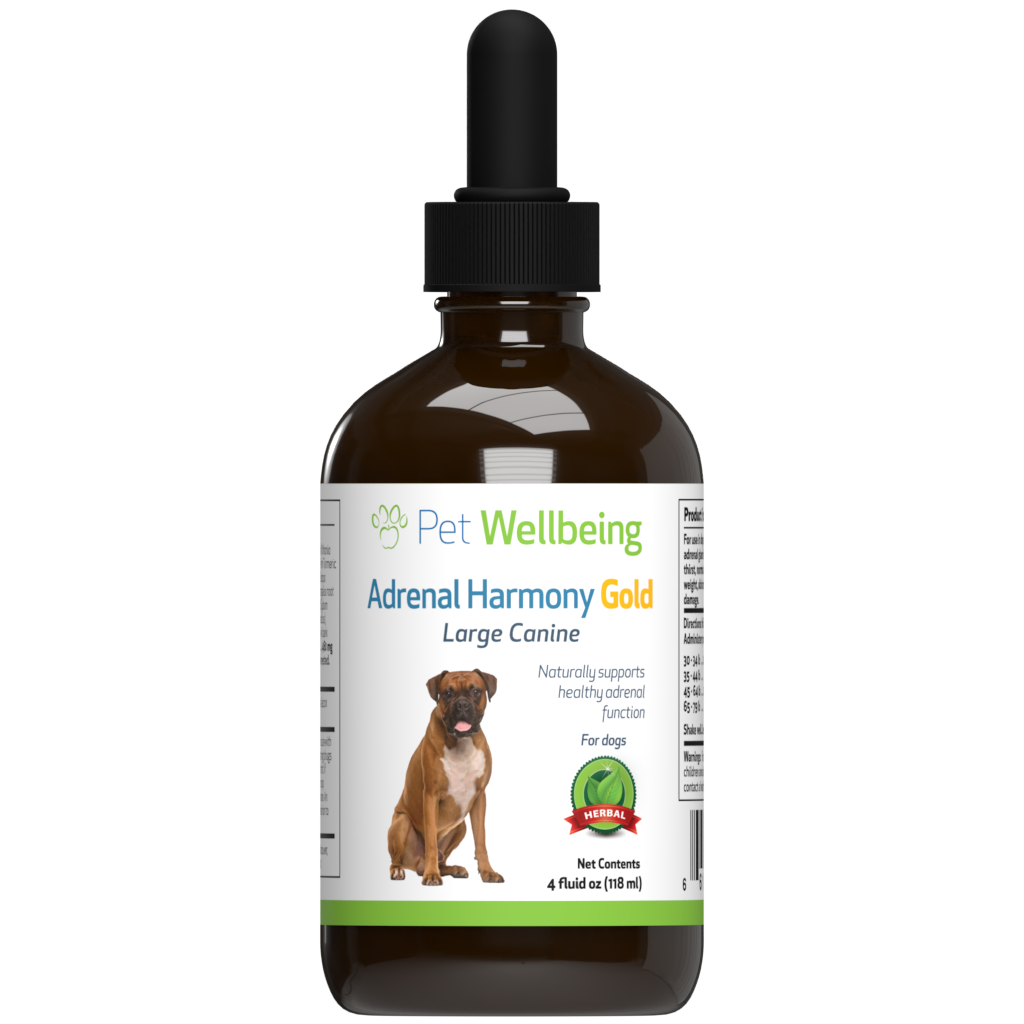 Free Shipping

Order ships free with minimum $250 order value. Otherwise, a flat $4 shipping fee will apply.

Talk to us today!

Reach out to us at sales@infinitypethealth.com if you have any questions. We always welcome ideas or opportunities to collaborate and grow together.