Hairball supplement can help prevent and eliminate hairballs by supporting skin health and normal shedding. Veterinarian formulated without mineral oil or herbals, Hairball features omega 3 and 6 fatty acids to help minimize hairball formation by supporting skin hydration, resiliency and healthy shedding. Biotin is needed for healthy skin and normal shedding. Zinc is involved in keratin and collagen production, which are key factors for skin health. Cranberry powder supports urinary tract health. Hairball is not a laxative or lubricant, which can disrupt feline digestion. Even picky eaters love these delicious chicken liver-flavored chews made with naturally sourced ingredients.
Hairball prevention
Skin health
Immune health
Normal shedding
More Information



Hairball:
» Is not a laxative or lubricant. Laxatives and lubricants should be used sparingly as they can disrupt normal feline digestion.
» Contains no mineral oil. Mineral oil disrupts normal digestion and blocks nutrient absorption in cats and should be used with caution.
» Contains no herbals. Diuretic herbs in some hairball products may actually dehydrate your pet, reduce skin moisture, cause skin and coat dysfunction, and increase hairball formation.

About the formula:
» Lecithin supports nail, hair and skin health as well as skin hydration and resiliency. Healthy skin directly influences how well the hair will grow, function and shed. Deficiencies of Lecithin can lead to loss of skin elasticity, dryness, scaliness, increased fur matting, discoloration of hair, lack of hair re-growth and increased shedding.

» Omega 3 & 6 fatty acids along with lecithin have been added to support skin hydration, resiliency and hair health. These fatty acids not only provide fats for skin and coat condition, but they also support the GI tract.
» Biotin is needed for healthy hair and skin.
» Zinc is involved in keratin and collagen production, which are important for hair and skin health. It also helps maintain healthy skin tissue and hair follicles, and is required for fatty acid metabolism. Zinc is required for fatty acid metabolism.
» Cranberry powder supports the urinary tract.
» Psyllium is a soluble fiber that supports GI tract health and function.

Omega 6 Fatty Acids (Safflower Oil, Flaxseed Oil) .... 150 mg
Omega 3 Fatty Acids (Flaxseed Oil) .... 30 mg
Psyllium (Plantago orata) Husk Powder .... 25 mg
Cranberry (Vaccinium macrocarpon) Fruit Powde .... 12.5 mg
Zinc (Zn Proteinate) .... 0.4 mg
Biotin .... 0.026 mg

Inactive Ingredients:
brewers yeast, calcium sulfate, citric acid, glycerin, hydrolyzed chicken liver flavor, lecithin, maltodextrin, mixed tocopherols, propionic acid, rosemary extract, silicon dioxide, sodium alginate, vegetable oil, whey






View full details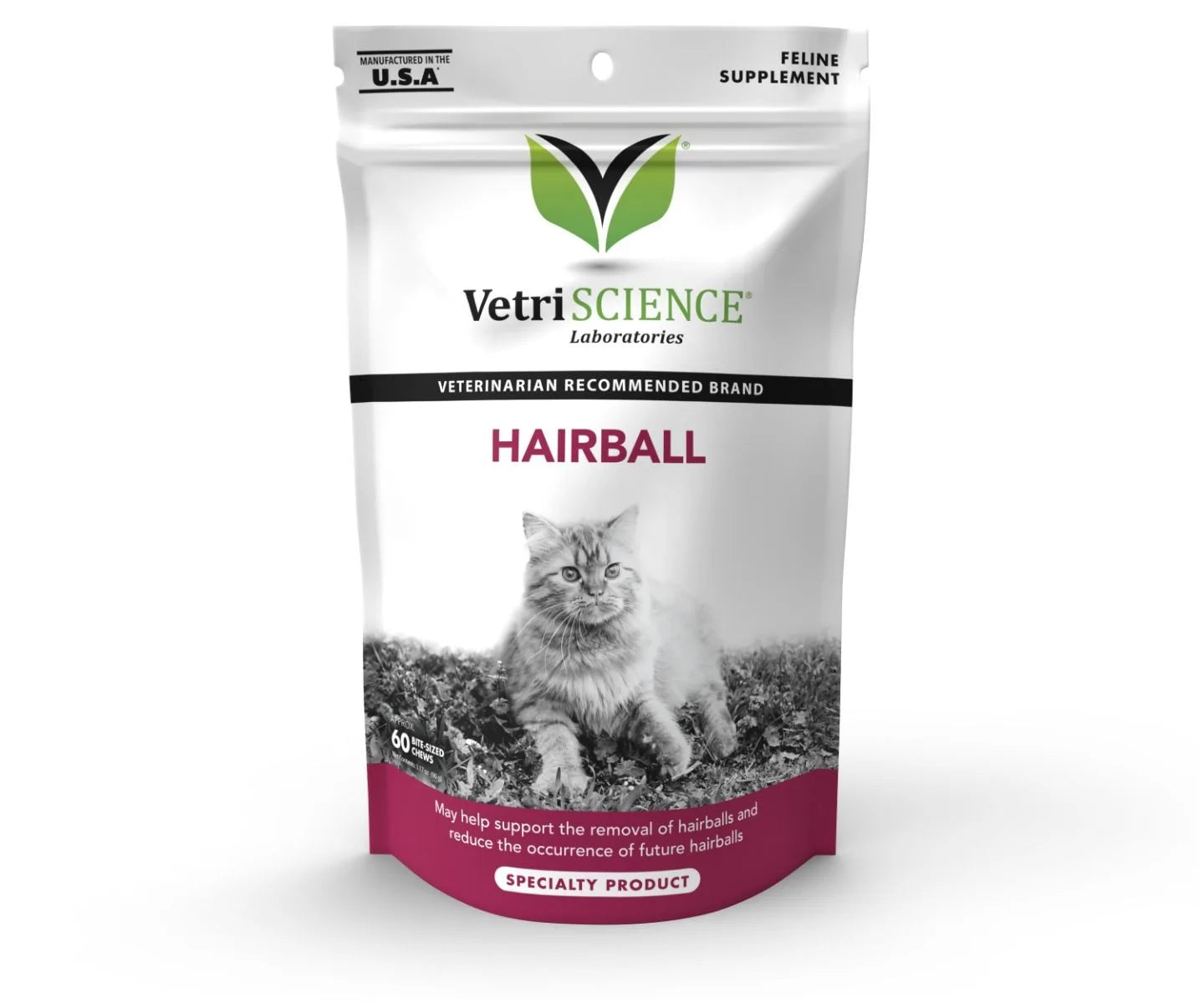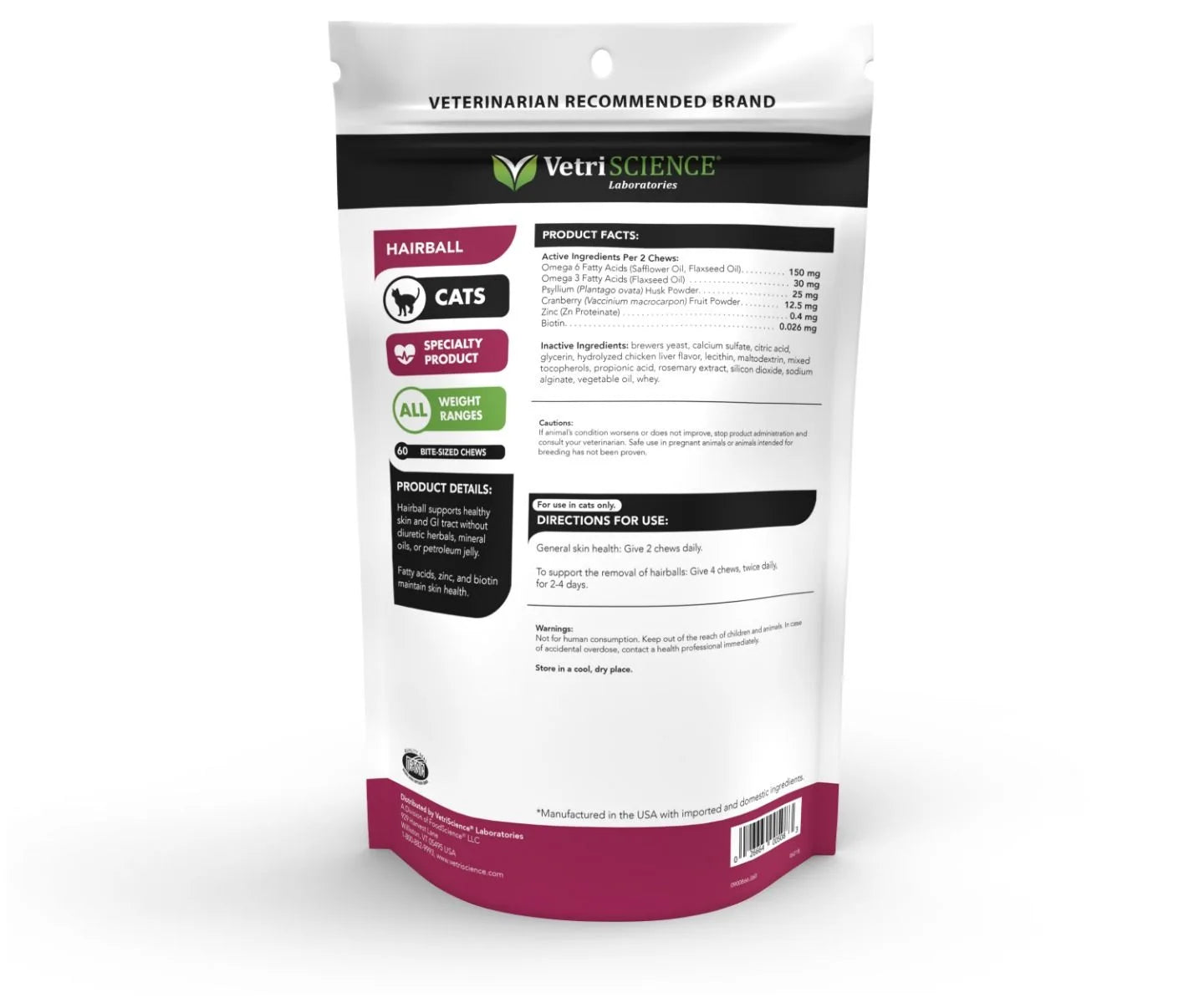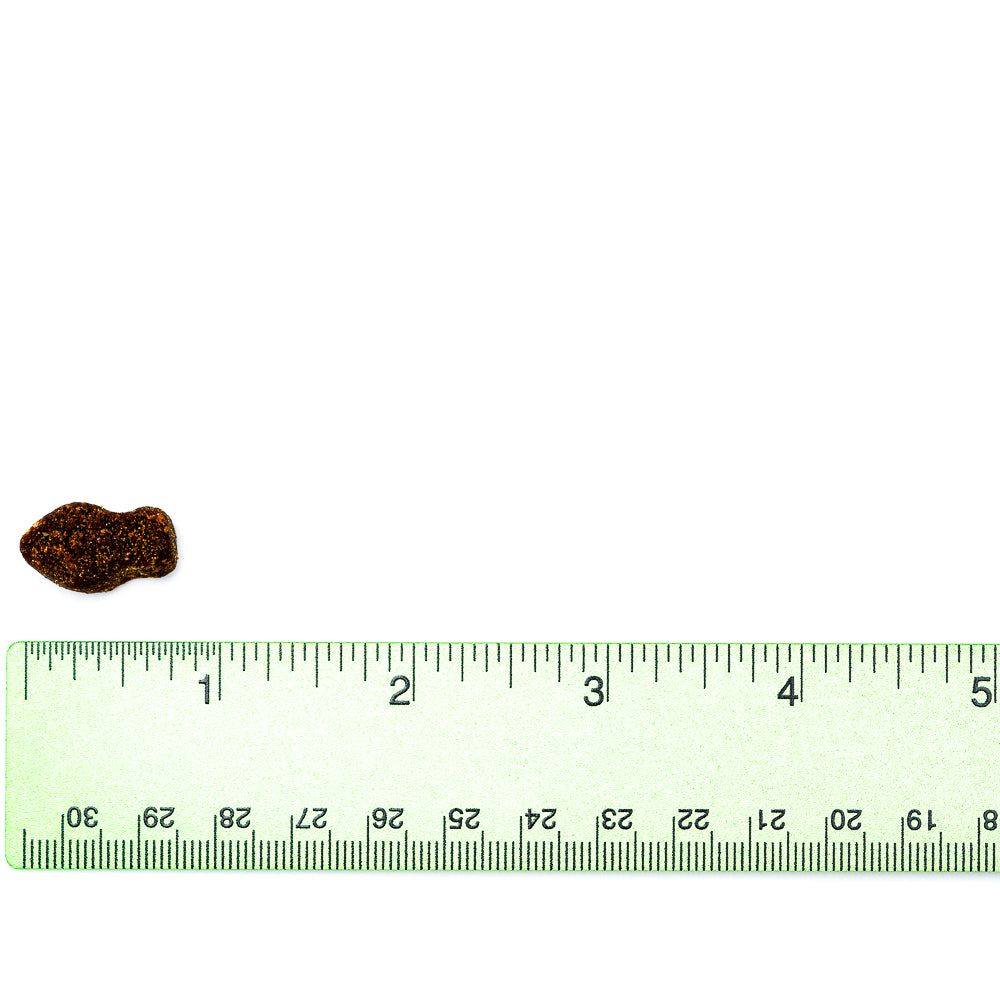 Free Shipping

Order ships free with minimum $250 order value. Otherwise, a flat $4 shipping fee will apply.

Talk to us today!

Reach out to us at sales@infinitypethealth.com if you have any questions. We always welcome ideas or opportunities to collaborate and grow together.