What is Derma Strength® used for?

Lots of pet owners are looking for supplements to help with their dogs coatߞthe beneficial ingredients in Derma Strength® make it the perfect solution for everyday skin & coat health for dogs. Convenient chews are appropriate for all sizes and breeds, and for all coat types, including short-hair, long-hair, double-coated, wire-hired, and even hairless dogs!

There are a variety of factors that can affect a dogs coat quality and skin health, including genetics, diet, seasonal allergies or environmental changes, or even stress. Derma Strength® skin & coat chews are made with a simple, effective formula that supports normal skin health. Give daily to keep skin nourished and healthy, and coats looking and feeling great.
Recommended for:
Soothing sensitive or delicate skin
Supporting normal shedding
Coat sheen and luster
Skin health and comfort
Daily health
Fish oil supplement promotes skin and coat health in dogs.
To maximize your pets skincare routine, consider adding a probiotic for dogs. A healthy, balanced gut can help support strong skin, promote regular hair growth and normal shedding, and even support the immune system to make skin feel more comfortable. When paired with Derma Strength®, you can support skin health inside and out.
More Information

Derma Strength® contains ingredients specific to skin and coat health in dogs.
» Flax seeds are rich in ALA (alphalinolenic acid), an omega-3 fatty acid that helps support skin comfort. Flax seeds also contain lignans, which may have antioxidant properties, as well as vitamins B1, B2, C, E, and beta-carotene, and minerals: iron, zinc, potassium, magnesium, phosphorus, and calcium.

» Safflower oil is an excellent source of linoleic acid (omega-6 fatty acid), which supports skin tone and elasticity. Linoleic Acid is an essential fatty acid needed by the skin and supports the texture and luster of the coat. Incorporation of fatty acids into cell membranes supports the structural integrity of the skin and coat.

» Vitamin E is essential for skin health. It is an antioxidant that neutralizes free radicals that could damage skin.

» Salmon oil supplies omega 3 fatty acids - in particular EPA and DHA - the right omega-3 fatty acids for skin, coat, and the overall health of your dog.

GUARANTEED ANALYSIS PER CHEW (2 G):

Levels represent minimums unless otherwise stated:
Crude Protein . . . . 11%
Crude Fat . . . . 13%
Crude Fiber (max) . . . . 1%
Moisture (max) . . . . 12%
Linoleic Acid (3.3%) . . . . 65 mg
(an Omega 6 Fatty Acid)
Vitamin E . . . . 30 IU
*Omega 3 Fatty Acids (1.2%) . . . . 23 mg
*Omega 9 Fatty Acids (1.5%) . . . . 29 mg

*Not recognized as an essential nutrient by the AAFCO Dog Food Nutrient Profiles.
View full details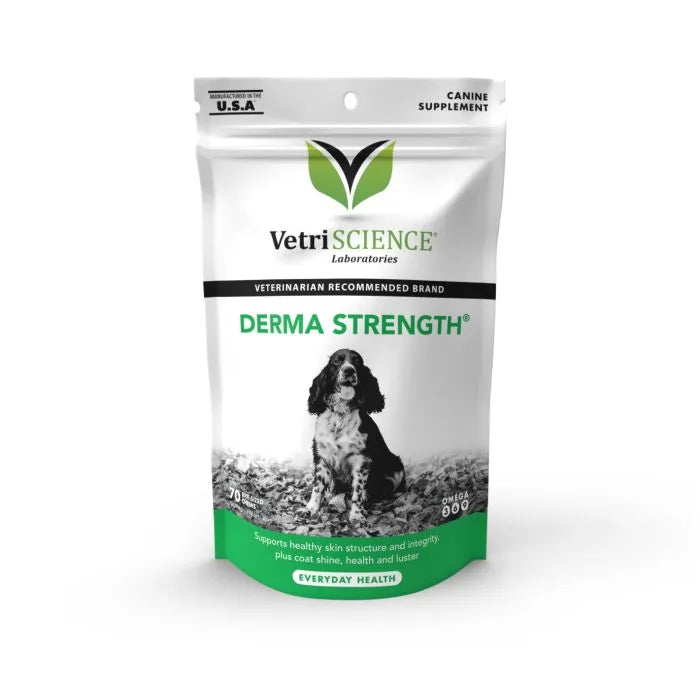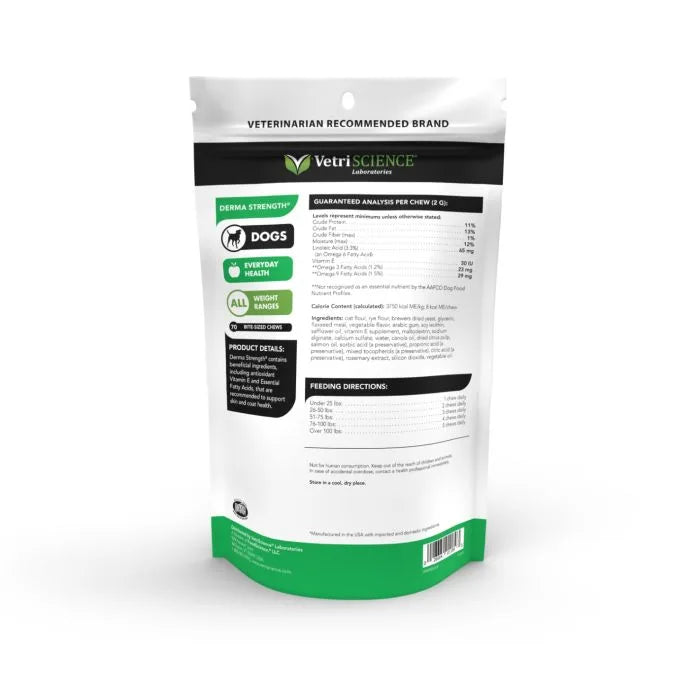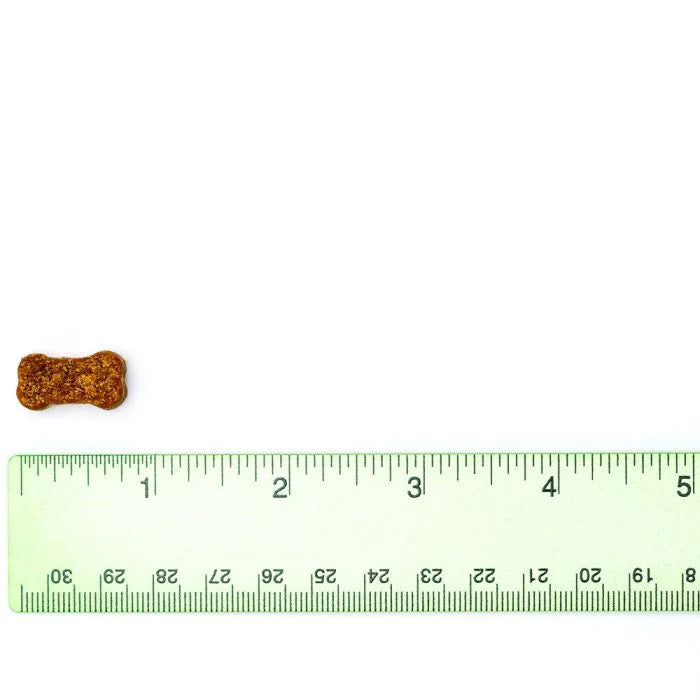 Free Shipping

Order ships free with minimum $250 order value. Otherwise, a flat $4 shipping fee will apply.

Talk to us today!

Reach out to us at sales@infinitypethealth.com if you have any questions. We always welcome ideas or opportunities to collaborate and grow together.