Canine Plus™ Senior Multivitamin for dogs provides a balance of vitamins, minerals and omega fatty acids that keep senior dogs healthy inside and out. Our unique formula incorporates over 25 key nutrients that are not found in most dog foods and ordinary multivitamins. It also makes a perfect complement to homemade and raw diets.

Daily nutritional support
Overall health and wellness
Heart, brain and immune health
Senior or geriatric dogs
Each tasty chew contains a balance of vitamins, minerals and omega fatty acids to support your dog's cardiovascular, digestive and immune system health. Arginine, which assists with system detoxification while helping to maintain hormone levels and function as well as providing additional immune function support. B vitamins promote energy production while also supporting the nervous system, skin, hair and muscle tone. Inositol, also known as vitamin B8, has been included to add extra support to the cardiovascular and cognitive systems. B vitamins also provide the benefit of reducing the effect of stress on the body as our pets age. Help your senior pup feel their best every day with Canine Plus™ Senior Multivitamin.
More Information

Guaranteed Analysis Per Chew (3.5 g):
Levels represent minimums unless otherwise stated:

Moisture (max) .... 11.0%
Arginine (0.5%) .... 17.5 mg
Methionine (0.3%) .... 10 mg
Linoleic Acid (0.57%) .... 20 mg
Calcium (3.20%) (max 3.52%) .... 112 mg
Phosphorus (1.60%) (max 1.76%) .... 56 mg
Potassium (0.29%) .... 10 mg
Magnesium (0.14%) .... 5 mg
Iron (857 ppm) .... 3 mg
Copper (86 ppm) .... 0.3 mg
Manganese (286 ppm) .... 1 mg
Zinc (857 ppm) .... 3 mg
Iodine (14.3 ppm) .... 0.05 mg
Selenium (3 ppm) .... 0.01 mg
Vitamin A .... 1000 IU
Vitamin D3 .... 100 IU
Vitamin E .... 15 IU
Thiamine (Vitamin B1) .... 0.24 mg
Riboflavin (Vitamin B2) .... 1.2 mg
Pantothenic Acid .... 4.8 mg
Niacin .... 5 mg
Pyridoxine (Vitamin B6) .... 0.48 mg
Folic Acid .... 0.10 mg
Vitamin B12 .... 0.01 mg
*Eicosapentaenoic Acid, EPA .... 32 mg
(an Omega 3 fatty acid from fish oil)
*Ascorbic Acid (Vitamin C) .... 25 mg
*Docosahexaenoic Acid, DHA .... 22 mg
(an Omega 3 fatty acid from fish oil)
*Inositol .... 2 mg
*Biotin .... 0.004 mg
View full details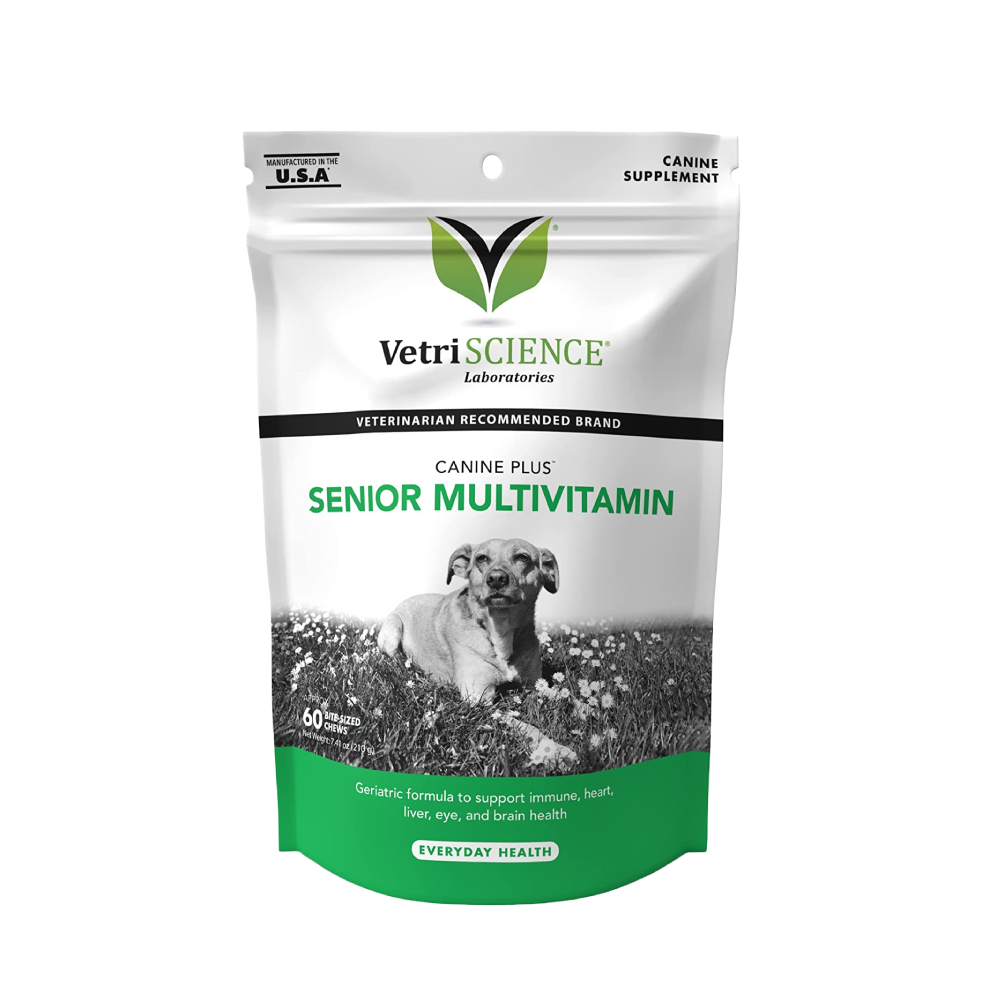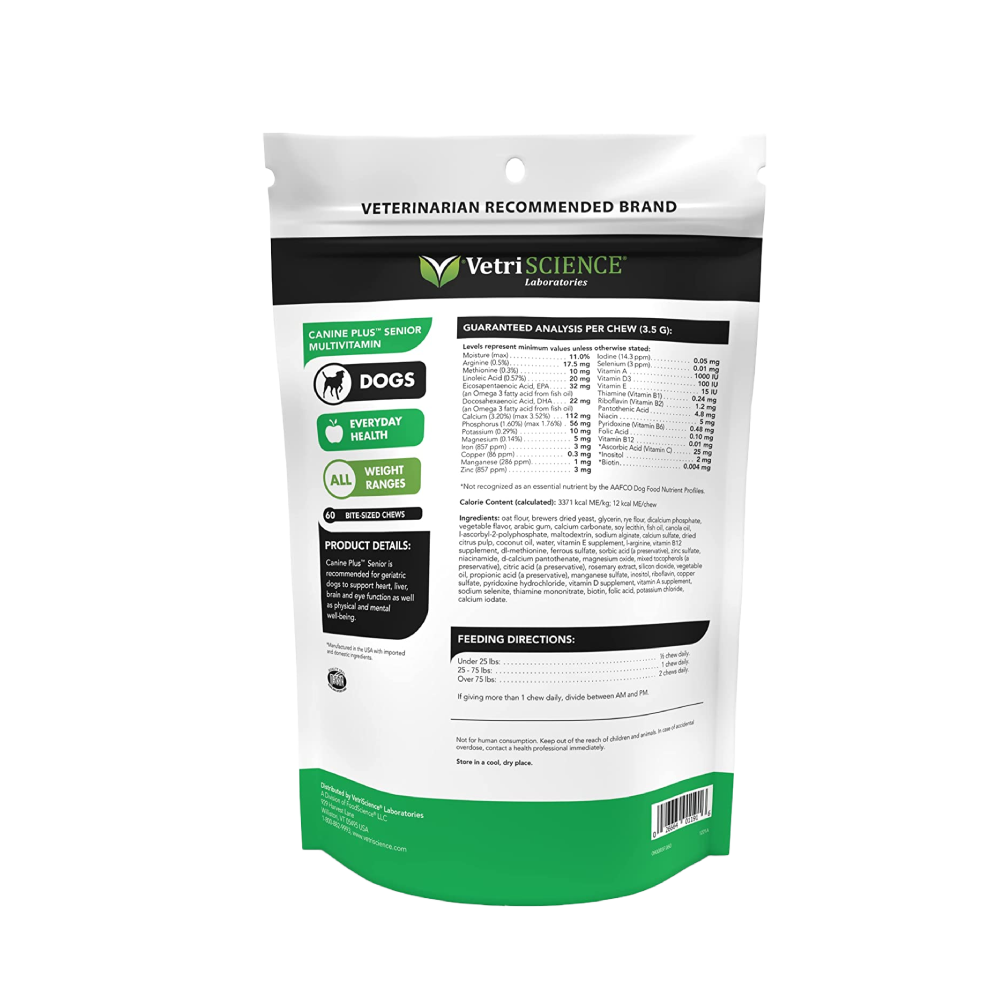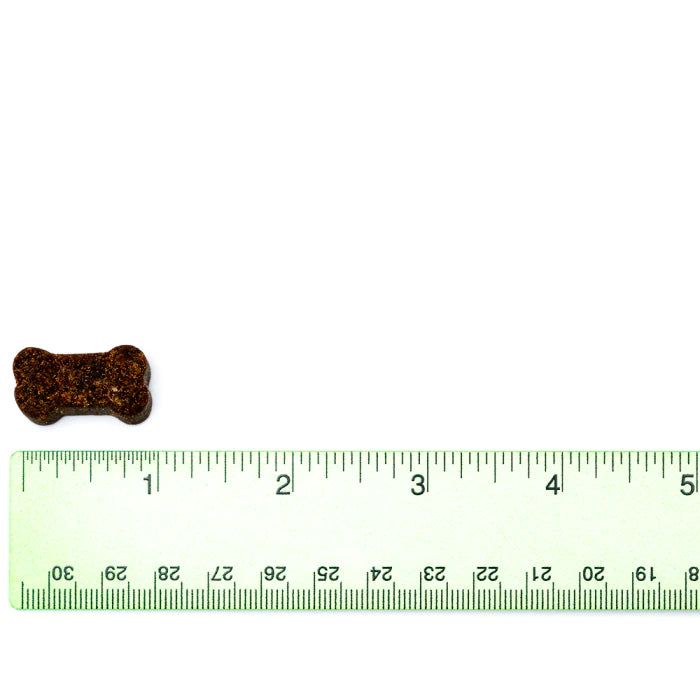 Free Shipping

Order ships free with minimum $250 order value. Otherwise, a flat $4 shipping fee will apply.

Talk to us today!

Reach out to us at sales@infinitypethealth.com if you have any questions. We always welcome ideas or opportunities to collaborate and grow together.