What is Young at Heart?
Young at Heart is a liquid formula for canines, combining eight unique herbs. Together, these herbs have a gentle action on the body to support the health of the heart muscle, heart valves and blood vessels. Young at Heart is designed to be used every day and can safely be used by dogs of all ages, as needed. If your canine is taking prescription medications, please review the precautions.
Promotes healthy blood pressure and circulation in dogs with heart disease (cardiovascular dysfunction)
This gentle, natural supplement supports:
Healthy and normal heart function
Heart muscle & heart rhythm
Healthy blood pressure
Good circulation
2 oz (59 ml) is a 2-week supply for most dogs (up to 50 lbs)
4 oz (118 ml) is a 1-month supply for most dogs (up to 50 lbs)
View full details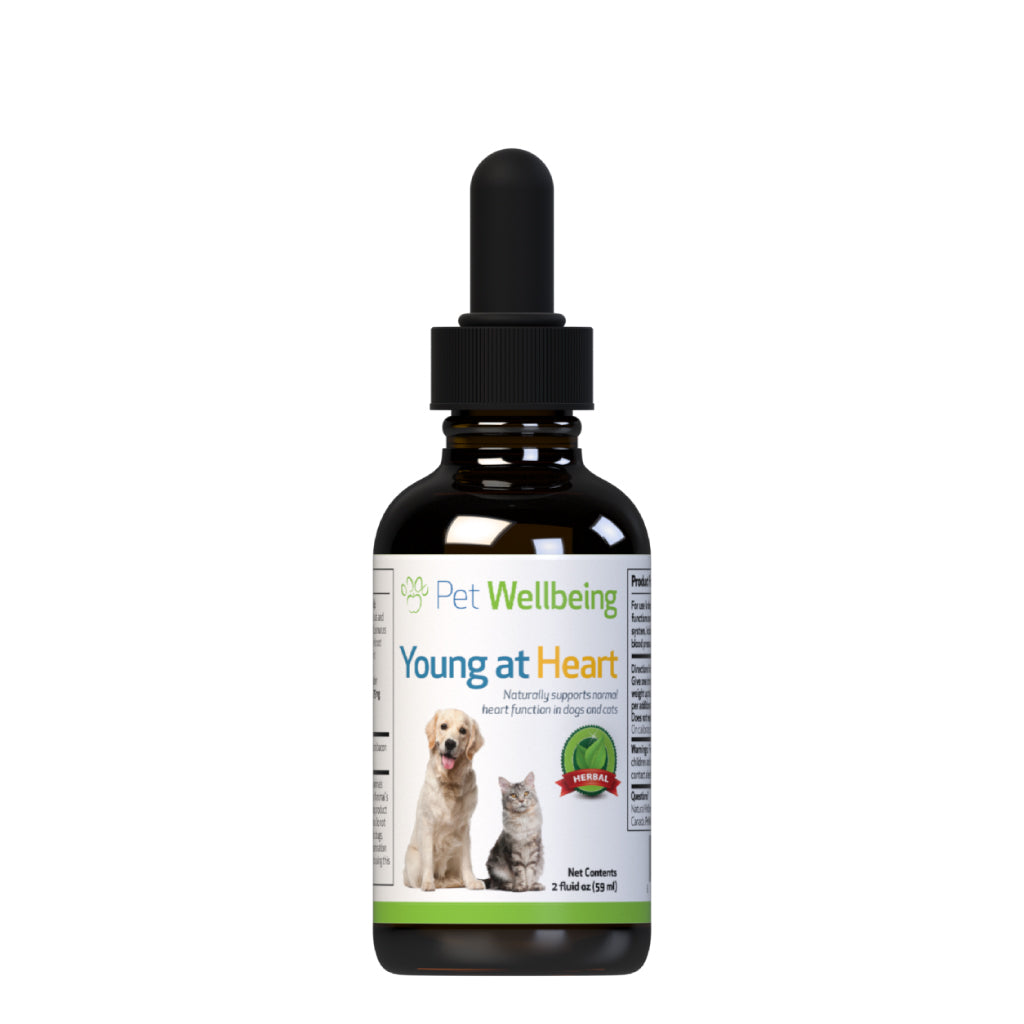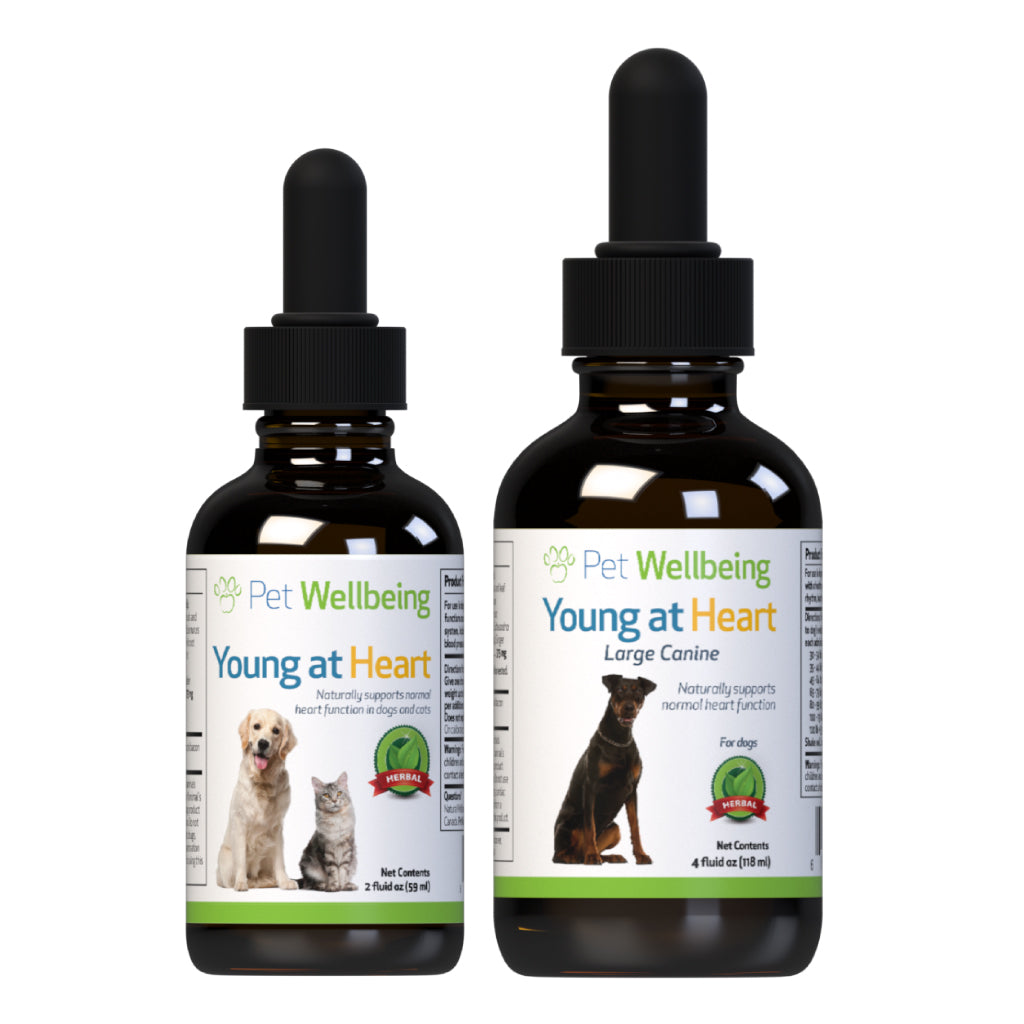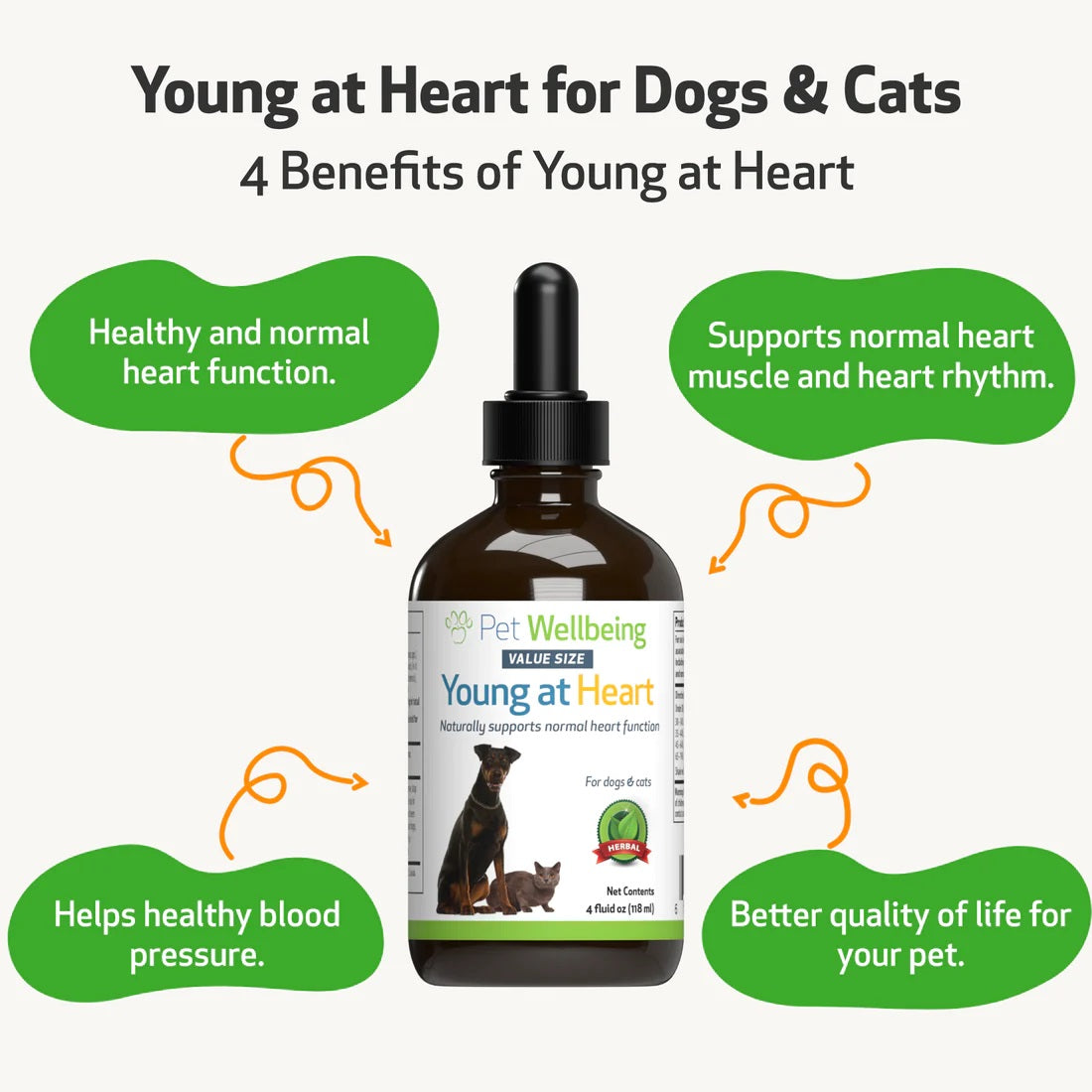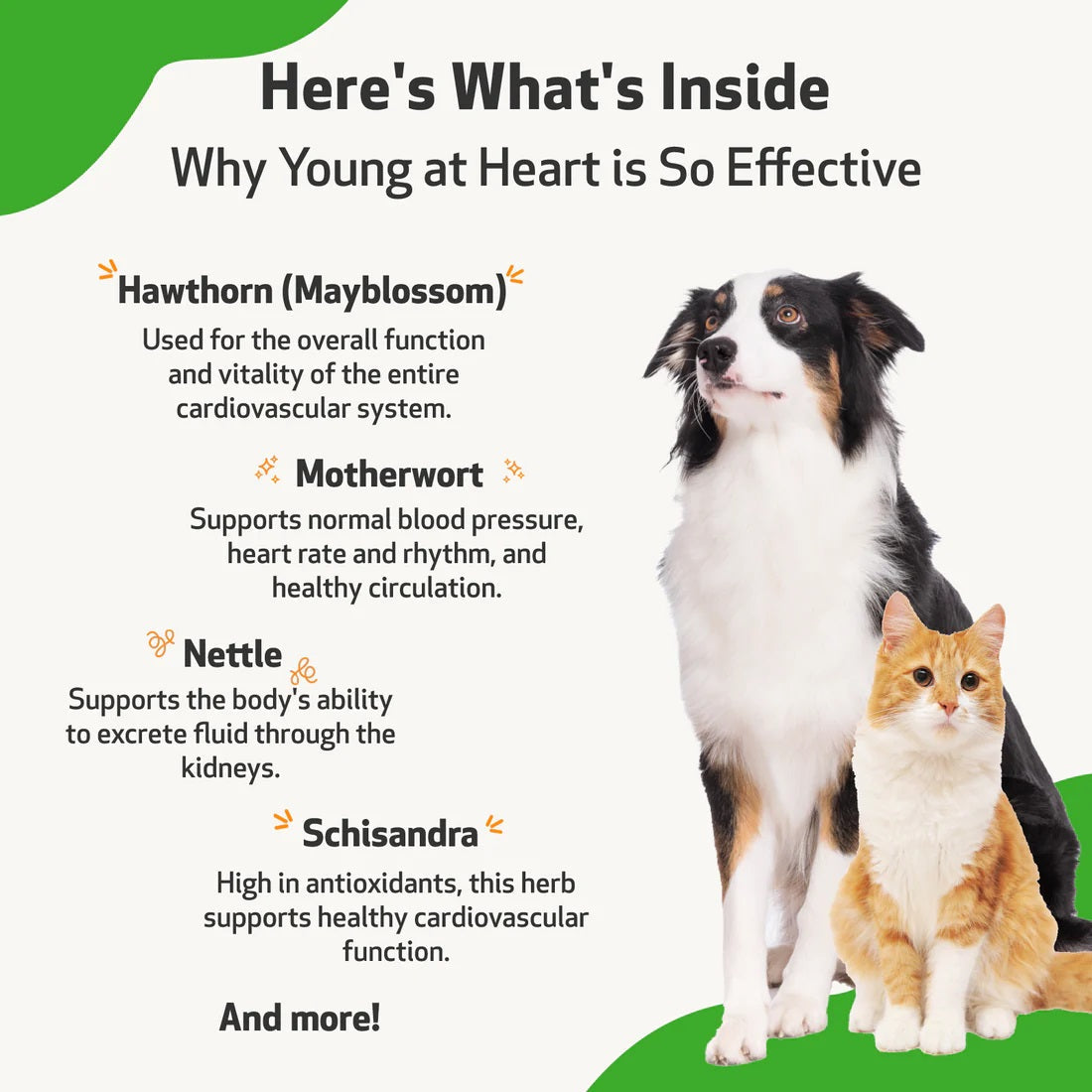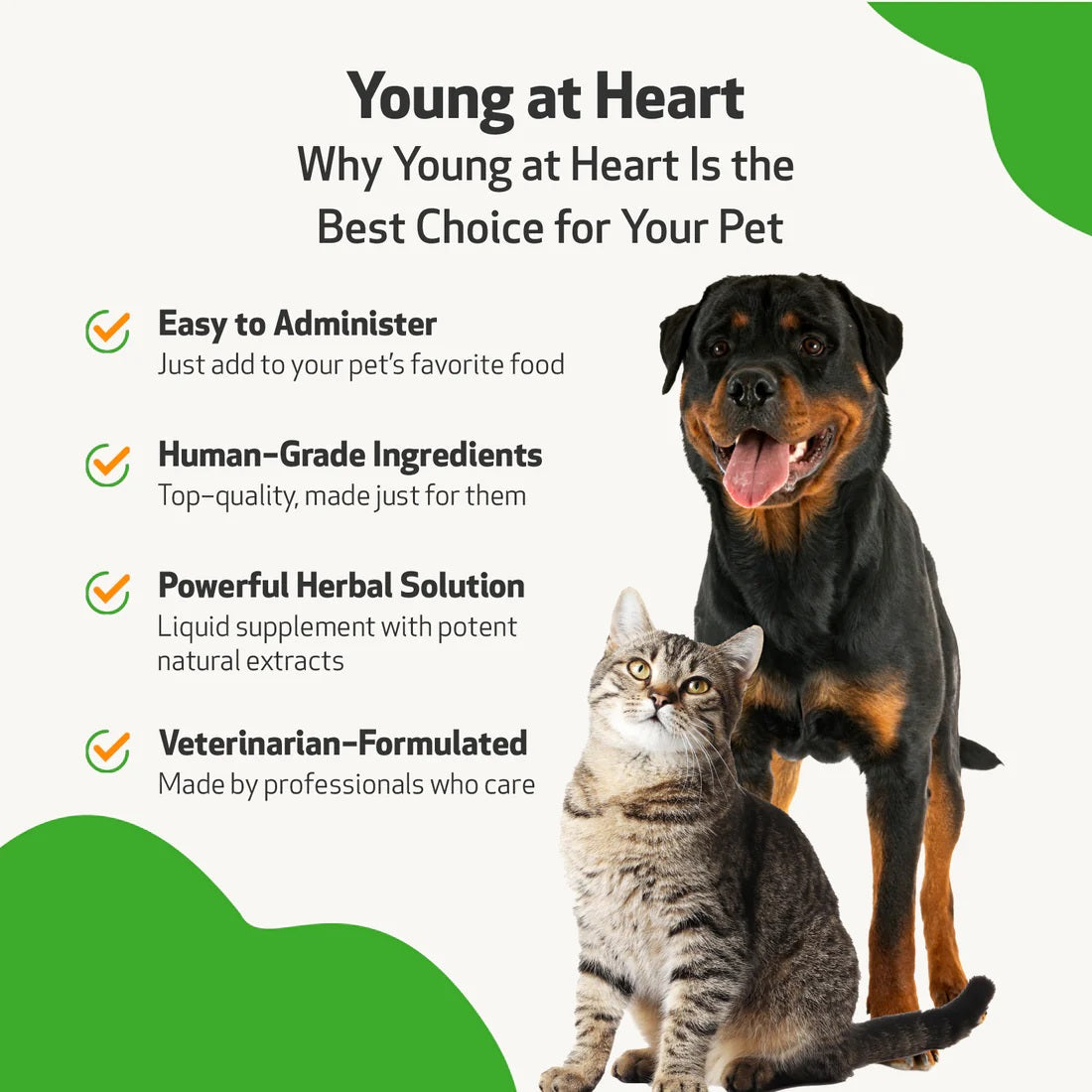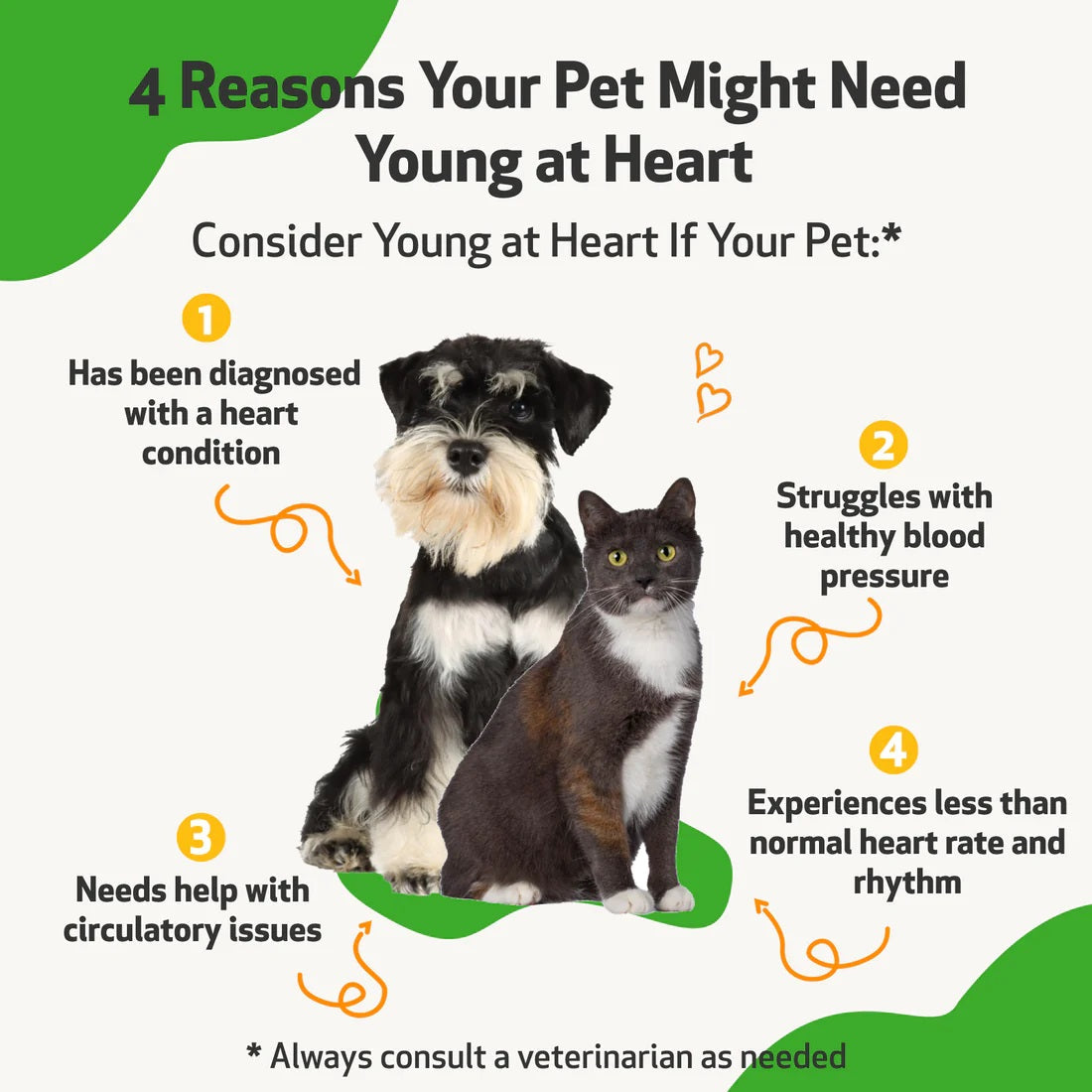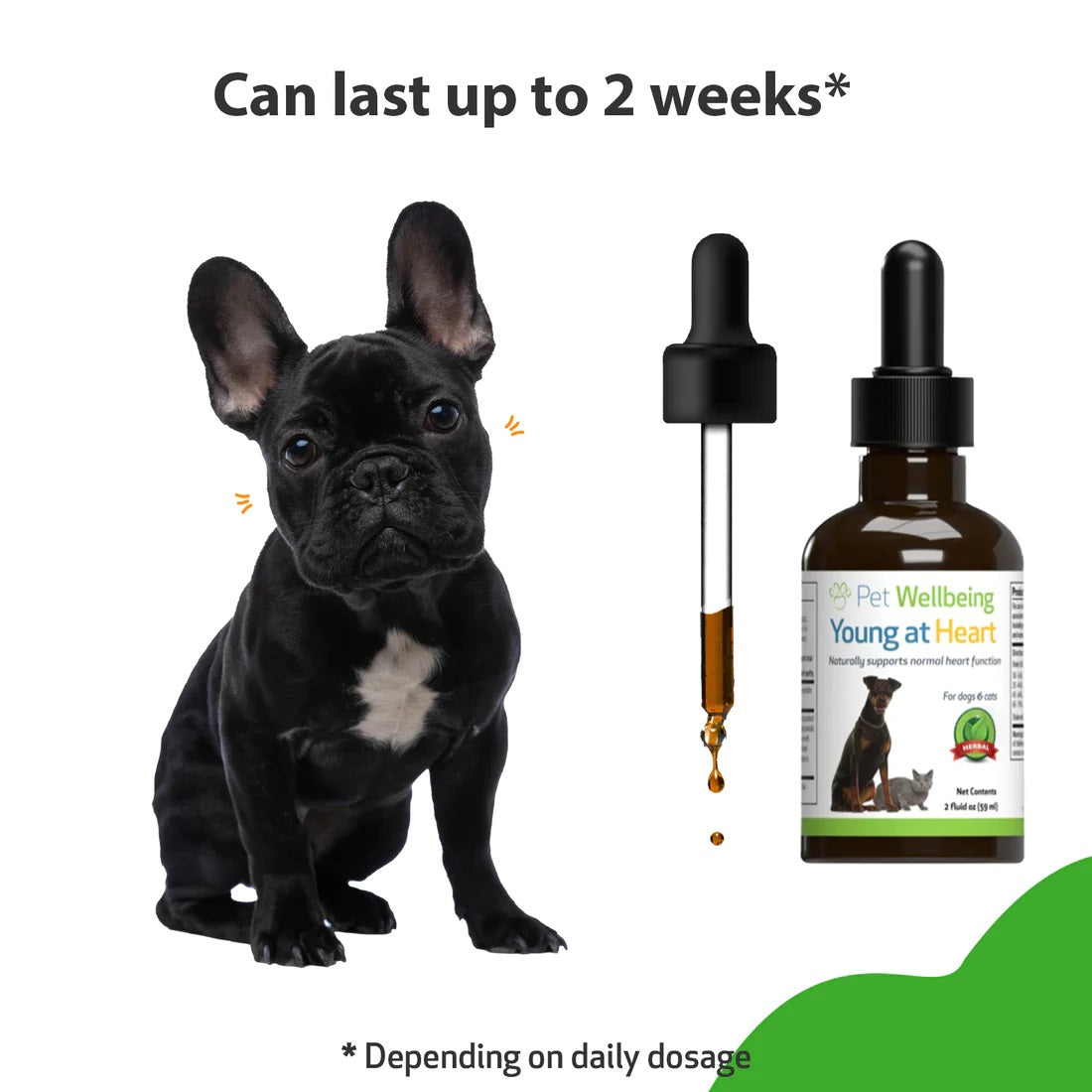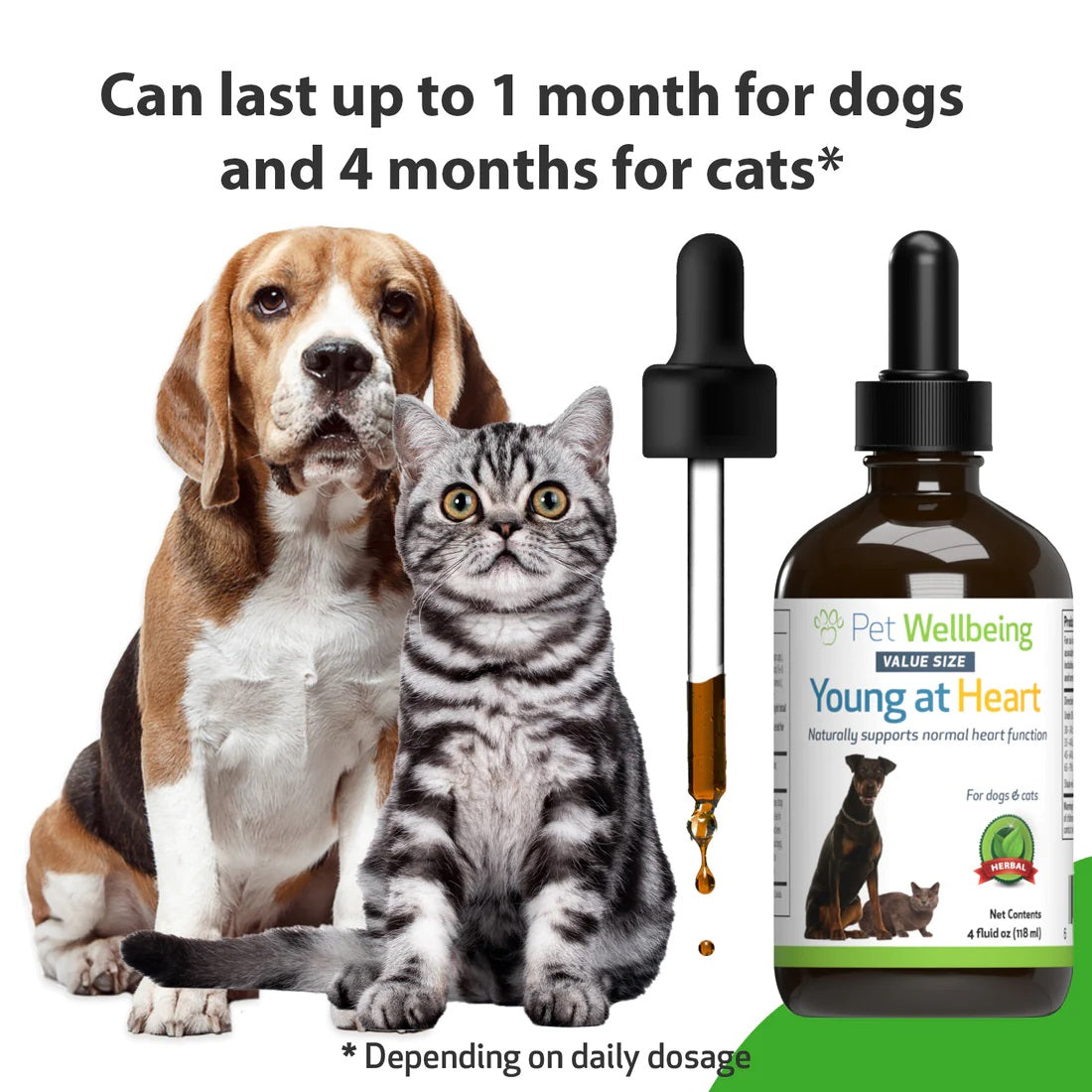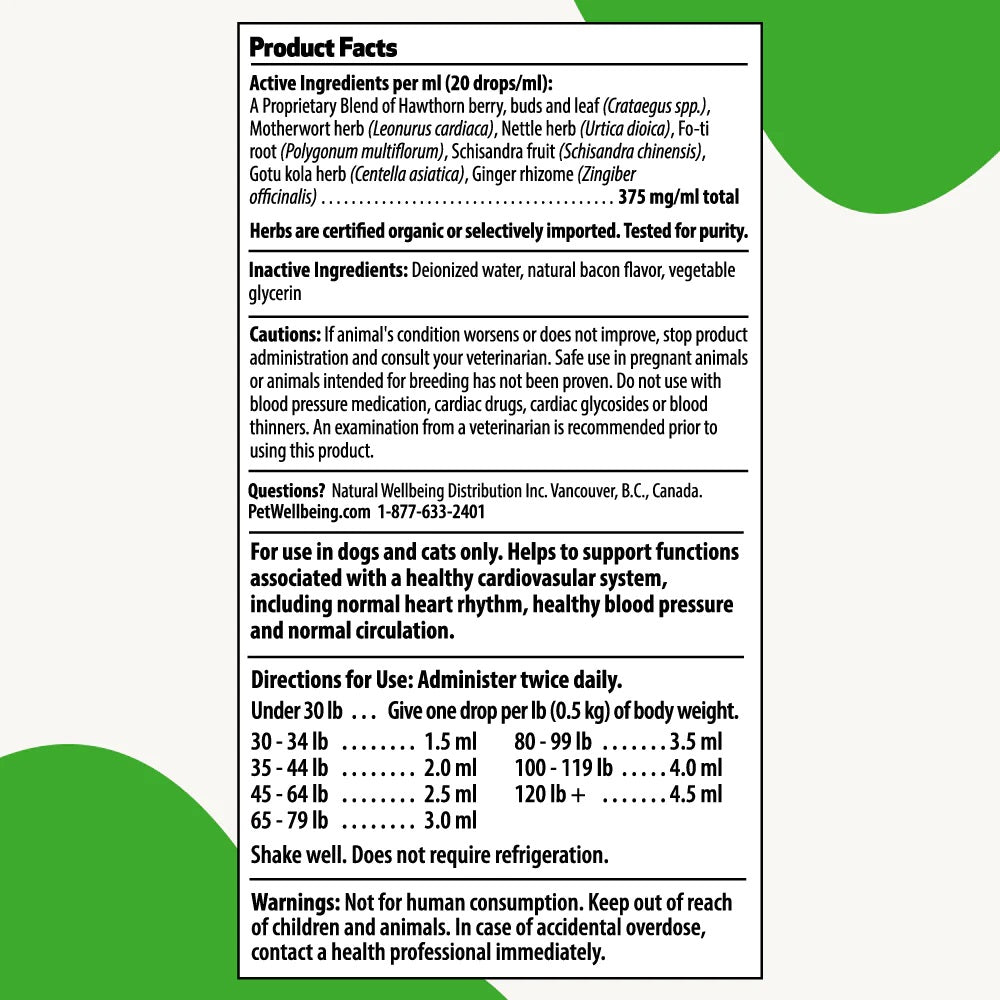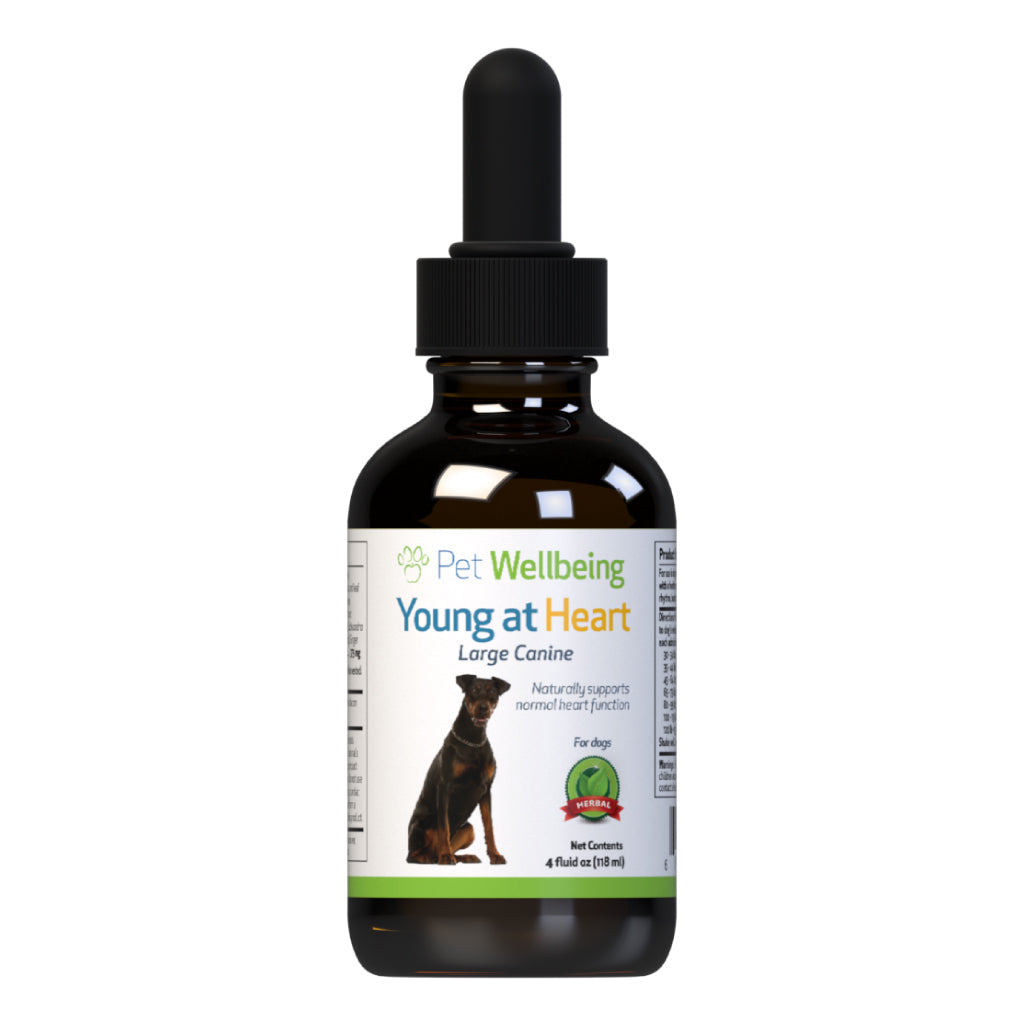 Free Shipping

Order ships free with minimum $250 order value. Otherwise, a flat $4 shipping fee will apply.

Talk to us today!

Reach out to us at sales@infinitypethealth.com if you have any questions. We always welcome ideas or opportunities to collaborate and grow together.