What is Throat Gold?

Throat Gold has been developed using herbal ingredients to holistically support the tissues of the throat and entire upper respiratory tract of dogs. Our veterinarians have selected herbs that address healthy respiration and immunity, but specifically immunity of the throat's tissue surface. Some of the herbs in Throat Gold are termed "demulcents". Demulcents are a type of plant constituent that are high in mucilage content and act to soothe and calm throat irritation, inflammation and cough.
Supports normal immune response to upper respiratory infections and reduces coughing due to throat conditions.
A gentle, natural supplement to support:
Throat comfort for persistent coughs
Normal immune response to infections
Trachea and larynx (voice box)
Order Throat Gold today and soothe your pet's uncomfortable throat.
2 oz (59 ml) is a 1-month supply for most dogs (up to 50 lbs).
4 oz (118 ml) is a 1-month supply for most large dogs

4 oz Value Size is suitable for both large and small dogs

View full details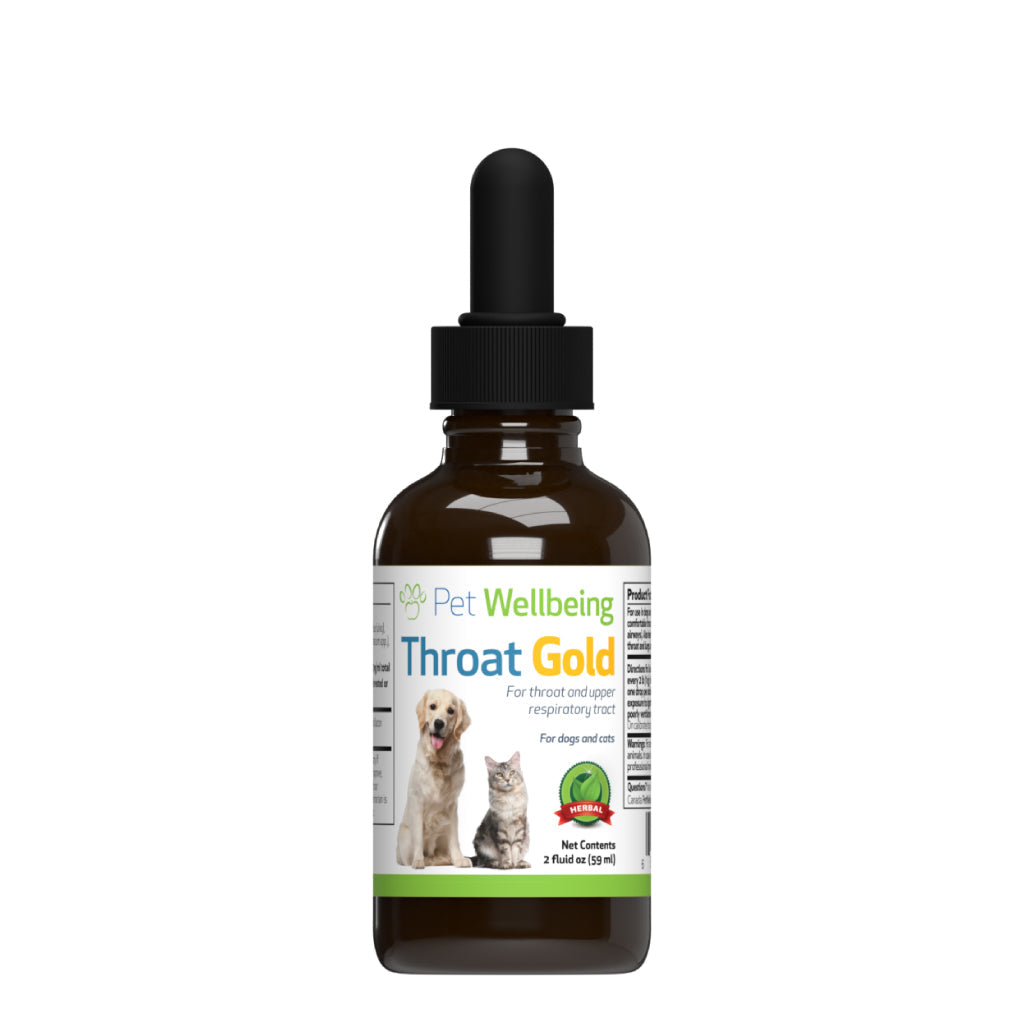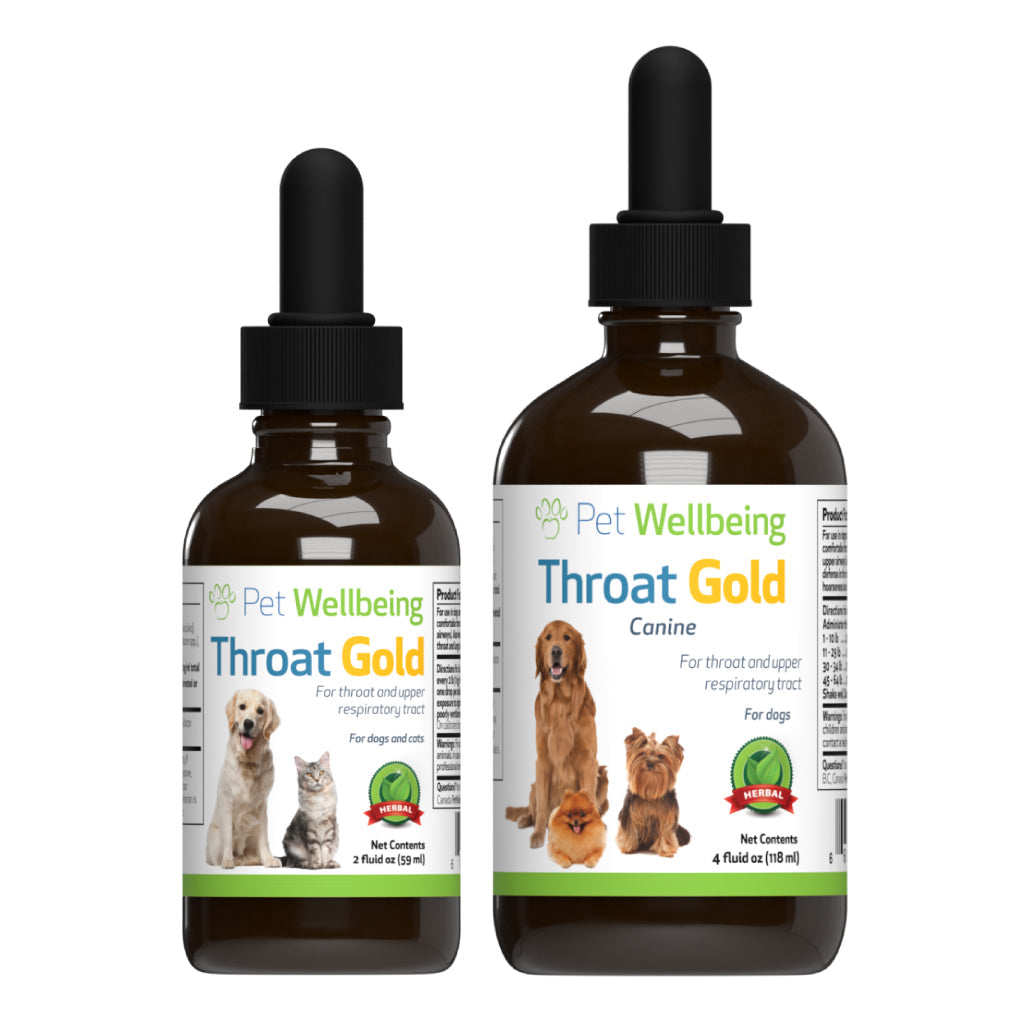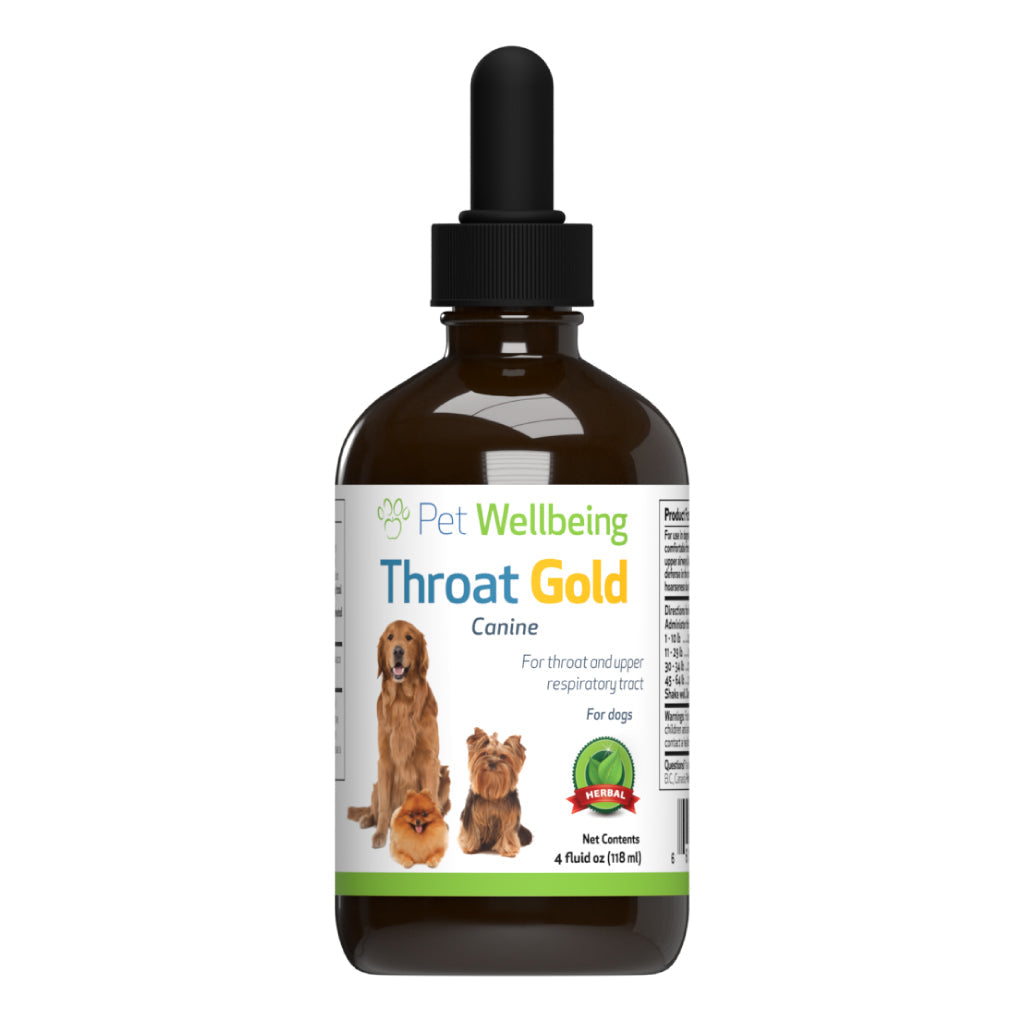 Free Shipping

Order ships free with minimum $250 order value. Otherwise, a flat $4 shipping fee will apply.

Talk to us today!

Reach out to us at sales@infinitypethealth.com if you have any questions. We always welcome ideas or opportunities to collaborate and grow together.