What is Stress Gold? Stress Gold is a quick-acting, non-addictive, herbal formula designed for cats & dogs. This herbal combination naturally supports the central nervous system in times of nervous tension or heightened states of emotion.
Soothes anxiety in stressful situations by relaxing the nervous system
Stress Gold works quickly when your pet needs it
Travel
Noises like thunderstorms or fireworks
Changes, such as a new pet or person in the home
Trips to the veterinarian
Stressful routine changes
Insomnia
2 oz (59 ml) is a 1-month supply for most dogs (up to 50 lbs)
The primary ingredients in this formula act directly on the brain to produce a natural and safe sedative effect. The result is reduced nerve tension, subdued restlessness and a decreased tendency to hyperactivity or excitability. The class of herbal sedatives used in this formula are safe and will not cause stomach upset. Other types of natural sedatives can be described as narcotic in nature and usually contain high levels of alkaloids. Our ingredients do not contain high alkaloid levels. Stress Gold will help your pet feel pleasantly relaxed and possibly sleepy. 
View full details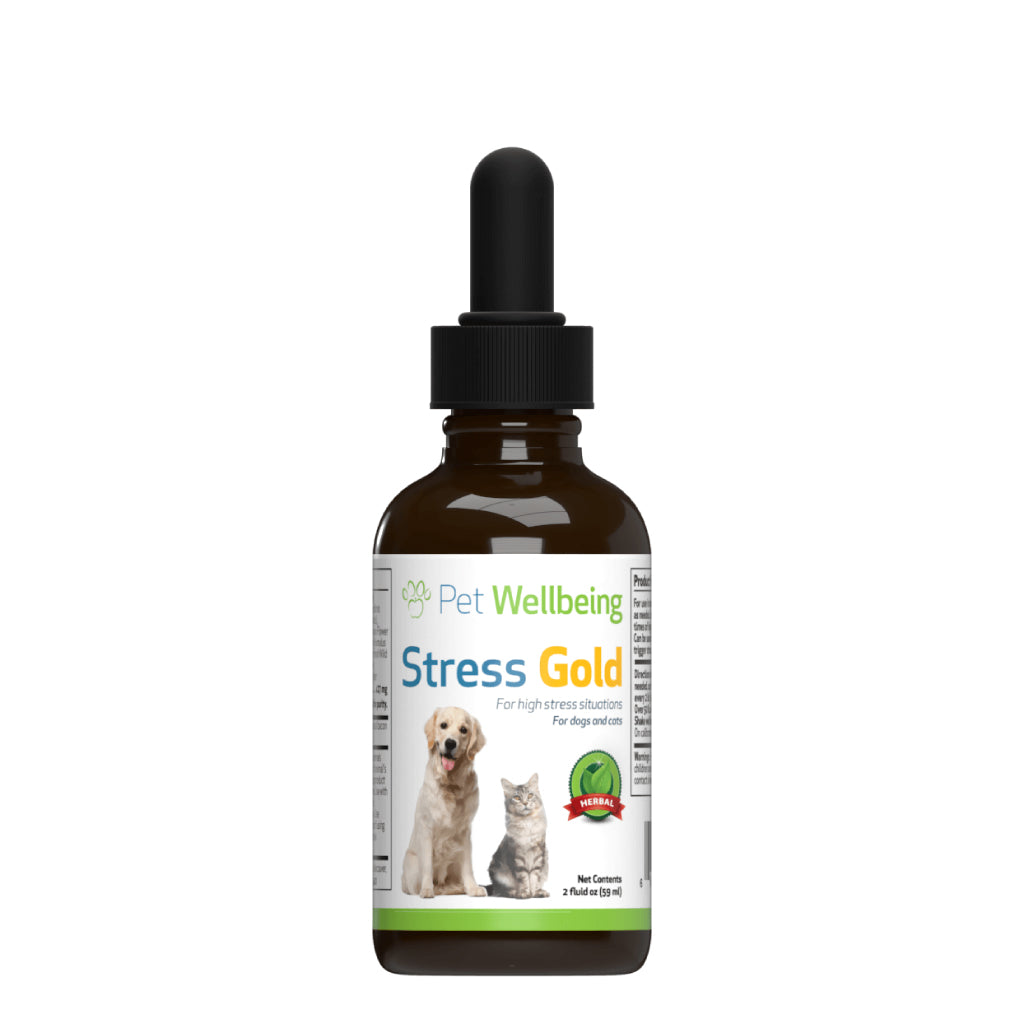 Free Shipping

Order ships free with minimum $250 order value. Otherwise, a flat $4 shipping fee will apply.

Talk to us today!

Reach out to us at sales@infinitypethealth.com if you have any questions. We always welcome ideas or opportunities to collaborate and grow together.