What is Smooth BM Gold?
Smooth BM Gold is a tested, herbal formula for supporting gastrointestinal health and soft stools. The traditional name of the formula literally means "three fruits" (Triphala), known to provide regular tone and normal cleansing to the GI tract. This herbal combination is not habit forming or "purging" (i.e. it will not cause diarrhea) to canines.
Stabilizes bowel movements and promotes soft stools in dogs with constipation
Supports colon health
Enables normal, easy elimination through the bowels
Will not cause over-purging or runny stools
Non-irritating and safe for long-term use
Contains certified organic ingredients
Take Smooth BM Gold and give your pet some much-needed relief!
2 oz (59 ml) is a 1-month supply for most dogs (up to 50 lbs)
View full details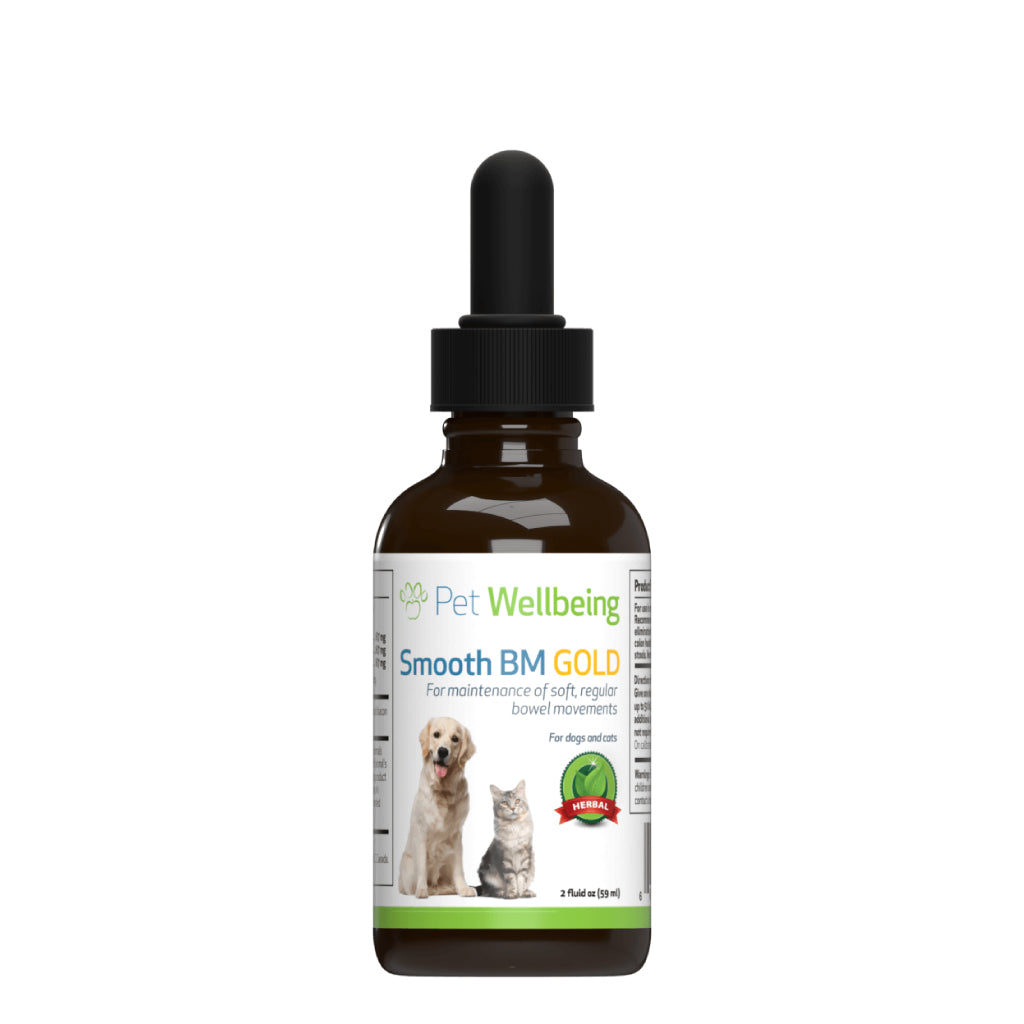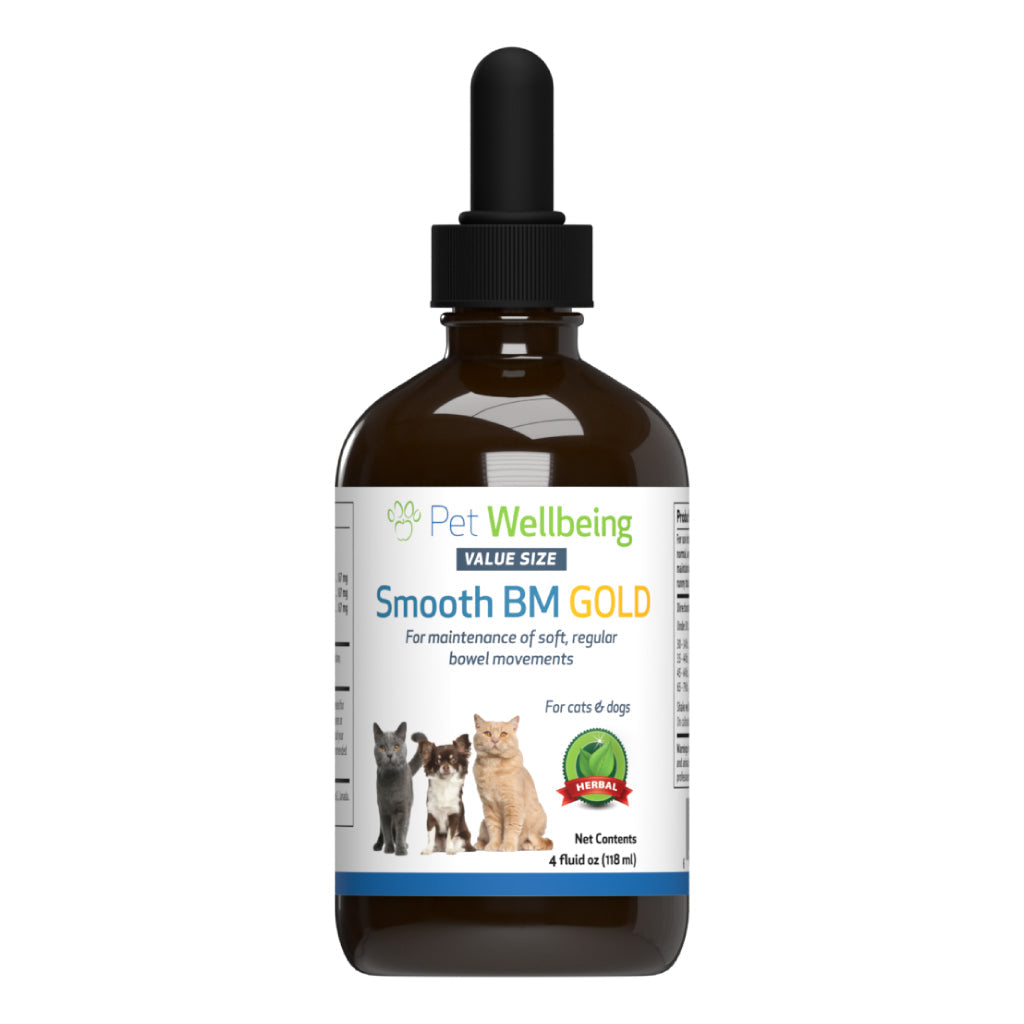 Free Shipping

Order ships free with minimum $250 order value. Otherwise, a flat $4 shipping fee will apply.

Talk to us today!

Reach out to us at sales@infinitypethealth.com if you have any questions. We always welcome ideas or opportunities to collaborate and grow together.