IN STOCK ETA - 23 DEC 2022. Message us to be notified when this product arrives  :)
Essential fatty acids oil supplement promoting healthier skin and coat

Provides your pet with an excellent, all-natural source of EFAs (essential fatty acids) they need to maintain healthy skin and shiny coats.

Omega-3 Daily Wellness provides your pet with necessary supplemental amounts of Omega-3 (from fish oils) most times missing, or in insignificant amounts in commercial pet food. Comes with an additional convenient pump.
High-potency EPA & DHA helps maintain:
Shiny coat and comfortable skin
Mobility and joint health
Cognitive function
Cardiovascular support
Amount per serving:
Per teaspoon (5 ml):
DHA..... 800 mg
EPA..... 525 mg
Per teaspoon (2 ml):
DHA..... 320 mg
EPA..... 210 mg
Omega-3 Daily Wellness is Formulated With:
Natural triglyceride (TG) form derived from wild and sustainably caught Icelandic anchovies, herring, sardines, and mackerel. Dolphin-friendly. Tested for purity.
View full details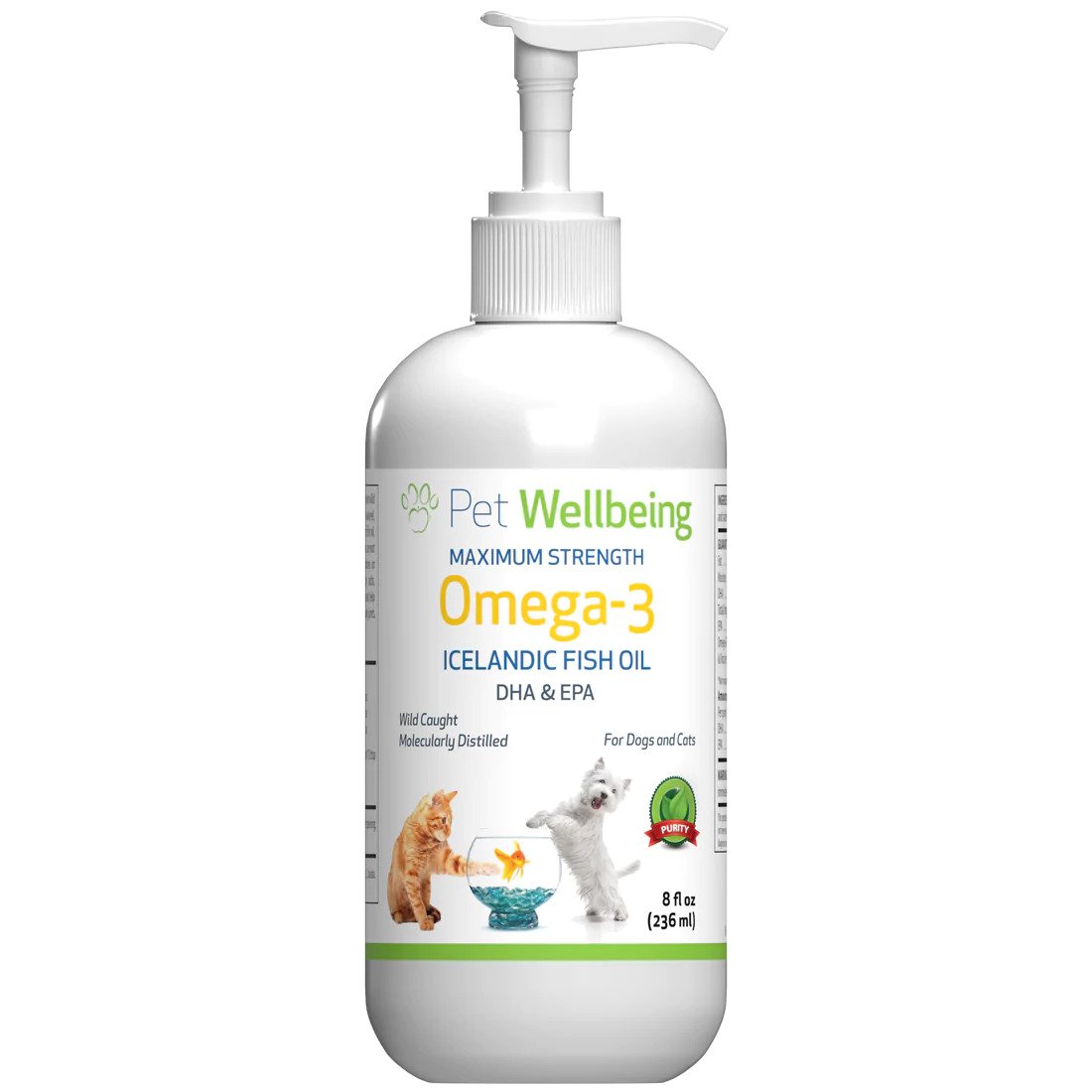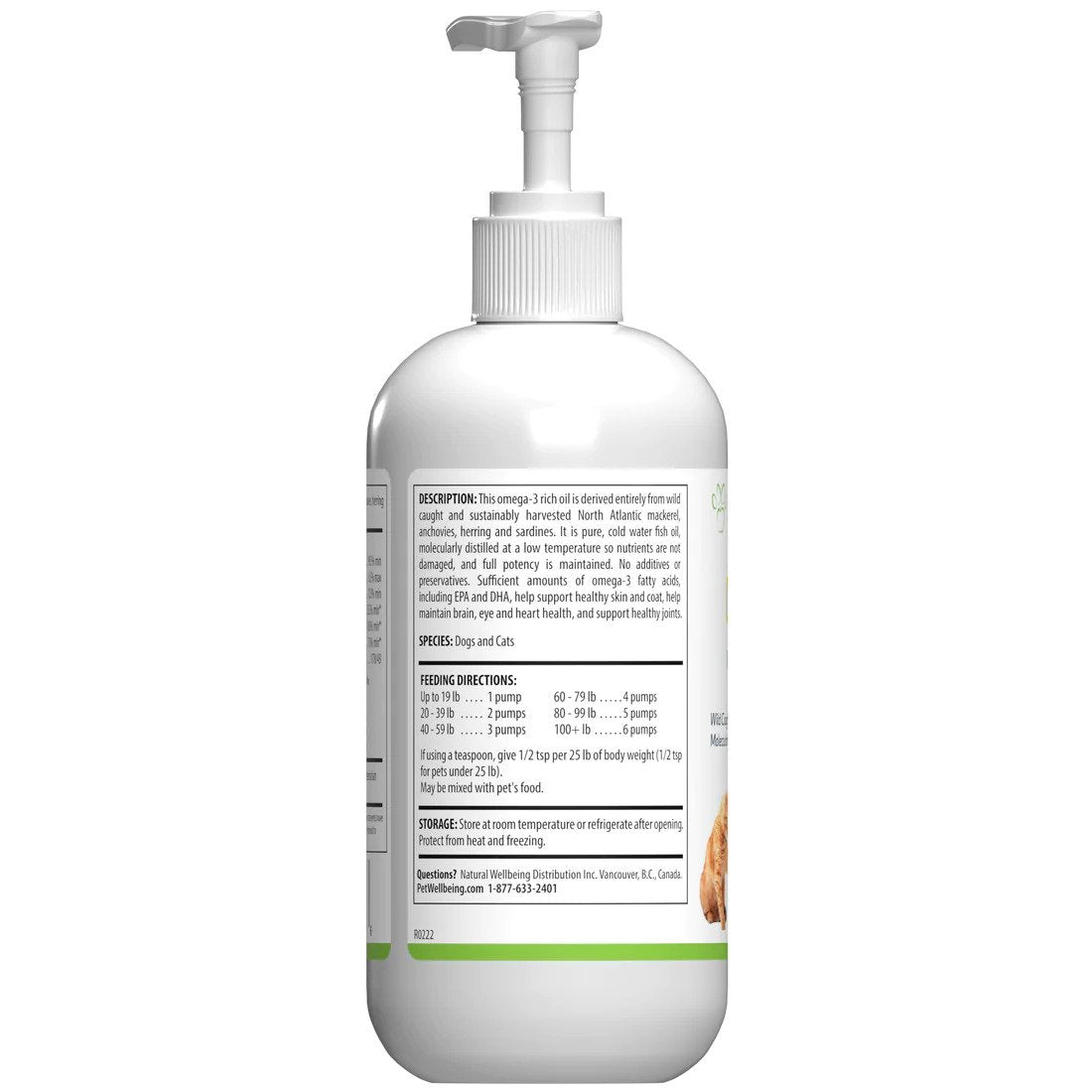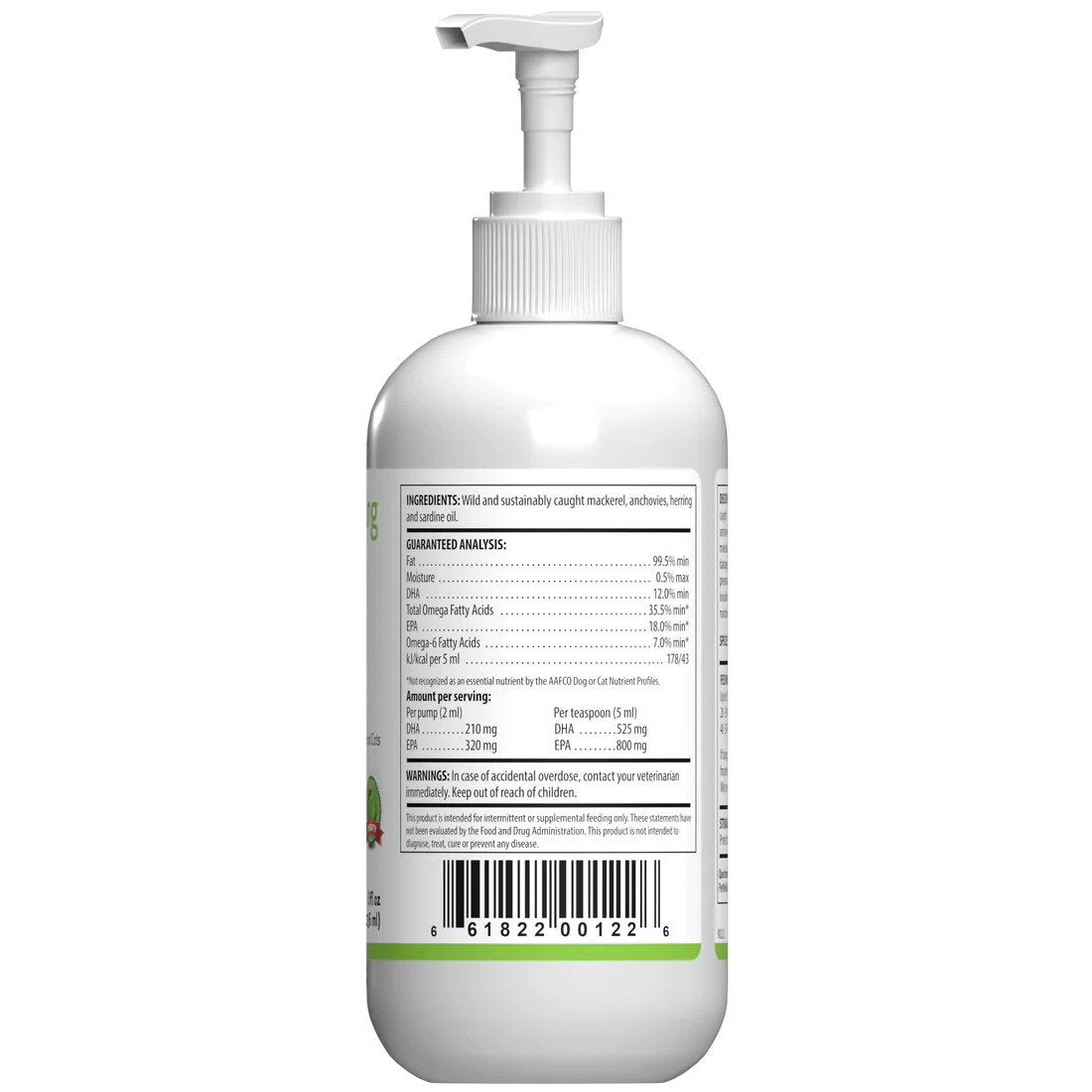 Free Shipping

Order ships free with minimum $250 order value. Otherwise, a flat $4 shipping fee will apply.

Talk to us today!

Reach out to us at sales@infinitypethealth.com if you have any questions. We always welcome ideas or opportunities to collaborate and grow together.