What is Old Friend? Old Friend is the ultimate daily herbal tonic for the senior dog. As our canines advance in years, we do our best to adapt and meet their needs at every stage of life. We spend considerable time and energy to make sure they have healthy food, exercise and stimulation. Above all, we tend to their health needs and to their comfort.
Promotes a stronger immune system and joint mobility in older dogs

Optimal health for senior dogs:
Helps maintain good cognitive ability
Good energy levels
Supports joint mobility
Strong immune system support
2 oz (59 ml) is a 1-month supply for most dogs (up to 50 lbs)
Old Friend was designed by a holistic veterinarian to support and maintain great health for your dog as he or she ages. Common to the aging process are the degradation of connective tissue and joints, cardiovascular, adrenal, liver, pancreatic and cognitive function. All animals, even those having lived healthy and vibrant lives, can experience changes in these common areas. In general, energy, movement or vitality may decline, either slightly or broadly. By supporting key body systems and decreasing general inflammation, your pet has a huge advantage to live life to the fullest.
View full details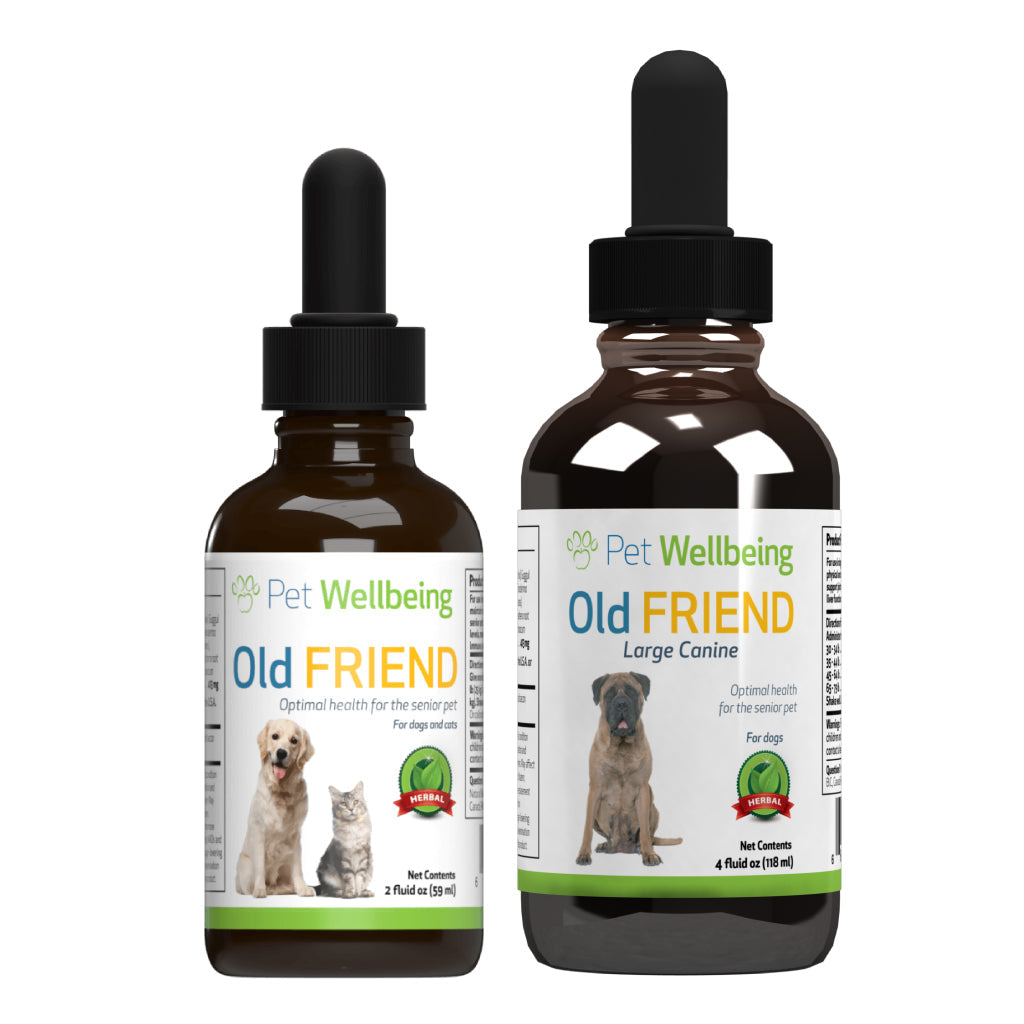 Free Shipping

Order ships free with minimum $250 order value. Otherwise, a flat $4 shipping fee will apply.

Talk to us today!

Reach out to us at sales@infinitypethealth.com if you have any questions. We always welcome ideas or opportunities to collaborate and grow together.