What is Life Gold? Life Gold is a proprietary formula developed for dogs when their quality of life has been compromised. More immune system and antioxidant protection may be needed at this time.
Immune system support and antioxidant protection for dogs with cancer
Supports the immune system
Supports vital systems of detoxification
Helps to reduce oxidative stress
Supports antioxidant function
Promotes long-term health
Helps to re-establish the essence of a healthy, vibrant life
All-natural support for dogs living with cancer. Give your Dog the best chance at a High Quality of Life!
2 oz (59 ml) is a 1-month supply for most dogs (up to 50 lbs)
4 oz (118 ml) is a 1-month supply for most large dogs
Dogs with a suppressed immune system can be more at risk for the increased effects of oxidative damage. In the later stages of damage, there may be signs such as weight loss, lack of appetite, weakness, unexplained vomiting, abnormal growths or swellings, and many other symptoms depending on the area(s) affected. If you see any of these symptoms or anything else that concerns you, seek the advice of a veterinarian immediately. With knowledge that draws on both traditional and scientific research of herbs, we have engineered an all-natural extract using herbs from around the world. This product really is GOLD when your pet's quality of life needs support. Life Gold helps to ensure that the body's vital systems of detoxification are working well. The liver, kidneys, bowel, lungs, and skin all work to remove the body's waste products. The herbs in Life Gold also help the lymphatic system, a vital part of the immune system. Life Gold supports your pet's long-term vitality.
View full details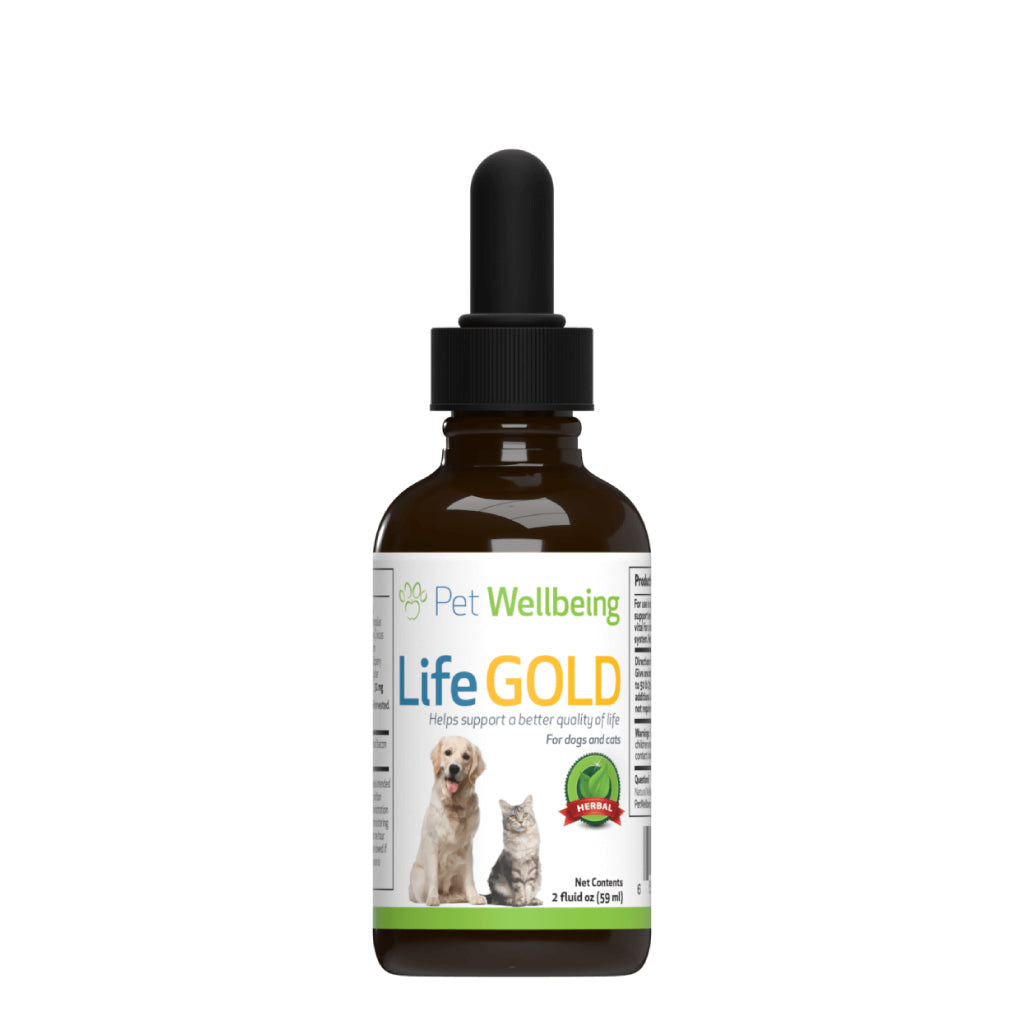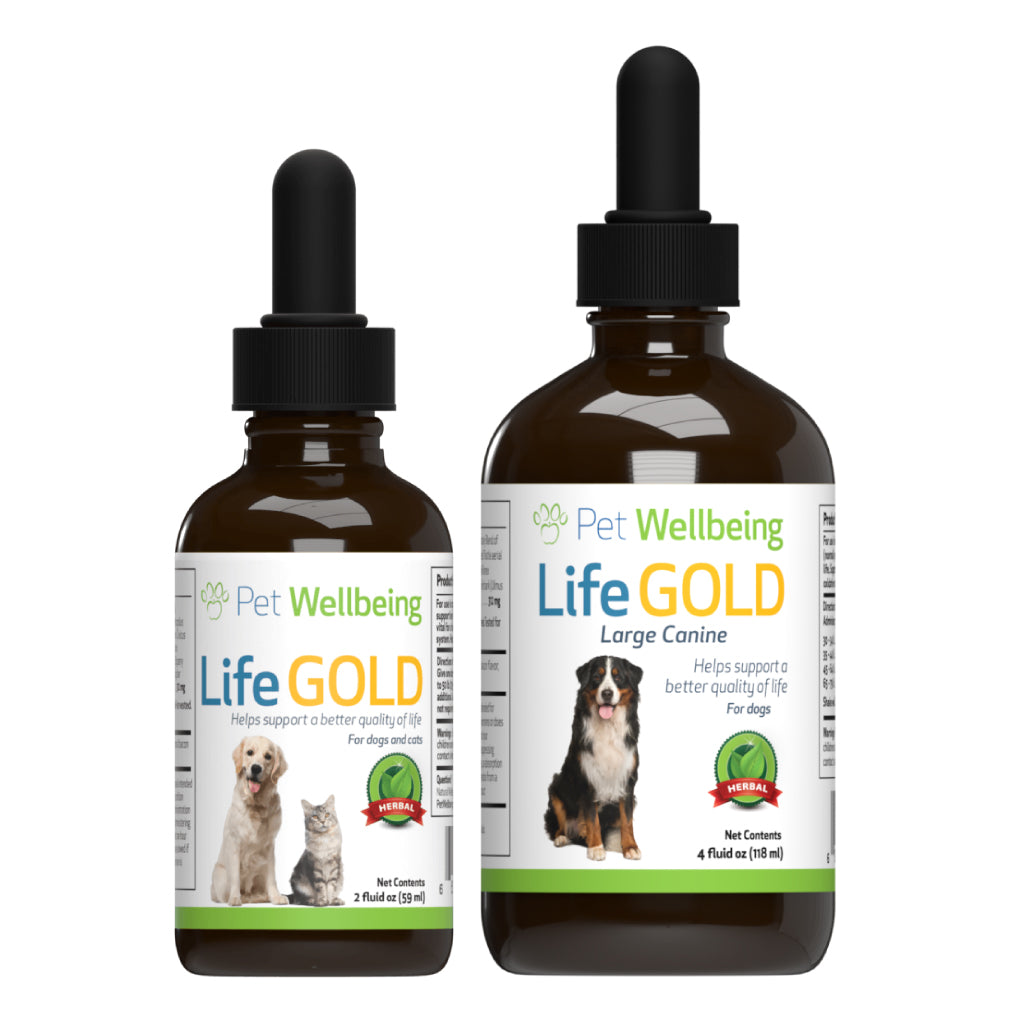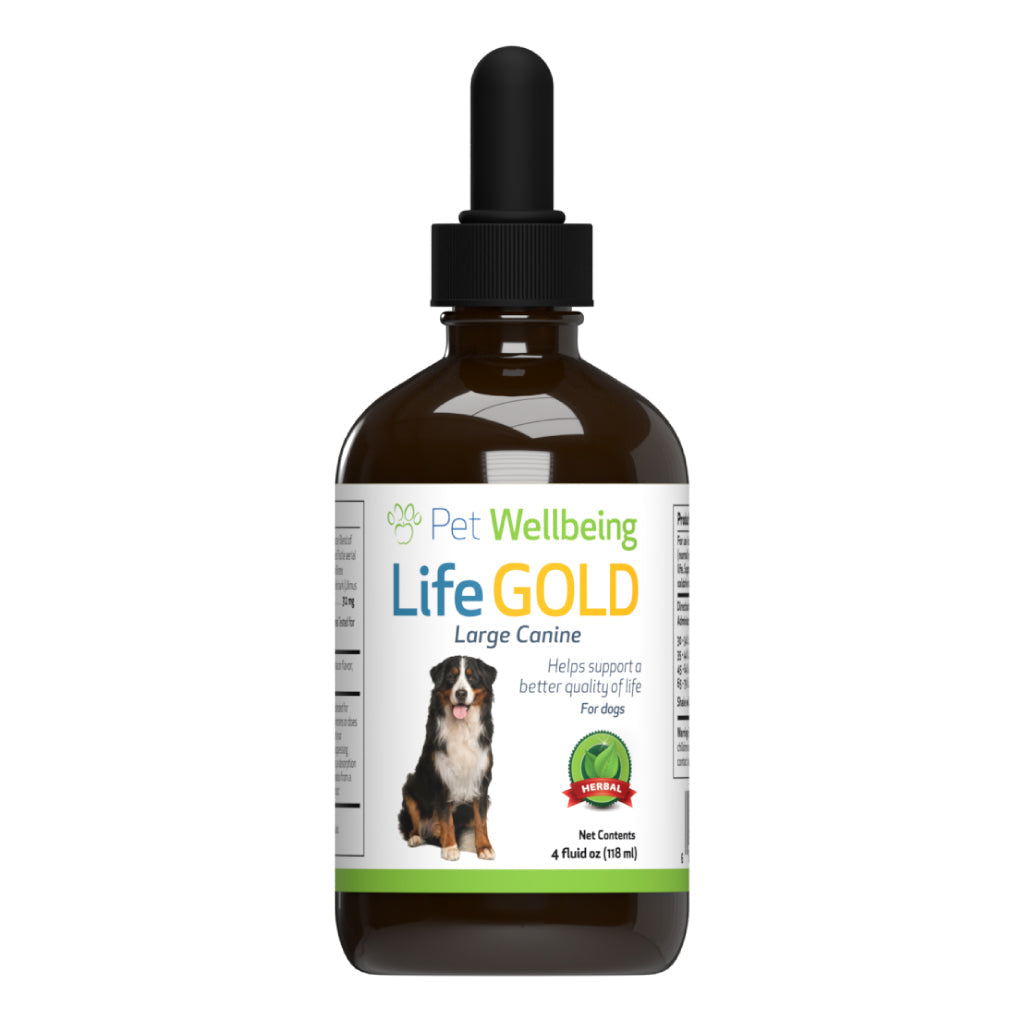 Free Shipping

Order ships free with minimum $250 order value. Otherwise, a flat $4 shipping fee will apply.

Talk to us today!

Reach out to us at sales@infinitypethealth.com if you have any questions. We always welcome ideas or opportunities to collaborate and grow together.