What is GI CleanUp Gold?
This comprehensive herbal formula provides a natural way to assist your pets health and deal with unwanted organisms in the GI (gastrointestinal) tract. In addition, GI CleanUp Gold is a safe and effective way to help keep the gastrointestinal tract "clean" and healthy.
Treats internal worms in cats & dogs and promotes a healthier gastrointestinal tract.
Supports a strong gut environment that is undesirable for parasites
Safe & gentle
Suitable for ongoing, cyclical use
No Wormwood or Black Walnut
For non-acute situations only
2 oz (59 ml) is a 1-month supply for most dogs (up to 50 lbs)
View full details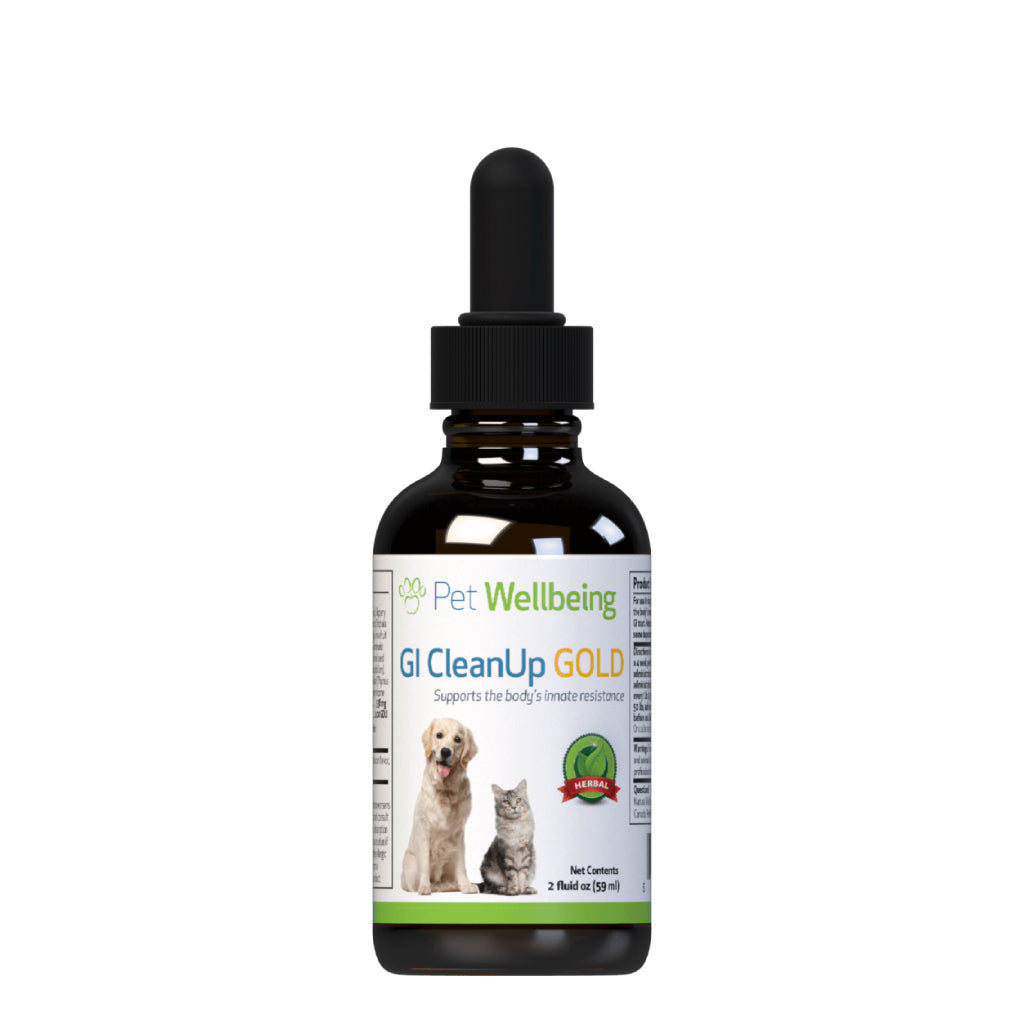 Free Shipping

Order ships free with minimum $250 order value. Otherwise, a flat $4 shipping fee will apply.

Talk to us today!

Reach out to us at sales@infinitypethealth.com if you have any questions. We always welcome ideas or opportunities to collaborate and grow together.