What is Derma Support Gold? Derma Support Gold is an herbal, veterinary product developed by a doctor of Traditional Chinese Medicine (TCM) for dogs with excessive yeast on their skins' surface. TCM is an ancient practice of medicine used for approximately 2500 years. It works with principles of energy in the body that work in a practical way to rebalance what has come out of balance.
Primarily for topical yeast infections (on the skin) in dogs.  For yeast dermatitis, Derma Support Gold can help support:
Healthy coat
Normal odor
Healthy, comfortable skin and ears
Maintain normal amounts of yeast on your dog's skin
2 oz (59 ml) is a 1-month supply for most medium to large sized dogs (up to 50 lbs)
View full details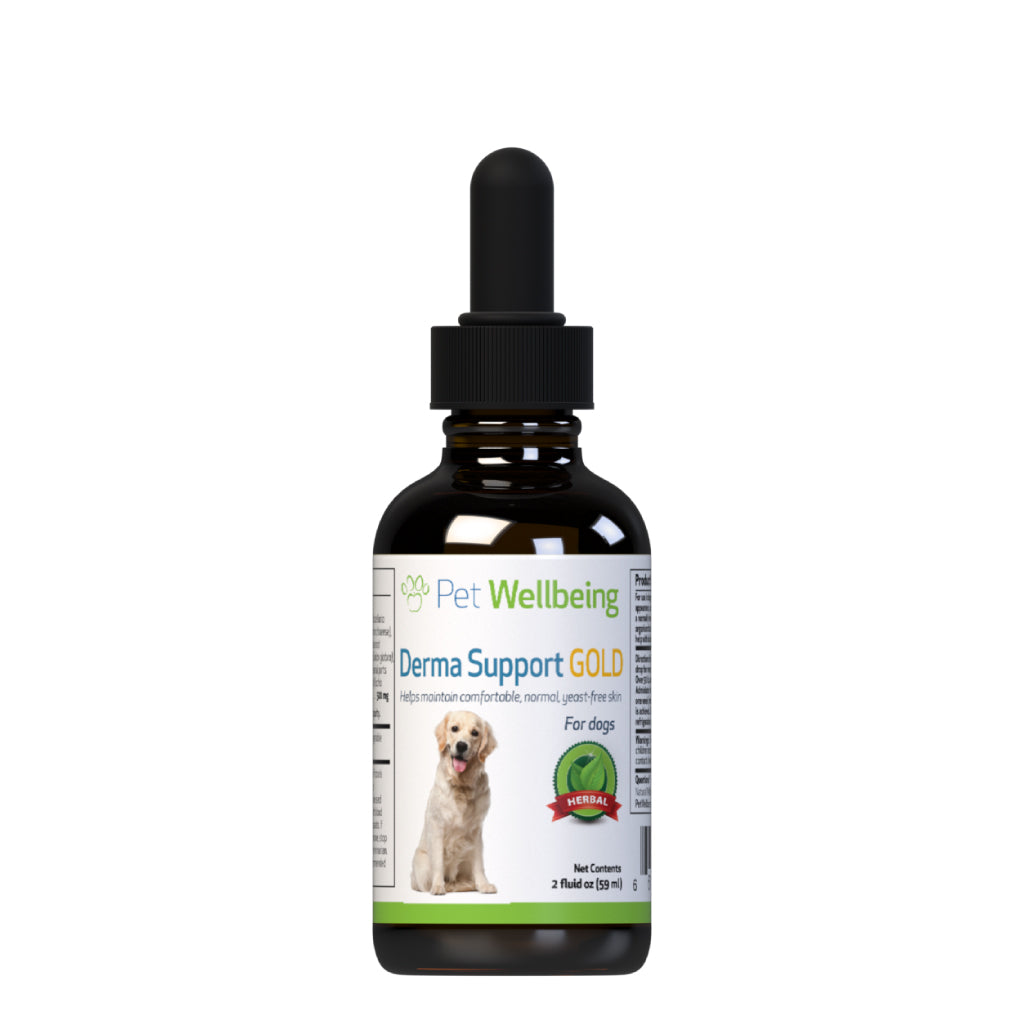 Free Shipping

Order ships free with minimum $250 order value. Otherwise, a flat $4 shipping fee will apply.

Talk to us today!

Reach out to us at sales@infinitypethealth.com if you have any questions. We always welcome ideas or opportunities to collaborate and grow together.