What is BM Tone-Up Gold?
This all-natural supplement is uniquely designed to support a canine's digestive system when there is occasional imbalance. BM Tone-Up Gold addresses the root causes of the problem, while also supplying ingredients (called herbal "astringents") to naturally tighten and tone the bowel lining. The result helps keep your dog comfortable and, hopefully, your carpet cleaner.
Stabilizes bowel movements and stools in dogs with diarrhea
Supports bowel movements that are solidly-formed
Gentle and fast-acting
Helps maintain normal stools
Soothes the intestinal lining
Non-irritating
Contains certified organic and ethically harvested ingredients
When suffering from diarrhea, BM Tone-Up Gold can help your dog maintain normal & solid stools
2 oz (59 ml) is a 1-month supply for most dogs (up to 50 lbs)

4 oz (118 ml) is a 1-month supply for most large dogs
4 oz Large Canine Size is suitable for both large and small dogs, as well as cats. 
View full details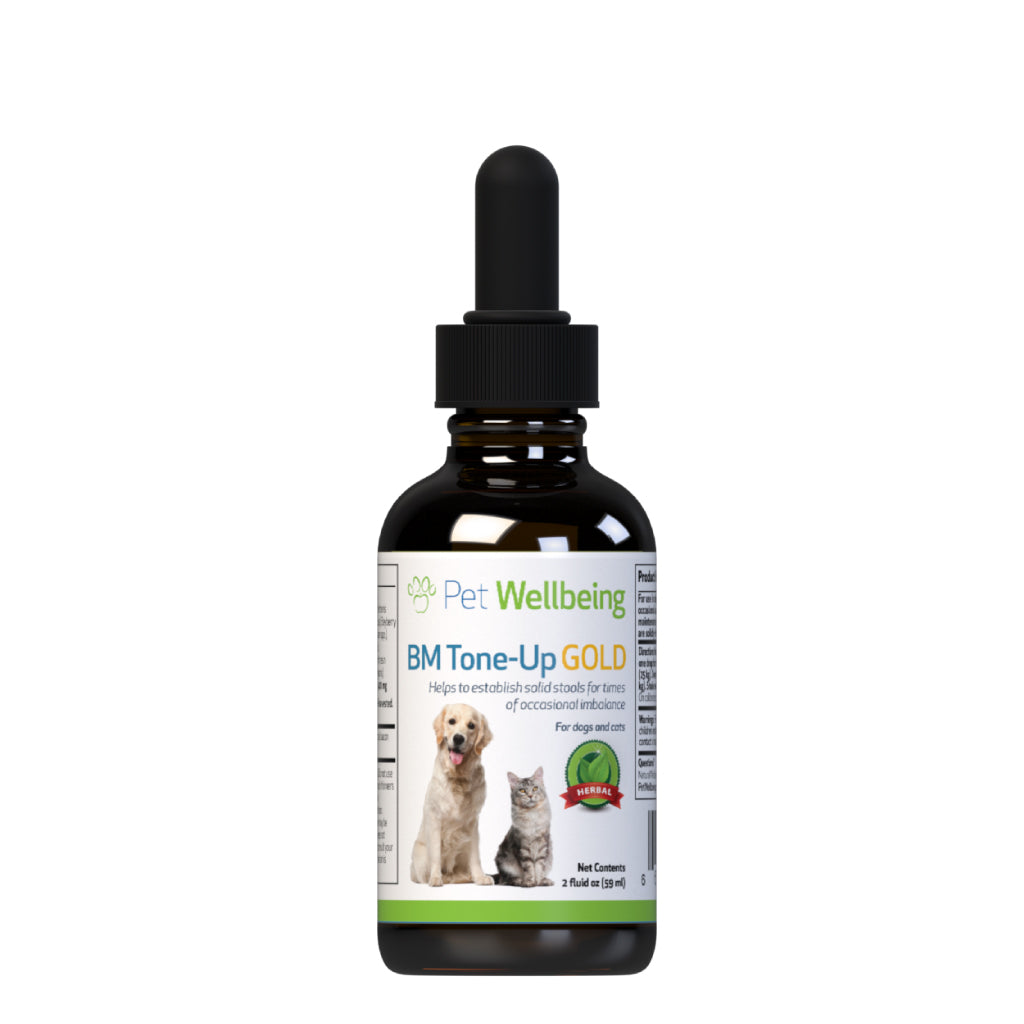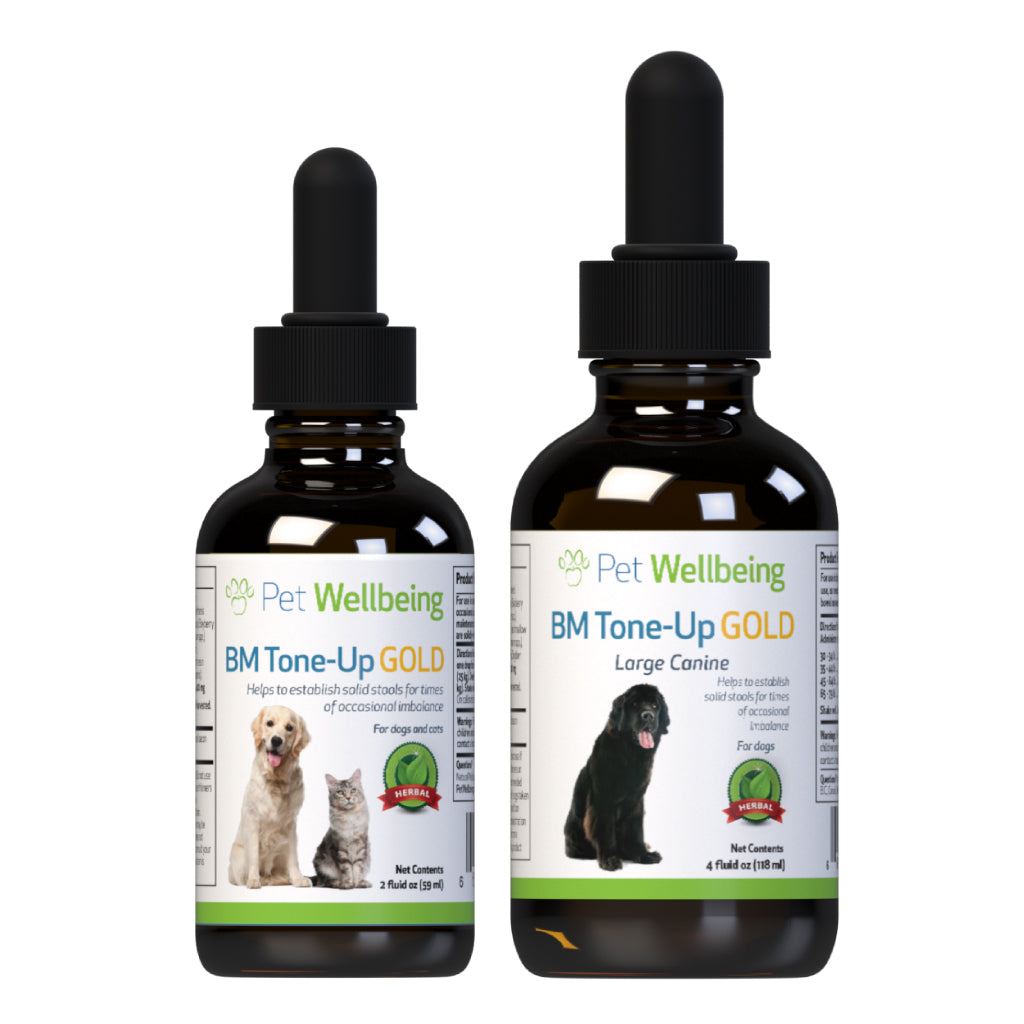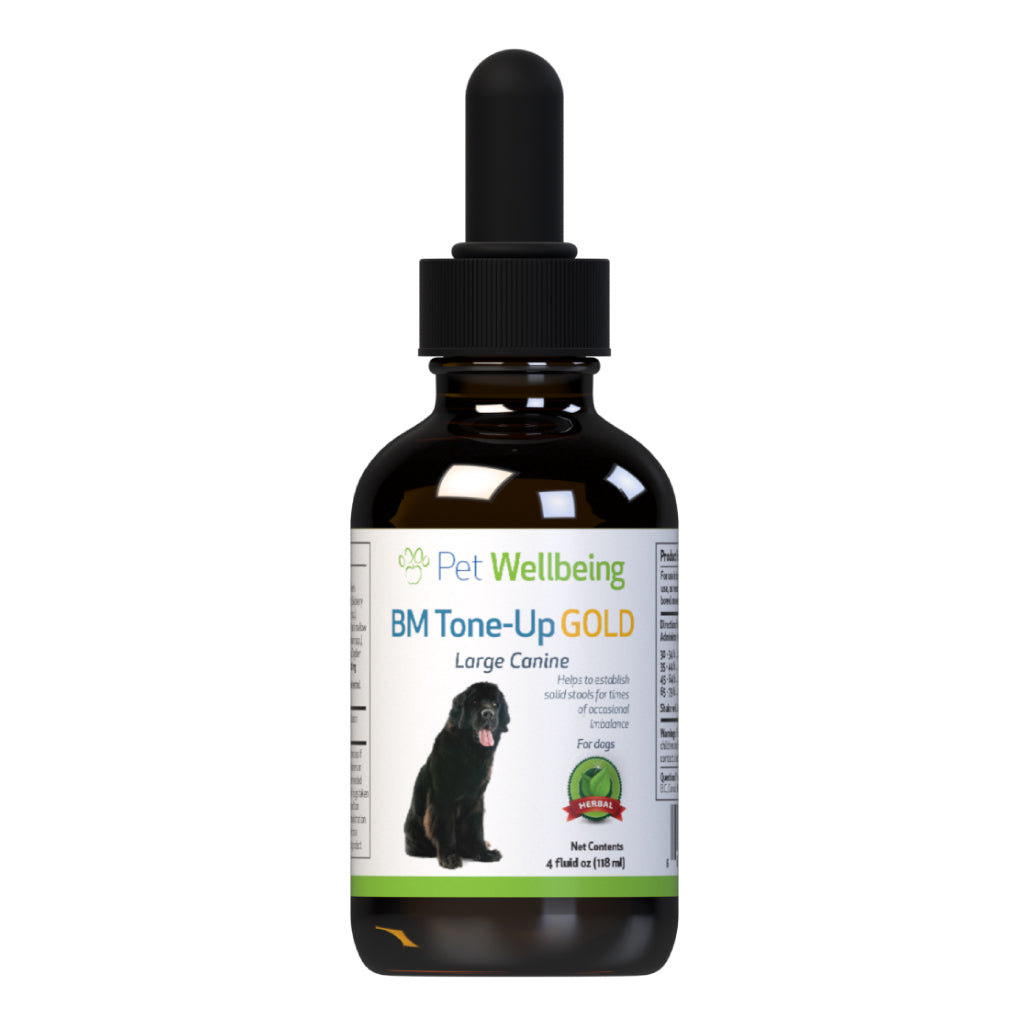 Free Shipping

Order ships free with minimum $250 order value. Otherwise, a flat $4 shipping fee will apply.

Talk to us today!

Reach out to us at sales@infinitypethealth.com if you have any questions. We always welcome ideas or opportunities to collaborate and grow together.