Prepare your pets for their next outdoor adventure with this insect repellent containing natural oils. Flea+ features four Brazilian oils from certified forests that produce a refreshing scent to shield cats and dogs from unwanted pests. Since it's made with natural oils, Flea+ is safe to apply to bedding and collars and can even be licked without toxic effects. Flea+ keeps bugs away so your pet can enjoy every day!
Insect repellent with natural oils
Safe for bedding and collars
No toxic effects from licking skin
Clean, non-sticky ingredients
More Information

Contains these great ingredients:

LEMONGRASS OIL
Tropical plant with a citrus scent that acts a natural insect repellent.

CASTOR OIL
Topical oil extruded from the seeds of the Ricinus communis plant that's used in skin care products.

Cinnamon Oil
Non-toxic topical oil with a sweet and spicy fragrance that repels insects.

ACTIVE INGREDIENTS:
Lemongrass Oil .... 4 %
Cinnamon Oil .... 1 %
Sesame Oil .... 1 %
Castor Oil .... 0.5 %

INERT INGREDIENTS:
Purified Water .... 93.22 %
Vitamin E .... 0.28 %

View full details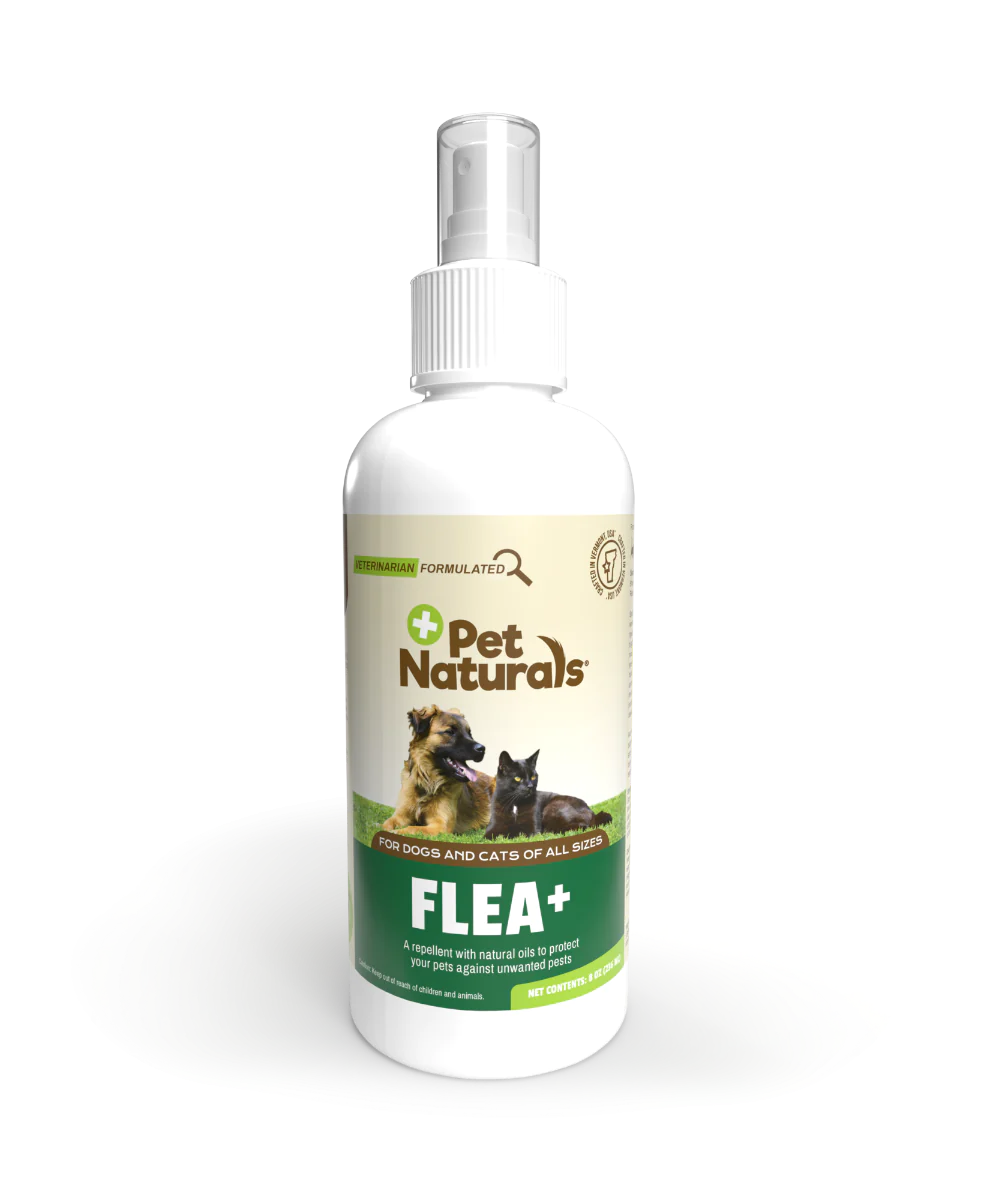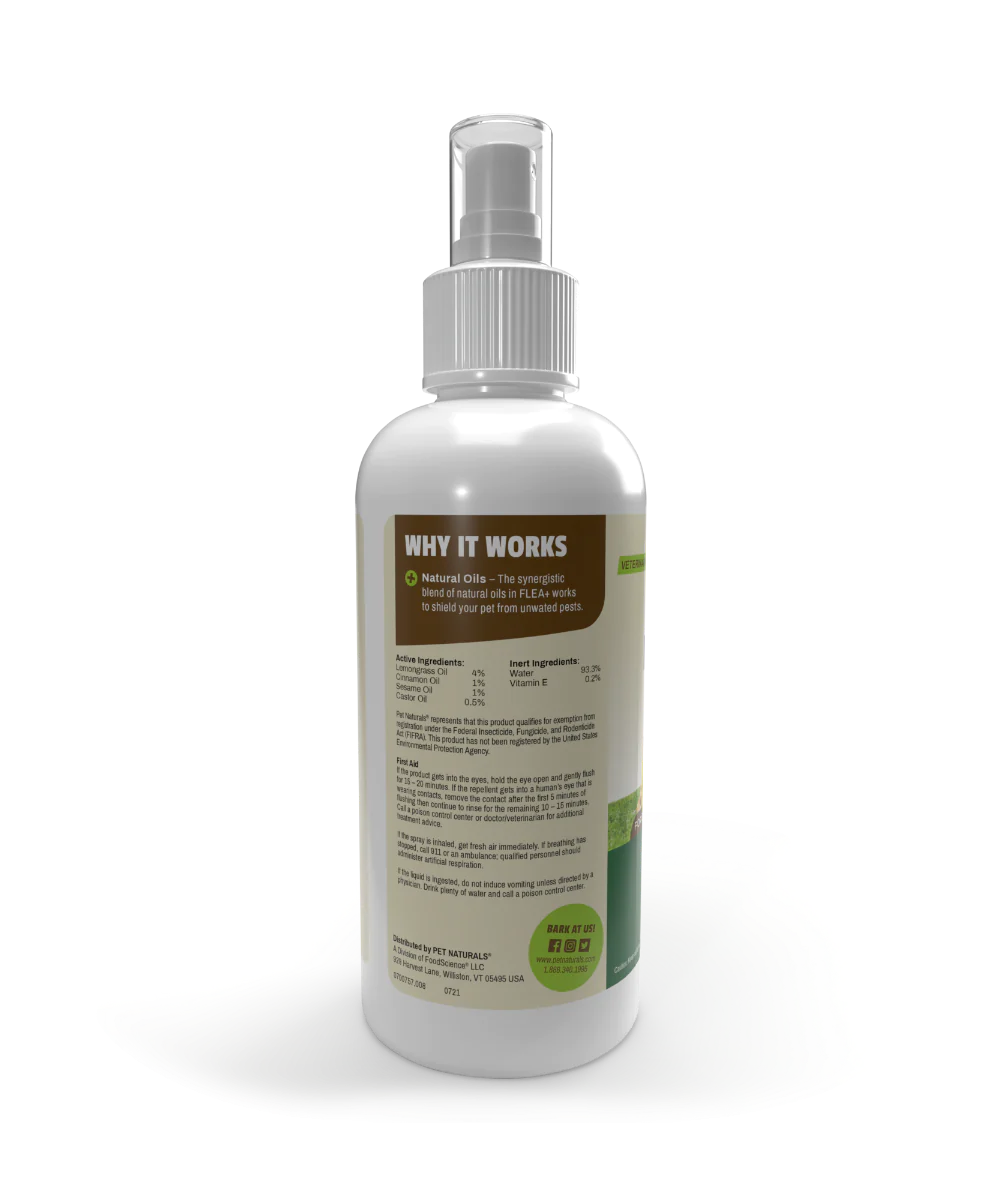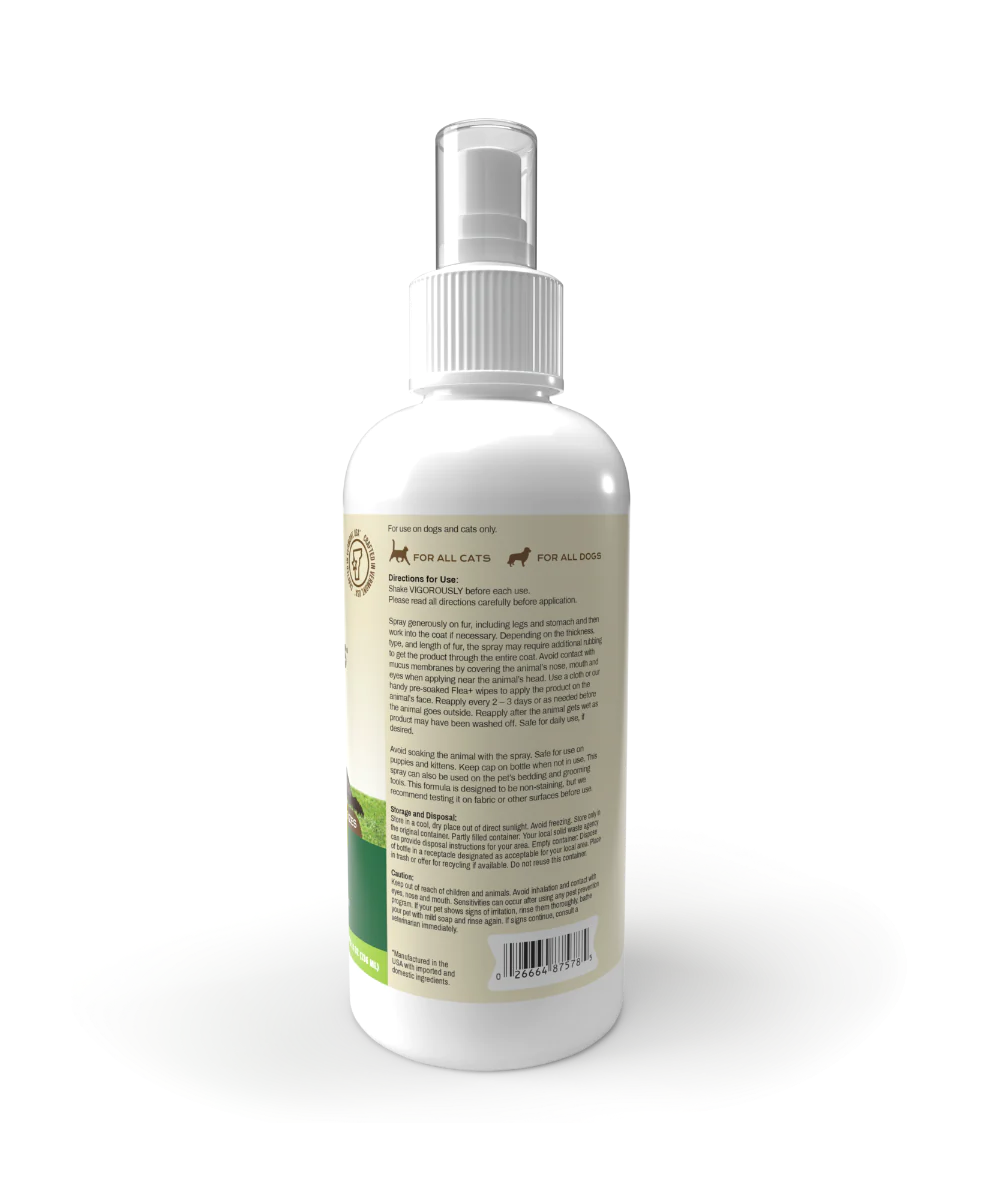 Free Shipping

Order ships free with minimum $250 order value. Otherwise, a flat $4 shipping fee will apply.

Talk to us today!

Reach out to us at sales@infinitypethealth.com if you have any questions. We always welcome ideas or opportunities to collaborate and grow together.