BLUE BAY Eye Vita Drops is made using a formula of antioxidants, probiotics, multiple vitamins and fortified with free Lutein; that protects pets' eyes from fatigue, irritability and impaired vision. It strengthens the work of the visual apparatus in view of age-related change. BLUE BAY Eye Vita Drops help to lubricate mucous membranes and keep a healthy lacrimal gland. It effectively helps with unsightly tear stains from inside out, and gives your pets a tear-stain-free bright coat naturally!

This VET Eye Vita version is recommended for pets with serious tear staining issues/excessive tearing, or in need of extra eye health support.
Vitamin supplement with β-cryptoxanthin.
Fortified with Antioxidants and Probiotics.
Contains antioxidants to prevent deterioration of eyesight.
Tested and certified by German TÜV Rheinland to be free from antibiotics and pharmaceuticals.
Higher concentrations of Vitamin A (15000iu/ml) and β-cryptoxanthin (30mg/ml).
Made in Taiwan with ingredients from USA.

View full details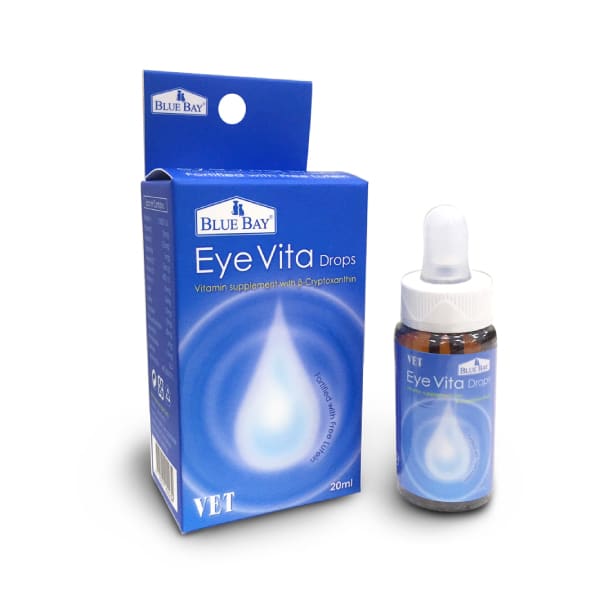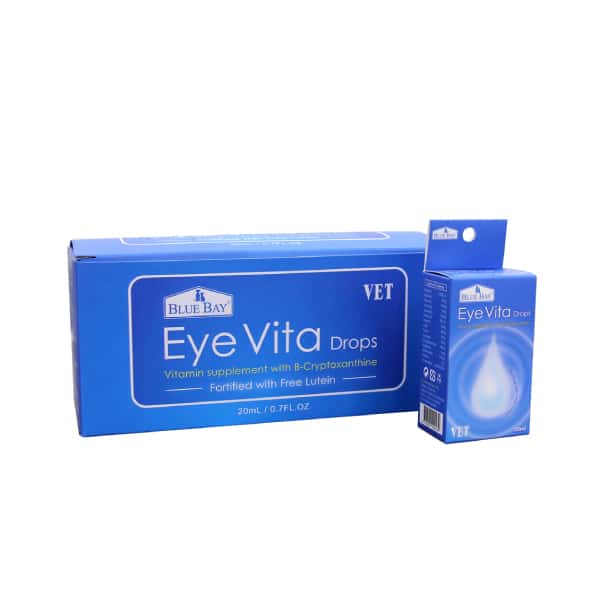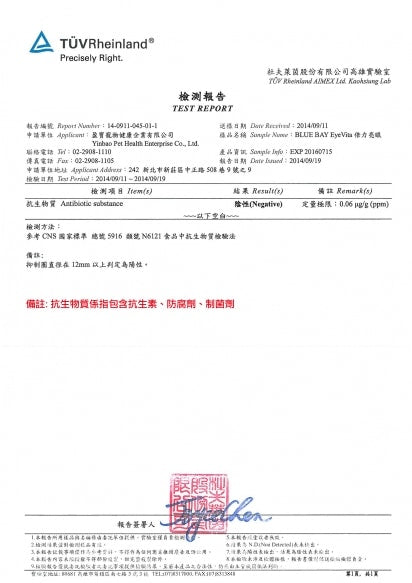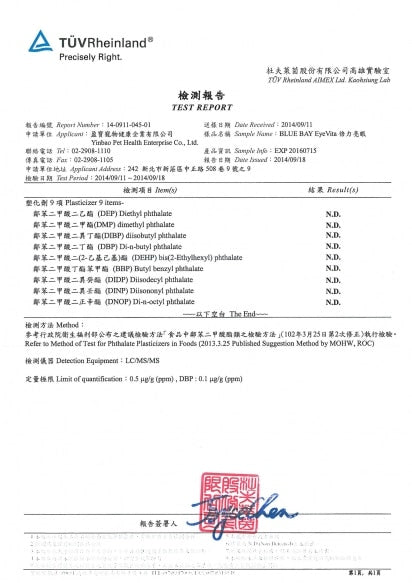 Free Shipping

Order ships free with minimum $250 order value. Otherwise, a flat $4 shipping fee will apply.

Talk to us today!

Reach out to us at sales@infinitypethealth.com if you have any questions. We always welcome ideas or opportunities to collaborate and grow together.