Expiry : April 2023 (limited quantity left)
Omega-3's are an essential dietary component for joint support, every day
Provides your pet with triple filtered, cold-processed, cold water source of EFAs (essential fatty acids) they need to maintain healthy skin and shiny coats.

Wild Alaskan Salmon Oil provides your pet with necessary supplemental amounts of Omega-3 (fish oil) most times missing, or in insignificant amounts in commercial pet food.
1 bottle = 16 oz (473 ml)
Amount per serving:
Per pump (2 ml):
DHA..... 186 mg
EPA..... 169 mg
Per teaspoon (5 ml):
DHA..... 465 mg
EPA..... 423 mg
In addition to supporting your pet's joint and kidney health, Wild Alaskan Salmon Oil is an essential nutrient for a healthy heart, brain and cognitive function, a resilient immune system, and maintaining healthy skin and shiny coat.
No additives or preservatives. Dispense by teaspoon or pump, as desired. May be added to pet's food.
View full details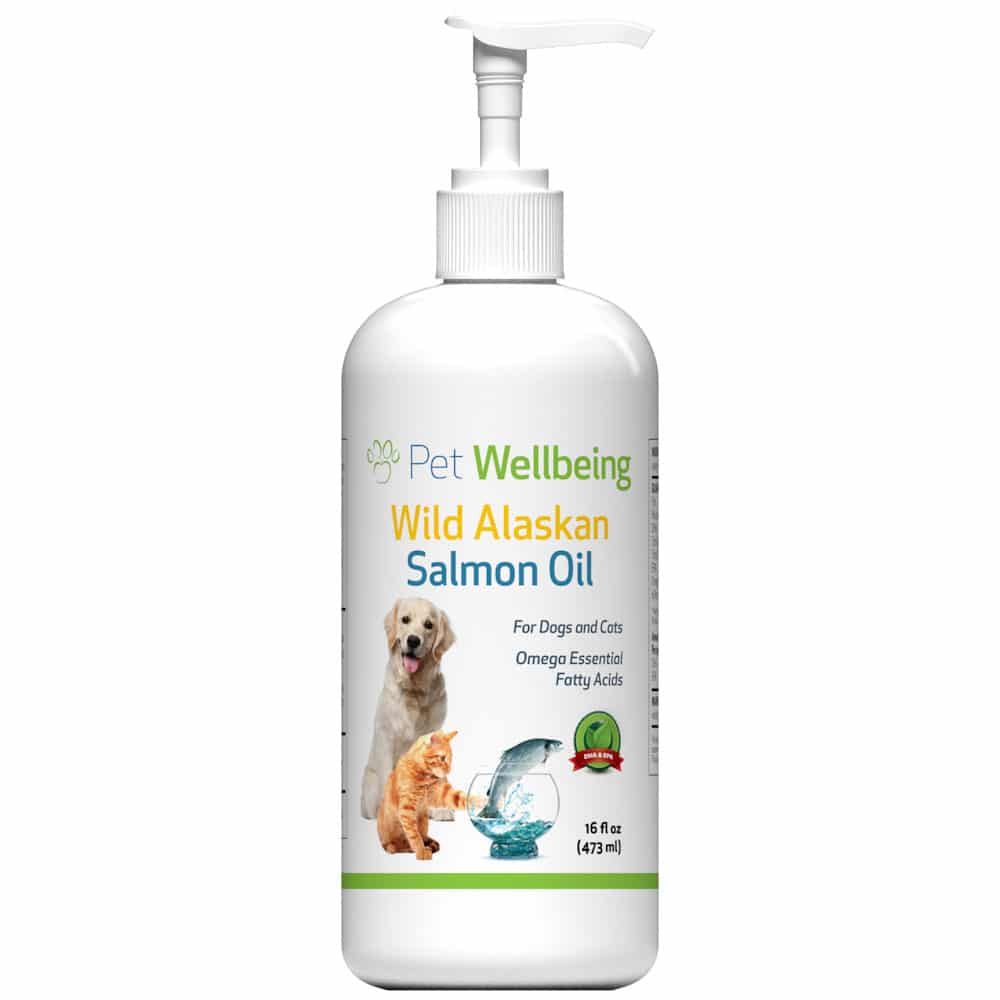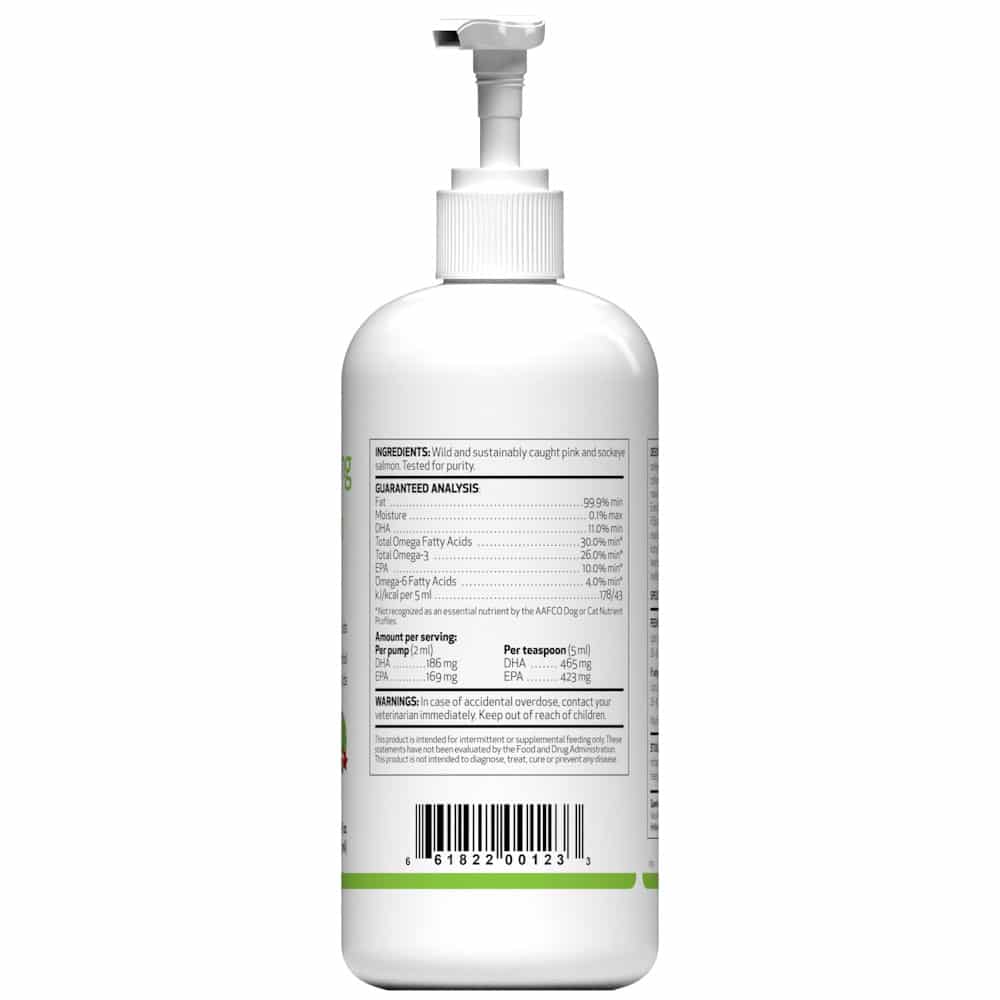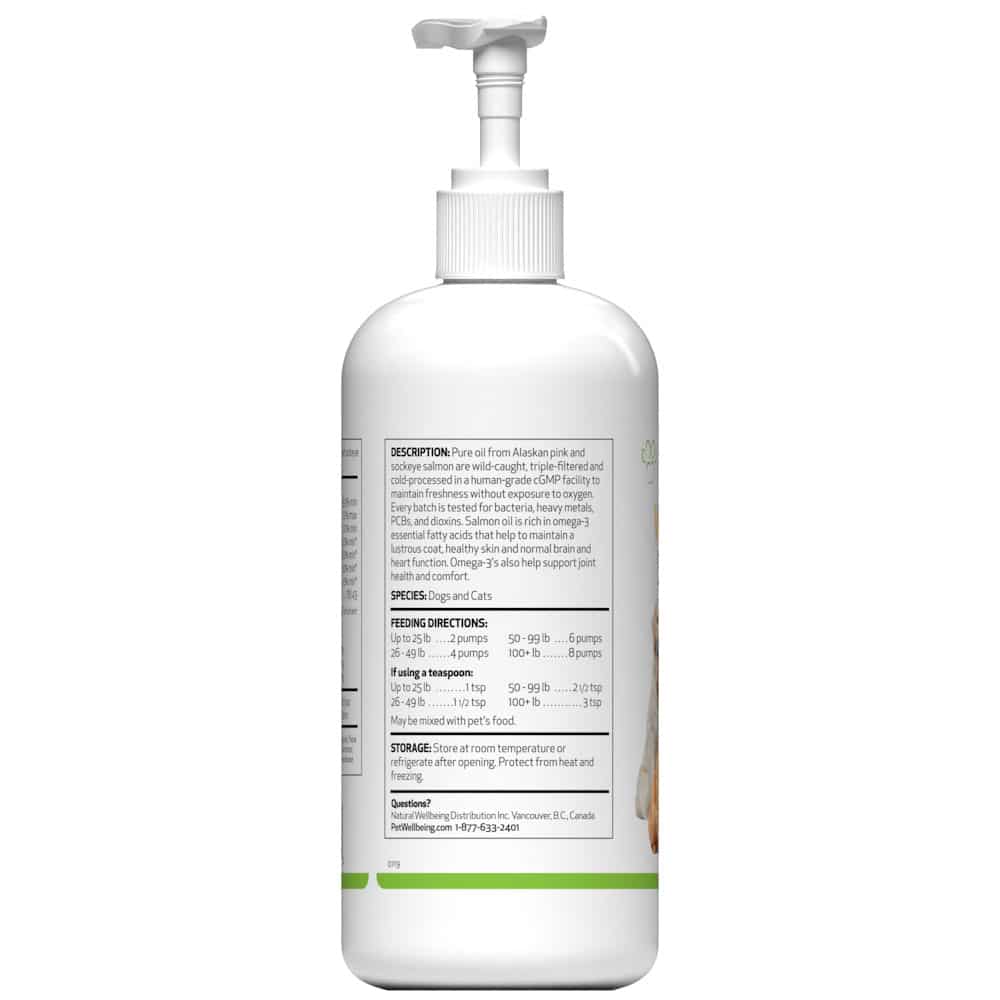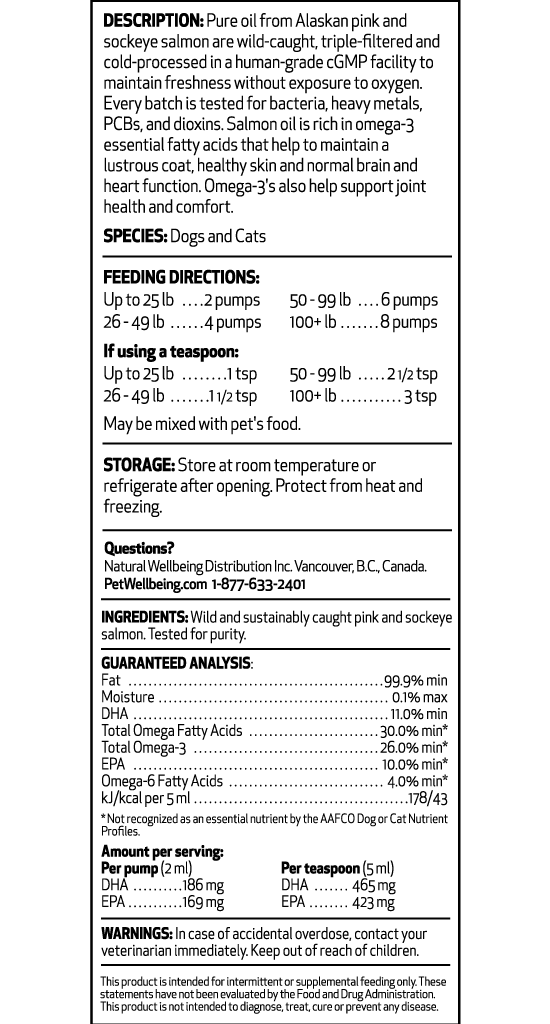 Free Shipping

Order ships free with minimum $250 order value. Otherwise, a flat $4 shipping fee will apply.

Talk to us today!

Reach out to us at sales@infinitypethealth.com if you have any questions. We always welcome ideas or opportunities to collaborate and grow together.